Are you encountering issues with your pictures on Facebook?
Are your photos coming off as blurry after there have been uploaded to the Facebook platform?
Yeah, it can be pretty annoying to take your time in taking snapshots, editing them possibly and coming online to share them with the Facebook community only to have them uploaded and the visible result is blurry pictures.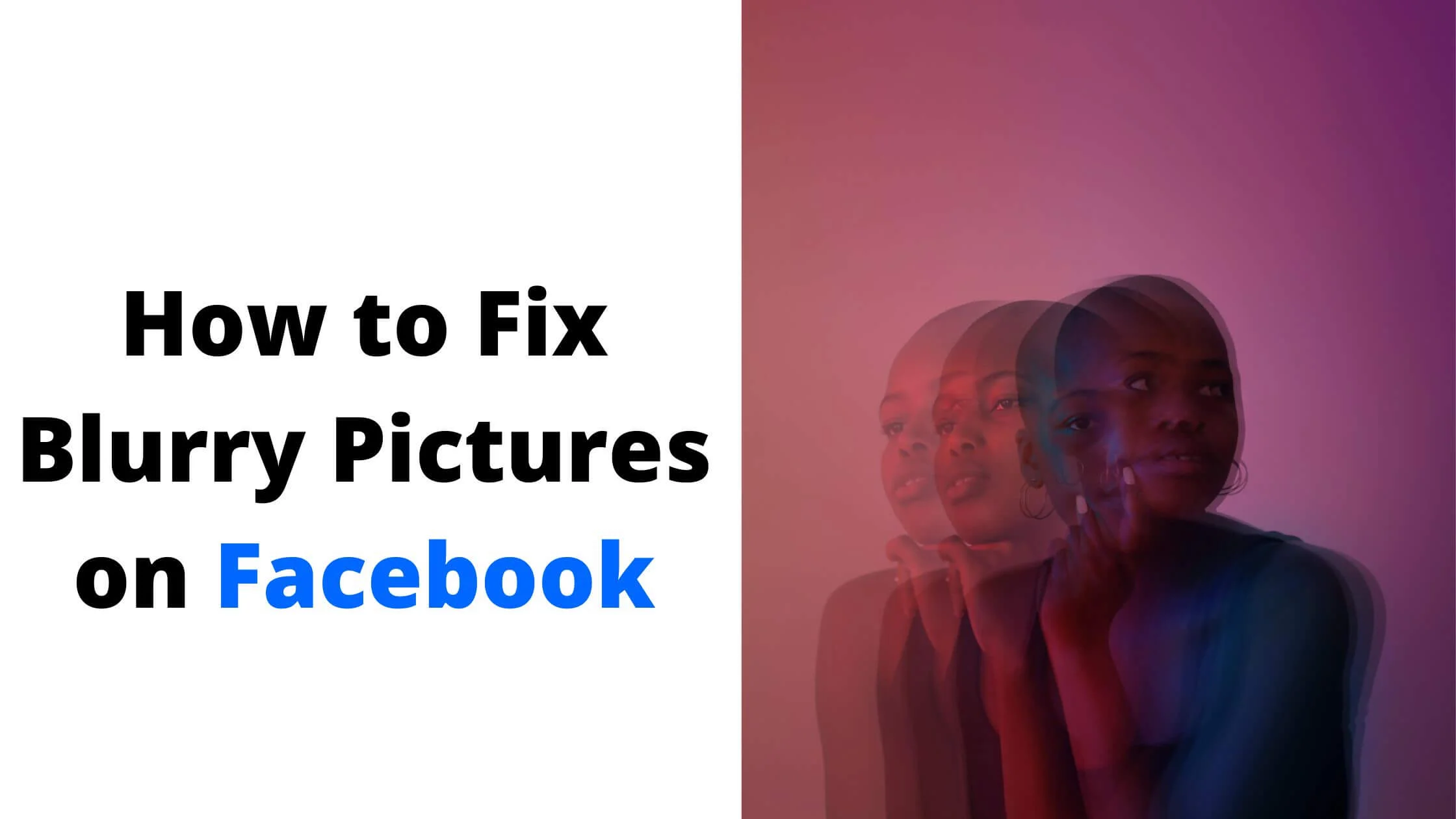 There are ways to make sure that the photos you upload to the Facebook space are of great quality.
Understanding the things to do to generate amazing images on Facebook will save you the ache of blurry pictures.
In this guide, we will be discussing how to ensure that you do not have blurry images on Facebook.
So, take a few minutes and read through to learn ways to fix the problem and even better prevent the occurrence of blurry pictures on Facebook.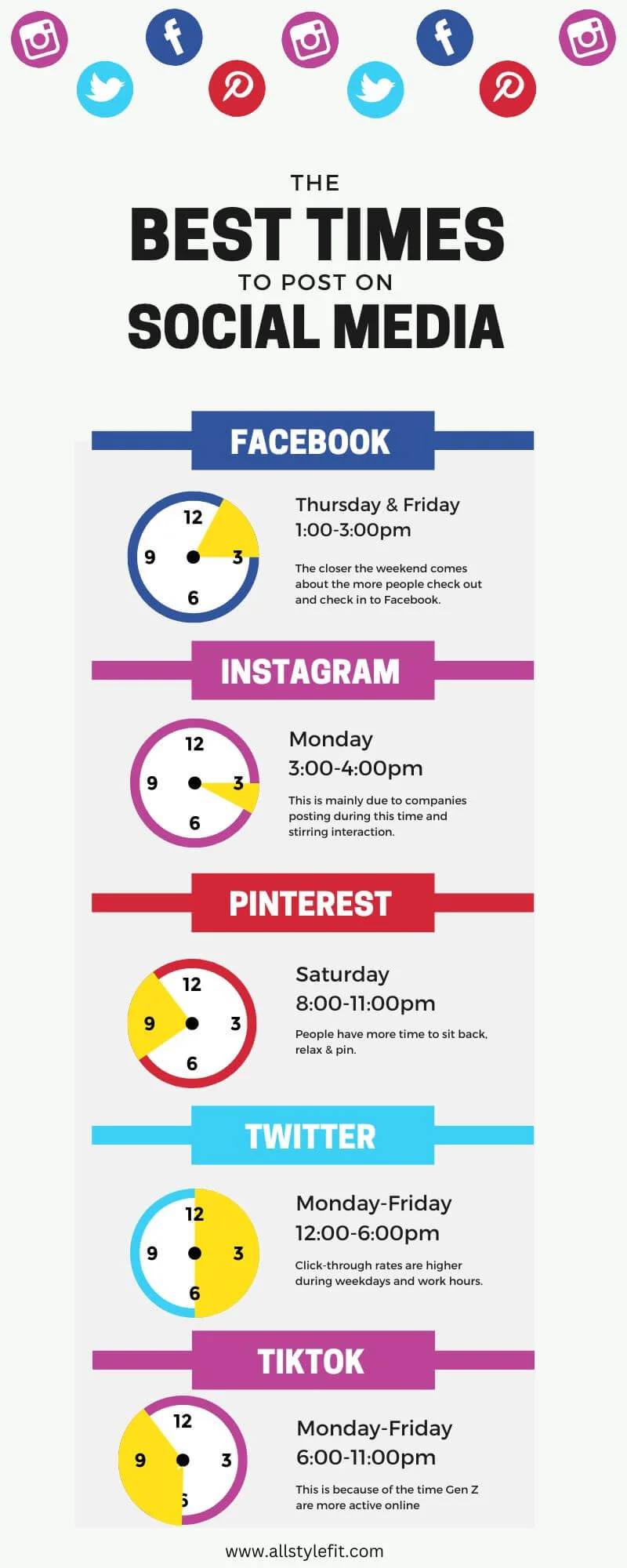 As much as Facebook is not very heavy on visuals as compared to its Meta counterpart, Instagram and other visual-centric platforms, thousands of users still share what is happening in their spaces through pictures on the platform.
It does not look good on any account to be constantly characterized by blurry and poor images especially if such an account is a business account.
To fix the problem of blurry images on Facebook, let's find out its possible causes.
Reasons Why Your Pictures are Blurry on Facebook
There is an assumption that the pictures to be uploaded themselves were taken with a good camera device and that the quality of the pictures before it was uploaded was excellent.
If it is on the contrary, then, there you have the first reason why your picture is blurred on Facebook.
Ordinarily, if caution is not taken, pictures tend to lose their value when they are uploaded.
This would then place an already low-quality picture in the worst position.
However, if your pictures are of great quality, then, a primary reason why pictures turn out blurry on Facebook is hinged on Odds.
The term Odds illustrates the aspect ratio of the image to be uploaded and the number of pixels present in the picture.
After the photographic elements and effects are gone, you will be left with a low-quality picture.
A host of other reasons why your pictures are blurry on Facebook include:
The size of the picture is not well optimized to accommodate the stretch that Facebook gives to it when uploaded. This will lead to distortion and a blurry picture will be produced.
The type of file used is not supported by Facebook for uploading pictures. The files supported by Facebook for image upload are JPEG, PNG and GTF image files. Making a picture upload with a different file model tampers with the quality of the picture.
An unstable and poor internet connection when uploading the picture which will lead to the quality of the picture being forfeited.
Ways to Fix Blurry Pictures on Facebook
Upload Photos in HD
Facebook has made provisions for its users to be able to upload high-definition pictures.
With this feature, though optional, you can still generate a picture of high quality irrespective of the device you are using.
Here is how to upload your photo in HD on Facebook.
On your Facebook page, navigate to the menu section.
Select the Settings and Privacy option.
Under Settings, select Media and Contacts.
From the options, choose "Upload Photo in HD" by toggling it on.
Optimize the Settings of Your Camera
Make the camera of your device capable of producing better photos by optimizing its settings from its default state.
Just in case other factors try to play against getting a good photo upload at the end of the day, your images will still stand a better chance.
Follow the steps below to optimize your camera.
Launch the camera of your mobile device.
Press the Gear icon.
Select the picture size function.
Alter the settings of the picture size to accommodate the maximum resolution.
Reset Your Internet Connection
You need a strong and stable internet connection to make a photo upload that will come out as good quality.
To ensure that there are no hitches during the upload, it is recommended that you reset your internet connection before commencing the process.
A simple way to do this is by swapping the mode of your device to Airplane Mode, then, changing it to the regular browsing mode to make room for a smoother network connection.
You can slide down the notification panel of your device and toggle on the Airplane Mode for a few seconds.
Then, toggle off the mode and return to the normal browsing mode of the device and wait for the network to pick up signals.
You can make an upload now.
Update Your Facebook Application
To check for errors between the Facebook software and your mobile device, the Facebook application needs to be updated whenever there is a release of an updated version of the application.
The user experience on Facebook is greatly reduced if you are making use of an app that is out-of-date.
This can affect your picture quality after it has been uploaded to the Facebook space.
Go to the Apple Store or Play Store depending on the device you are using.
Search for the Facebook app and you will be given the Update option since you have the app installed on your device already.
Disable Data Saver
The Data Saver option is a great tool for managing data that has helped a lot of people regulate their data usage.
However, this feature can distort the quality of images uploaded if a photo upload was made while the Data saver mode was enabled.
This is because the feature is programmed to micromanage activities that will be data intensive.
In a bid to do so, it can tamper with the quality of photos uploaded on Facebook.
Go to the data settings of your device or from the notification panel, and disable the Data Saver Mode.
You can turn it back on when you are done uploading your picture.
How to Fix Blurry Pictures on Facebook FAQs
Why is my picture on Facebook blurry?
Different things can cause blurry Facebook images.
Your image can be blurred because there was no stable internet connection when you were uploading the pictures.
Using an image file format that is not supported is another reason why your picture may be blurry.
How can I fix blurry photos on Facebook?
To fix blurry photos on Facebook, pay attention to the things that can lead to blurry images and try to work against them.
For instance, ensure that the file format of the picture you are about to upload is supported on Facebook.
Maintain a very good and stable internet source while trying to upload.
It will be best if you disabled the Data Saver mode when making an upload if the mode is turned on on your device.
Conclusion
Have a wonderful experience on Facebook uploading your favourite pictures without it being ruined by learning the different techniques that can help you to achieve this.
As a business brand on Facebook, it is super important that you upload top-notch pictures on your Facebook page.
Simple tricks like swapping your internet connection before uploading your pictures, uploading the pictures in HD, and increasing the resolution of the camera will help you get your desired photo quality on Facebook.
Also Read: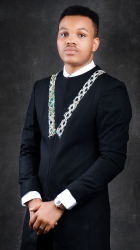 Latest posts by Harrison Acha
(see all)