It is pretty devastating to be full of energy and plans on what to do in your TikTok account only to launch your TikTok application and be welcomed by the message No Network Connection; Connect to the internet and try again.
Instinctively, checking your network connection comes to mind.
Sadly, after you have checked your network connection you realize that this may be a bigger problem than you thought because your network is active for every other platform except for TikTok that you want to make use of.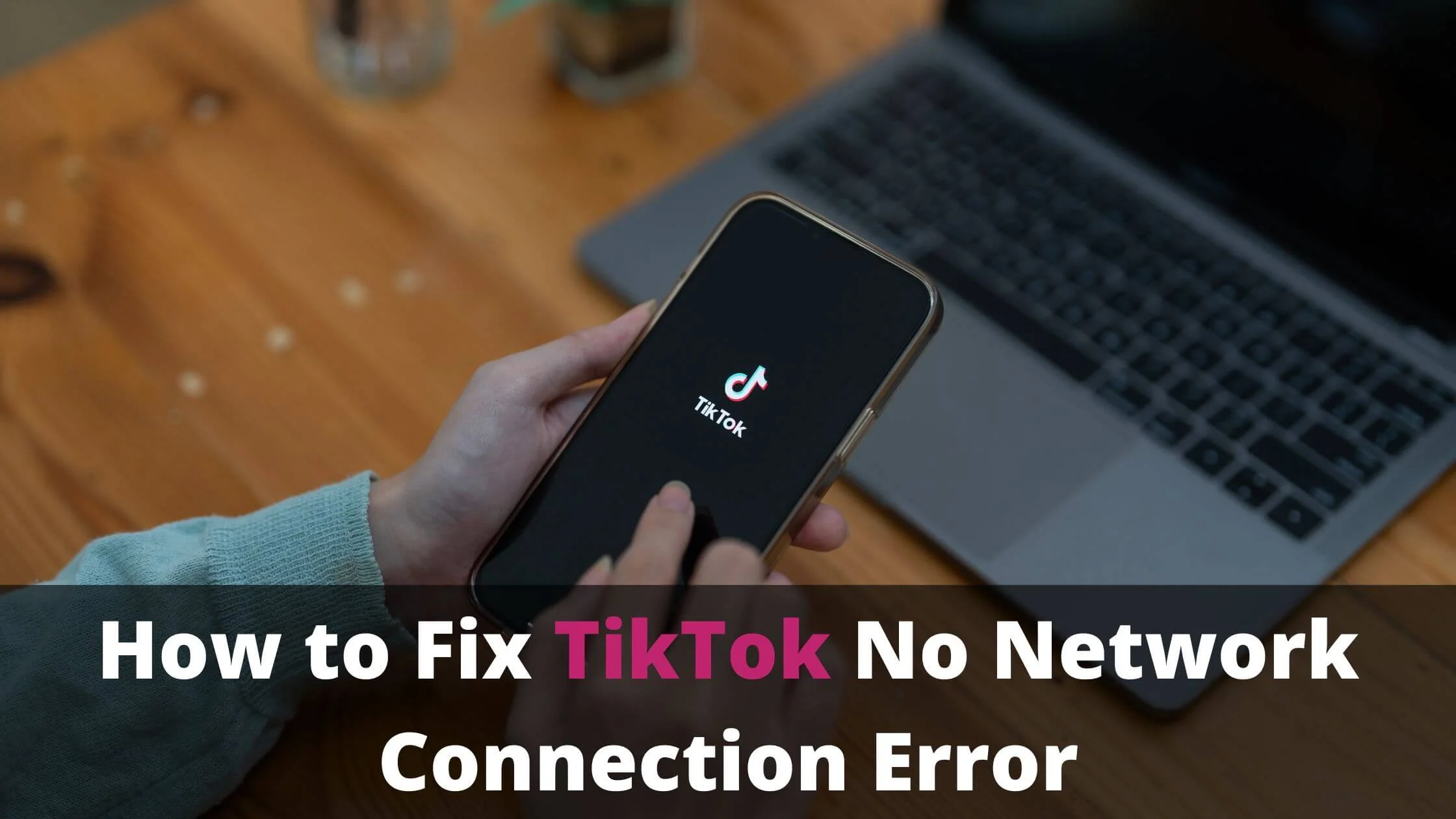 Yes, it is exasperating and can happen to just anyone.
Instead of going into a fit, settle down and read through this article to find out what to do about the situation that has just come up.
So without any further ado, let's get started.
Why Am I Experiencing No Network Error on TikTok?
The following things can be the reason why you are facing the TikTok no network connection error.
Issues Emanating from TikTok Server
The vastness of the audience on TikTok can somethings put a strain on the server of the TikTok network.
This can result in a temporary breakdown of the server.
If the TikTok server is down, then, many things are going to be wrong within the network.
Experiencing a no-network connection when your internet connection is stable is a good example of an issue you can face on TikTok when the server is down.
Poor Internet Connection
It just might be true that your network connection is bad.
As a result, being able to make use of the TikTok platform will be impossible.
A poor network connection can be the reason why you are getting the No Network Connection Error notification.
TikTok App Permission Denied
TikTok does not come as a default application on any device.
As such it needs to be permitted to access data for it to be able to make use of cellular data.
If the permission has not been enabled or has been denied, you are going to be getting the network error notification when you go over to your TikTok account.
TikTok Restrictions in Your Current Location
Some places are currently being banned from making use of the TikTok network.
Places such as Indonesia, Azerbaijan, Pakistan, and India considers the TikTok network a threat to the security of their National data security system.
If you reside in any of these places, you will not be able to access TikTok and the No Network Connection error message can be one of the ways the network communicates to you that you cannot make use of the network.
Presence of Junk Files and Bugs
When your mobile app is outdated, it tends to be filled with junk files and bugs.
This impedes the smooth running of the application.
A glitch in the software can lead to a network connection error message on TikTok.
How to Fix TikTok No Network Connection Error
Having found out the possible causes of the network connection error problem on TikTok, check out how to fix the problem with the solutions provided below.
Force Stop the TikTok Application
Use the trick of force-stopping your TikTok application and restarting it again to manage the network connection issue.
Follow the steps below to force-stop your TikTok account.
On Android:
Go to the Settings App on your Android device.
Select the TikTok application.
Find the Force Stop button and launch it.
Navigate to your TikTok application and have it reopened.
On iOS:
Slide down your mobile screen to reveal the App Switcher button.
Find the TikTok application and swipe the app to stop it.
Go back to your App screen and relaunch the TikTok application. Then, check if the problem has been fixed.
Fix Your Internet Connection
If your network source is not stable, change the source and ensure that your device has a good internet connection.
If the problem is with your internet connection, then, changing the network source to a good and stable one will solve the problem.
Enable TikTok App Permission
Go to the Settings of your device and enable the TikTok application to have access to cellular data if this has been disabled.
When you get to your Settings, go to the Apps and Permission section, select the TikTok app and enable the app to access the network.
Clear TikTok Cache
If the device you use in making use of TikTok is an Android device, go to your Settings and clear the cache of TikTok to free up space to allow the application to function maximally.
In Settings, select Apps; then, choose the TikTok app, go to the storage of the application and have the cache of the application cleared.
Clear TikTok App Data File
Clearing your data file on TikTok sets the account back to its default state.
It has been proven to be a good way to solve issues such as this one.
To do this;
Go to Settings
Tap on Apps
Select TikTok
Open Data Storage
Clear your TikTok data.
Install the Latest TikTok Version
If your app is out of date, have this fixed by going over to your app store and updating your application.
This will give you access to a clutter-free application which can solve the no network connection error on TikTok if it is a function of a buggy and junk-filled application.
Confirm if TikTok Server is down
Using a platform such as Twitter, confirm if the TikTok server is down.
If it is, you will find a lot of users complaining about the different errors that they are facing.
If this is the case, you will have to be patient and trust that TikTok would soon have the hitch sorted out as there is nothing you can do.
Use VPN in Restricted Area
If you find yourself in a location where TikTok has been banned, you can make use of a VPN tool to access TikTok from a TikTok-friendly location.
PIA is a good suggestion for a VPN service you can make use of.
Contact TikTok for Help
If you try everything possible and the error is yet to be fixed, you can contact the TikTok help page and forward your complaint to them.
You can also reach them on their official Twitter page.
Before reaching out to TikTok, have all the accurate info about the model of your device and the error message you received.
Here's how to contact TikTok support representative.
How to Fix No Network Connection Error FAQs
How do you restart the TikTok app?
To restart your app, swipe your screen upwards; select the TikTok app and slide the app upwards to restart the app.
What will happen if I clear my cache on TikTok?
When you clear the TikTok cache, you only free up storage space in the application temporarily.
You will have to do this again in the future to keep the storage of the app clutter-free.
Conclusion
Seeing a blank TikTok homepage with a No Network Connection Error notification can be a good set-up for you to fret about.
Instead of getting mad and frustrated, check out what the problem is.
That way, you will be able to fix it.
Also Read: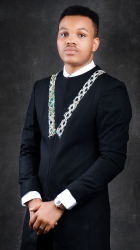 Latest posts by Harrison Acha
(see all)