The notification "No data available" is the last thing you want to see when you go to your Facebook account to check who has viewed your Stories, liked your post, commented on your picture, or reacted to your post.
You are left to wonder what could be wrong.
Why is Facebook telling you that there is no data available when you checked any of the above categories of data; likes, comments, reactions and sometimes, content?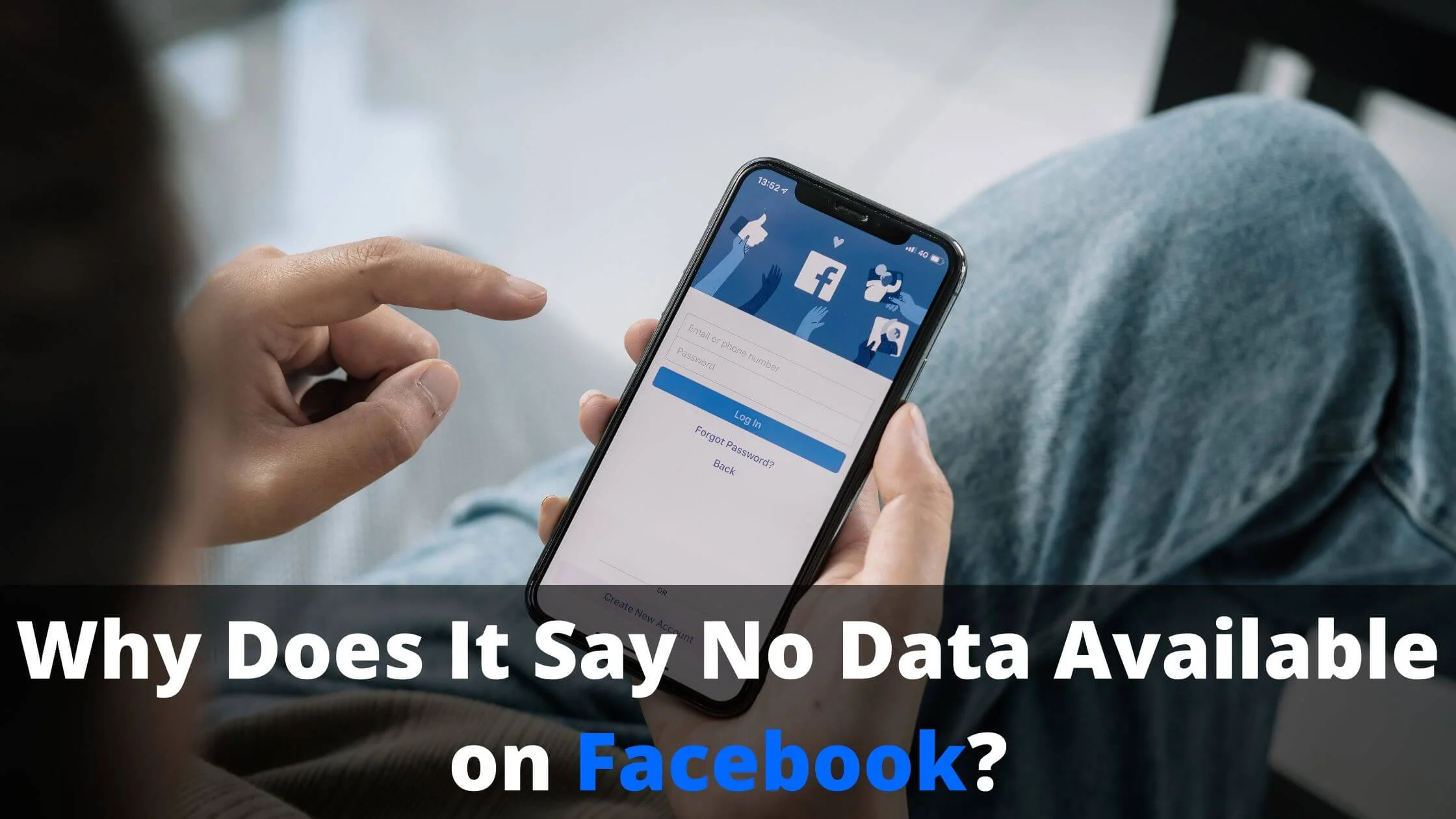 Find out the answers in this guide.
In addition to finding out why you are getting the "No data available" notification, you will also be learning how to manage the situation in this guide.
What Does it Mean When it Says No Data Available on Facebook?
No matter how long you have been using the Facebook platform, there are still moments when things you are not used to will come up.
Sometimes, it can be a result of Facebook's evolving nature in a bid to give you an improved user experience.
At other times, it can be because you are either trying something new or doing in a new way something you've been doing.
Facebook is not error-proof.
It is only sensible to understand this when you encounter issues while using the platform.
Not accessing the information you are looking for and getting the "No data available" notification may not be an error from Facebook operators.
It can be from you as well.
Let's explore the possible reasons why you are getting the "No data available" prompting from Facebook below.
Why Does it Say No Data Available on Facebook?
There are many reasons why it says no data available on Facebook. This may include:
Issues from Facebook
The first place to check is the Facebook platform.
Sometimes back, there was an incidence where a lot of users complained that they were having the issue of the "No data available" notification.
In such a situation, the problem was a generalized Facebook issue where the application was down.
Using it at the time was very hectic.
So, find out if the Facebook application or platform, in general, is having issues.
Privacy Regulation of the Content
Some contents are privatized on Facebook. These contents are not permitted to be viewed by everyone.
If a user placed a restriction on those who can view their content and you are not featured in the category of the ones allowed to view the content, you will be denied access to the content.
It no longer becomes a Facebook application problem if your app is working well and allowing you to view other content and engagement but you were denied access to particular content.
Issues from the Account
Your account may be having a problem.
If you were yet to log out of your account and your account gets deactivated or suspended, you will not be able to do the basic things you do again until everything is sorted out.
This would include not being able to check those who reacted to a post you made.
Block Status of the User
The reason why you may be getting the "No data available" notification is that you have either blocked the user whose content you are trying to see or the user at the other end has blocked you.
You can confirm if you have blocked the user by checking your blocked list or going to the profile of the person and confirming if you have been blocked by checking to see if you are restricted from seeing the person's profile and from messaging the person.
Issues with Your Device
You may be experiencing difficulty in accessing certain data on the Facebook platform because of the state of the device you are using.
For instance, an Android user may be experiencing the "No data available" issue because the cache of the Facebook app is full.
Your browser may not be functioning properly and that may be another reason why you may be told that you cannot access the data you want.
How to Fix No Data Available on Facebook
Below are the different things to do to fix the "No data available" problem on Facebook.
Just settle for the one that works for the reason why you are getting the notification.
Update your Browser
If your browsing experience is poor, then, it is important that you update your browser.
Go to your Apps store; Play Store for Android and Apple Store for iOS, and have your preferred browser updated.
Disable your Extensions
The extensions in your browser may be the reason why your browser is not functioning effectively.
Go over to the extension section of your browser and disable the extensions you feel may be causing problems.
Afterwards, check out what the browsing experience is like and try to check what you checked before and got the "No data available" notification.
Change Source of Connection
A poor connection can make navigating through Facebook difficult.
If you do not have a good and stable network, then, you should try changing to another source of Internet connection.
You can make use of Wi-Fi from a trusted network source.
Clear Facebook Storage
If you use an Android phone, you can go over to the Settings app on your mobile device.
Locate the Facebook app under Apps and Notifications.
Then, press the Storage and Cache section and have the cache of the app cleared.
In the future, it will be necessary to declutter by clearing out the cache of the app to enjoy a smooth experience while using the app.
Check Facebook Status
Confirm if the problem is not from Facebook generally.
If it is, there is little you can do.
If Facebook is down, you can be sure that the operators of the platform will work round the clock to get it up and running in no time.
So, the best approach is to wait and go about your other activities.
Update your Facebook App
Just like your web browser, if your Facebook app is not of the latest version, it might be buggy and may give you operational issues.
So, go to your App Store and upgrade your Facebook app to the latest version.
Switch to the Web Version of the Facebook App
Your app is the only one prone to having issues as the web version of Facebook is much more stable.
So, you can log into your Facebook account using a web browser instead.
Then, go and check out the post or likes and comments you wanted to see.
Why Does It Say No Data Available on Facebook FAQs
How do you fix content not available on Facebook?
Find out the reason why you cannot access content on Facebook first.
When you do, fixing it becomes easier as you know what is wrong.
Why does my like on Facebook say no data?
There is a range of reasons why you are getting the no-data notification.
It can be that you have been blocked by the user, your internet connection is poor, your app is out of date or Facebook is down.
How do I get my Facebook data back?
This will be dependent on why you are not accessing the data you want.
If Facebook is down, then, wait for some hours for it to be fixed.
Change your internet source to a more stable one if that is the problem.
Update your browser and your Facebook mobile application if need be.
Then, try again. You can try logging into your account using a web browser this time around.
Conclusion
If you get a notification informing you that there is no data available when you tried checking out something on Facebook, do it fret.
Simply find out what is wrong.
Then, learn how to manage the situation properly.
Also Read: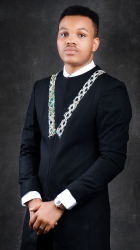 Latest posts by Harrison Acha
(see all)