The reason any business is engaging in email marketing is to convert potential customers and make them buy what they sell.
Thus, this purpose is frustrated anytime your campaigns are not yielding returns. Experiencing a series of failures in email marketing can be quite discouraging and financially draining.
Hence, you must note that whether or not an email sequence will succeed is largely dependent on the copy.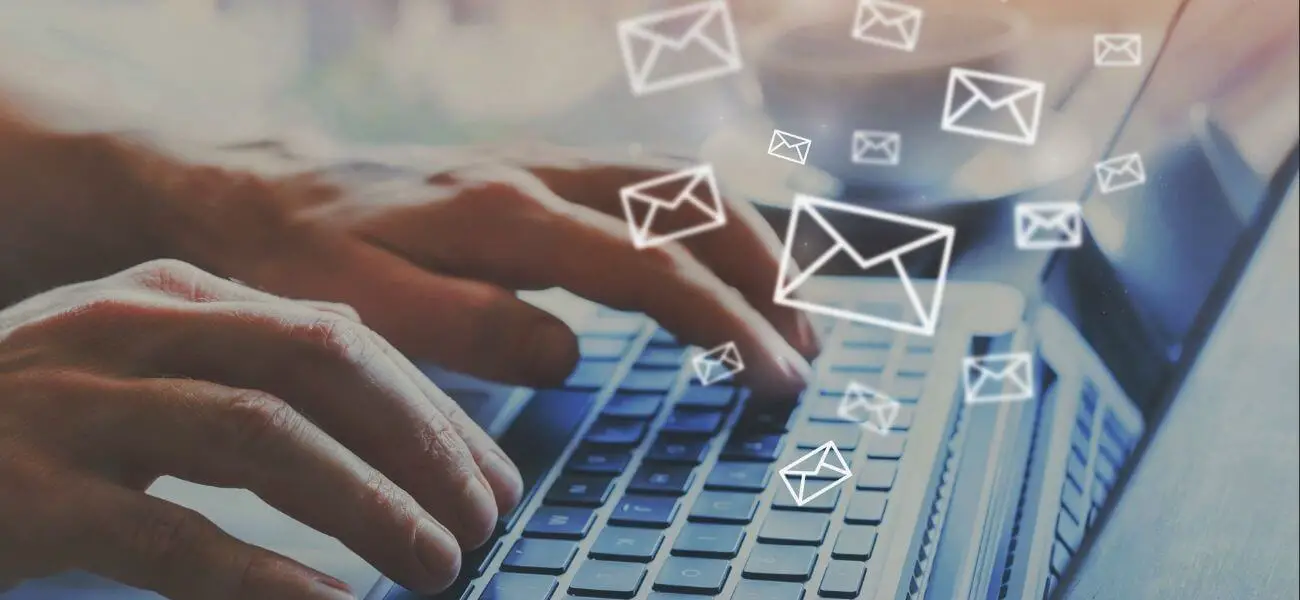 In other words, the copy is the King.
So many brands have lost money they invested into email marketing because of this. On the other hand, some other businesses that are worth their weight in gold are making insane fortunes from only email marketing.
That might make you wonder and ask, "What makes some people succeed in email marketing, while others are failing woefully?"
It's simple.
Those who know how to write email copy that sells like crazy are the ones topping the game. Email copywriting is an art that you must learn.
If you want your email outreaches to be successful, there are salient principles you have to know, and the potential buyers also have psychological buttons that your email copy must press.
Email marketing is not rocket science. But once you know these principles, you're set to start selling like crazy.
To assure you of the efficiency of these principles, a few businesses similar to yours have implemented some email copywriting hacks in their sales funnel, and it's making them generate a whole lot of conversion:
Is Email Marketing Really Worth It?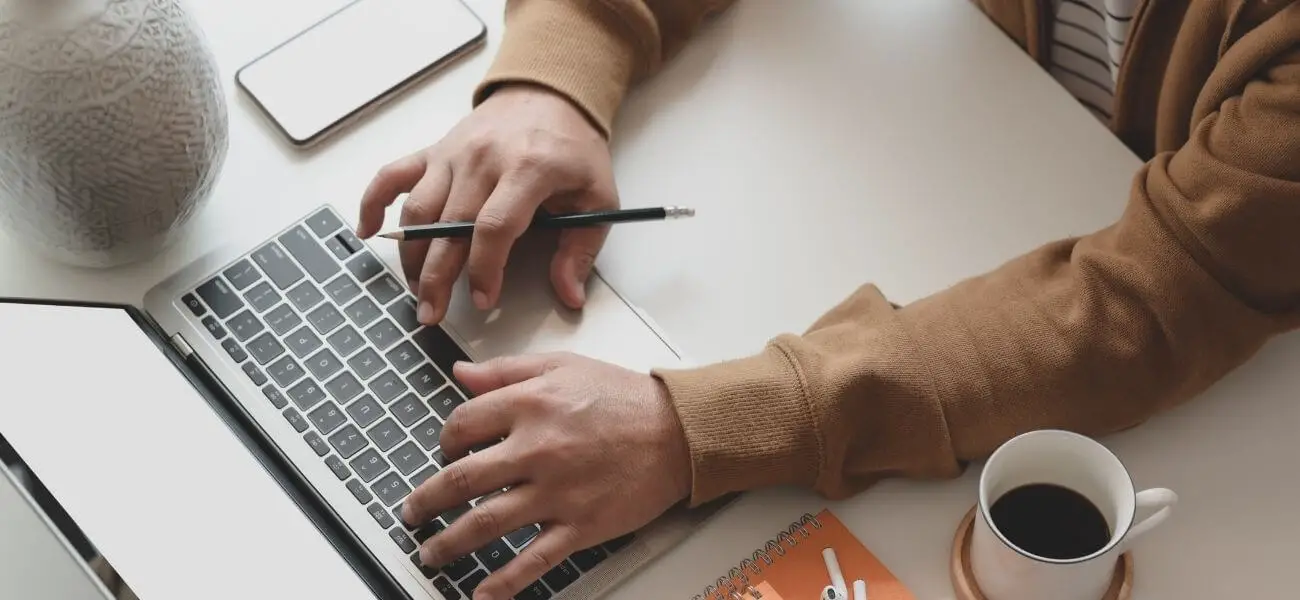 Before we delve into the core of this content, it's apt to address whether or not email marketing is worth all these efforts in the first place.
There are several lucrative ways to market: Television adverts, YouTube ads, Facebook ads, influencer marketing, social media, Google ads, and so on. 
Amidst all this, is email marketing weighty at all? Is it thus necessary to bother learning how to write email copies that sell like crazy?
Despite several other marketing channels, email marketing still has a strong way to influence customers' journey. On this note, oceans of viable statistics have affirmed the credibility of email marketing.
According to Hubspot, more than 73% of millennials and Gen Z prefer to receive professional business information via email. This rebuts the idea that email marketing is irrelevant in modern times.
If executed well, email marketing has a 3,800% return on investment. This is the meaning: if you invest $1 on email marketing, you'll get $38. That's insane, right?
The number of active email users is increasing and the figure should hit around 4.5 billion by 2023. Thus, it's such an expanding platform that can always cater to each of your targeted audiences.
On this note, several top marketing agencies have confirmed the efficiency of email marketing that it's one of the best ways to nurture leads and gain premium conversions.
If for any reason your business is not engaging its audience with email, just know you're losing bucks of dollars every minute.
Having explained the worth of email marketing, are you now more interested in writing email copy that sells like crazy?
The Secrets To Writing Email Copy That Sells Like Crazy
In this context, we will assume that you have a well-designed email template and other design-sensitive parts of email marketing that trigger users experience. Therefore, we are going to focus solely on the copy.
If you want to write an email and you have a blank page before you, how do you make the magic out of it?
We will address that now:
Subject
The subject is the first thing that determines whether or not a subscriber will ever open your email. No matter how brilliant the body of your mail is, the subject goes a long way if it will be appreciated at all.
Therefore, your mastery of email copywriting should be left, right, and center in your subject. It should be magnetic, valuable, and at the same time irresistible.
There are also several tested principles of crafting a killer email subject and we will consider them subsequently.
First, let the length be moderate; between too long and too short. The reason is that subjects that are too short rob the readers of what the whole email is about. Thus, discouraging them from opening it.
On the other hand, long email subjects will overlap and the readers might easily lose track of what your copy is trying to communicate. That's why balance is one of the most essential things to consider when you want to write world-class emails.
And when it is moderate, what should be the content of that length? Description. Your email subject line must be descriptive.
The summary of your email should be the subject. However, you have to craft it well and make it more captivating. On this note, you must be cautious about over-promising or click-baiting all in the name of getting attention.
Great marketing campaigns start with honesty.
Having said that, you can also make use of data when you're writing your subject line. Psychologists and prominent marketers have confirmed that human beings always love it when they see powerful data.
For instance, "The Few 7% First-class From Harvard Showed How They Did It." If any statistics will compel your audience and spark their curiosity, please use them.
Here are a few examples:
Here Are The Actual Secret About Effective Twitter Marketing

Here Was How I Landed My First $700 As A Newbie Creative

How To Have A Wonderful Romantic Relationship As An Introvert

Experience Is Not The Best Teacher, Here Is Why

Last Chance: The Courier Contest Ends Soon!
Intro
The process of writing an email that sells like crazy is like a relay race – one athlete passes the baton to the other. In the same way, the email subject line passes the baton to the introduction.
No matter how impressive your subject line is, a weak introduction can destabilize your copy. Therefore, renowned email marketers don't joke with this.
Foremost, personalization is key to writing a killer email introduction. Nearly 85% of every email sent daily are spams. And you won't want to join that league.
The only way to do that is through personalization. Start by making each one of them feel special. 
It is always the case that readers notice loose sour generalization traces when their emails are not personalized. All these little things matter in writing an email copy that sells like crazy.
For the newbies, you don't need to send your emails one by one to personalize. You can simply use the metadata feature.
Moving on, the second rule: don't ask for a favor in the introduction. Don't start with subscribing to my Patreon; stream my album on audiomack; do this or that. It has to be one step before another.
Over and again, psychologists in marketing have discovered that readers don't like email marketers who are too salesy. Your introduction shouldn't rest heavily on what you want to sell.
Yes, your readers know that you sell something and that was why they subscribed. But the way you curate your introduction should be a way to that end and not an end in itself.
On this note, your introduction must spark off curiosity from what your readers have read in the subject line. How would they be interested in reading the entire copy? That's what your introduction should do.
If, for example, you're writing an email copy about "How To Run Successful Facebook Ads By Yourself," your introduction should show your readers
what they will gain when they read the whole copy

how it will improve their business

how it will bring more money into their accounts

the reason they need to run it by themselves, and most importantly

why they have to learn it NOW
Also, if you had been running a newsletter before that time, you can briefly highlight the earlier issue and how it connects with the present one. There must be flow in the introduction of your email sequence.
Of course, some greetings won't be bad to start because you're writing to a human being after all. That connects their emotions faster to you.
Body
This is where the business lies. You have been trying to gain the attention of your readers from the subject line up to this segment. Here is where you can pass your message and sell yourself shamelessly.
Here, you are a content chemist and you have to derive a balanced proportion between value delivery and sales. You don't just want to be dishing out powerful content without selling your products, right?
Therefore, you need to hinge the balance of these two items. However, there are a few things you should bear in mind at this juncture.
Go straight and address the problem of your readers. People don't have the luxury of time to phantom what you're trying to communicate. Therefore, you need to be as direct as possible.
On this note, please be careful to address only one problem. Otherwise, you might digress and lack coherence. Even though your readers have many problems you want to help them with, do it one by one.
Or you can address the major one. This will magnify that one problem, let the reader see what he has been missing since, and how detrimental it has been to him.
At this juncture, you have to be careful with your choice of words too. Don't sound condemnation or make your readers feel uncomfortable.
For example, a laundry company can—in their emails—show their subscribers of professional background how much of their time is being lost by bothering about laundry by themselves. 
Or a cybersecurity firm reaching out to a parastatal showing them how they could have lost billions with their weak security system.
After that, provide a solution to that problem. Since you have magnified your readers' problem, you have to market the solution.
And in doing that, don't only mention the name or feature of your products – but also the benefits. Readers care less about the technical side of your products, you must answer their question which is, "How can this product help me?"
You have to show them that your solution is real. Back it up with testimonials, facts, and case studies. It must be explicit and persuasive.
If you sell orthopaedic chairs, tell your customers how it will make them live better; the benefits of your chair to their backbones, calves, veins, and general body massage.
Outro
The reason some people's emails won't convert is that they don't know the art of writing a killer outro. All they know is a beautiful body. And efficient marketing doesn't work that way.
How you close your emails matter a lot just like finishing strong matters to an Olympic athlete.
What next when you have identified, addressed, and provided a solution to your readers' problem?
Drive them to take only one action and be clear. This is important.
Buyers' psychology is such that they'll do what you say, but that wouldn't be possible where you're not clear in your copy. 
Some email marketers put "reply this email, schedule a call, subscribe to my YouTube channel" in one email. This is quite confusing and the reader may end up not taking any action at all.
Therefore, it's important to submit only one action to your readers. It might be "pay for gym subscription now and start your fitness journey."
Conclusion
Please edit your email copy as much as you need to. Resist the temptation to send your first draft. Check through each of your sentences and brutally chop off anything unnecessary.
Writing a killer email copy that sells like crazy is a secret that only a few know. Those who know it are not hard to know, the consistent results they see say it all.
If you implement each of the writing processes in this content diligently, you will arrive at nothing but the best email copy that turns readers into fans that buy.
On this note, you must bear in mind that the principles here are not sacred and you can tweak them to fit into your creativity. Most importantly, be real and write your email copy in your voice. That's where the magic lies.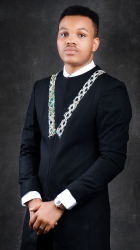 Latest posts by Harrison Acha
(see all)