By definition, a Software Engineer is anyone who has been trained to design, test, evaluate software systems and structures with software protocols and procedures.
There has been a lot of buzz in most online communities on "what business can a software engineer start?"
So, if you have the necessary knowledge, I've compiled a list of the top 21 side business ideas for Software Engineers.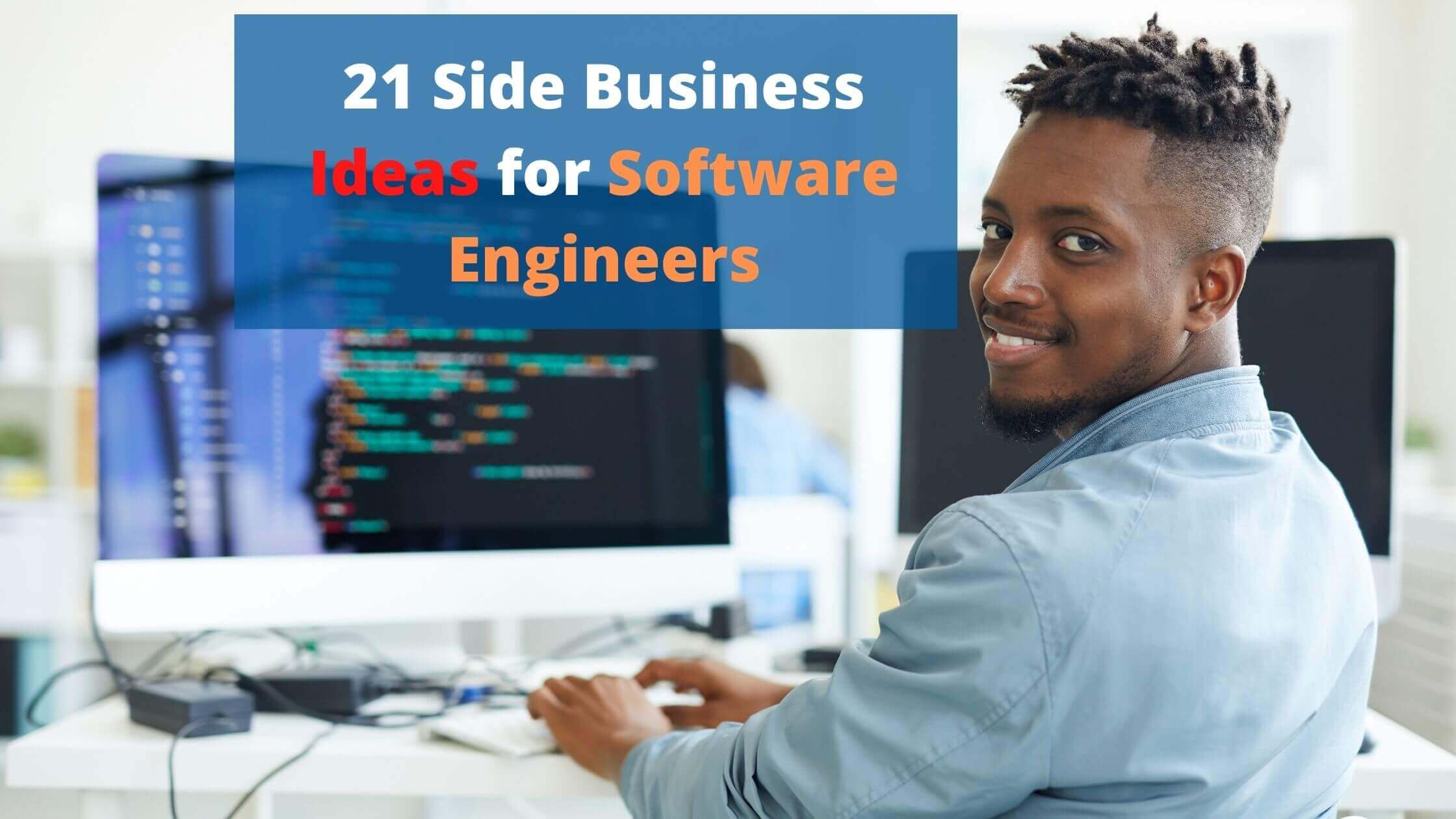 Without any further ado, let's get started.
Top 21 Side Business Ideas for Software Engineers

If you're looking to start a software business from home, below are some of the top software business ideas to venture into as a Software Engineer.
1. Start a Web Design Service
Web design generally entails every responsibility associated with the creation and management of websites. As a software engineer, of course, you understand that it entails a lot of skills, different programming, presentational languages, and software.
Starting a web design service is a very lucrative way to make money as a software engineer. 
Now according to How to Start an LLC a one-person web development firm can generate $65,000 in revenue per year. The earning potential is substantially bigger if you have a team of developers.
Depending on the typical project size and hourly rate, a five-person company might earn $400,000 to over $1 million in revenue.
See Also: How to Start a Small Business From Home (Low Cost)
2. Become a Tutor of Technology
Becoming a tech tutor is a very big business to dive into. With the healthy statistics, we receive from glassdoor, we see an estimate of $50,000.00 yearly or more. 
With the trend, a lot of people want to become more tech-inclined. Availing yourself as a certified software engineer willing to tutor tech would bring in a lot of profit, thus a smooth-running business idea to consider.
3. Start a Tech Consultation Firm
In the United States, the maximum annual income for a Technology Consultant is $144,274. In the United States, the lowest annual compensation for a Technology Consultant is $68,470. You can see more of these statistics on the glassdoor salaries range.
A tech consultation firm would be responsible for standing in the gap to offer professional advice, corrections, suggestions relative to technology. As a software engineer, you are more than qualified to offer professional tips, so why not make it a business today?
4. Become a Tech Writer
Technical writing is the skill of communicating difficult information to a diverse audience with various levels of knowledge about the subject.
Technical writers, also known as technical communicators, can work in a variety of industries, including manufacturing, science, and information technology.
They create anything from how-to guides and journals to instruction manuals and supporting documentation like FAQ pages, all with their expertise.
With all the information tech wants to pass across to civilization, you can make a huge profit running a tech writing business.
5. Start a Web Reseller Hosting Service
Several software engineers have benefited from reseller hosting, which is obtaining a web hosting plan and reselling it for a higher fee.
When a webmaster obtains a large server and bandwidth, he or she can share it with others.
Web Reseller Hosting is still one of the most lucrative home-based enterprises available.
Starting a Web Host in Five Easy Steps
Step 1: Create a brand for your web hosting company.
Step 2: Locate a Dedicated Server Provider.
Step 3: Configure your website, billing system, and customer service channels.
Step 4: Locate Web Hosting Customers…
Step 5: Develop and broaden your horizons.
6. SEO Consultation Business
In 2020, the typical SEO expert made $81,103, an increase from 2019. Each month, agencies and freelancers earn an average of $1,779 per client, up to $109 in a year.
Clients pay an average of $119 per hour to freelance and agency SEOs.
SEO as a business is profitable, but you'll need to communicate clearly and honestly to succeed. While it's a competitive market, concise, consistent communication can help you stand out.
See Also: 9 Best Keyword Research Tools for SEO
7. Newsletter Publishing Business
You can flourish as a newsletter publisher if you have a passion for the written word and an aptitude for producing new material in a specialized sector regularly.
I mean, you can write newsletters for clients, newsletters that are specifically customized to their current and prospective customers. Under30CEO's describes the best methods to start writing a newsletter.
8. Mobile App Development Business
Mobile app development can be a lucrative startup idea for software engineers, but you must be willing to put in a significant amount of time and work upfront.
Even so, several factors will influence whether or not your mobile app is profitable.
However, using an app, you can earn money by:
Advertising

Subscriptions

From Purchases made within the app

Sponsorship

Market referrals

Upsell from a freemium service, and so much more.
9. Game Development Business
It is possible to establish a game development company. The average developer's salary isn't particularly high, but with the correct talents and expertise, you may make a good living doing it.
In India, a Game Developer's average annual income is Rs. 4,81,081.
According to Statista, mobile gaming is predicted to account for the majority of overall gaming income worldwide.
10. Tech Support Business
The services they provide, such as server, computer, and network management, create revenue for tech support companies. To increase profit, clients can be paid hourly.
The cost of starting a tech support firm is substantially lower than the cost of starting most enterprises, ranging from $8,000 to about $46,000. 
Establishing a tech support company may be a very rewarding endeavour. After all, you're resolving a pressing issue for a customer and working on a project that you genuinely care about as a software engineer.
11. Start a Domain Reselling Business
Your domain reselling business draw in as much as $100,000 in a month!
Buying and selling domain names is a highly profitable business concept because of this. It should be possible for anyone with a brain to do it. But as a software engineer, you can make it a side hustle to profit from.
Domain reselling is a lucrative domain-hosting venture. Individuals and organizations can generate money by selling domain names.
See Also: How to Start a Blog That Makes $10,000+ Monthly
12. Start an IT QA Business
The acronym QA stands for quality assurance, which gives you a good idea of what this profession entails.
QA analysts work in a variety of industries, from food to medical equipment, to assure high-quality, consistent goods. In the tech realm, QA analysts are mostly concerned with software testing.
This is surely a good business idea for software engineers.
13. Cybersecurity Consultation Business
Cybersecurity consultants earn an average yearly compensation of $85,430, according to PayScale. Organizations need cybersecurity knowledge now more than ever to protect their interests in a world that increasingly relies on cloud computing.
You'll need about $500,000 to cover operational expenses and development for the first year before you start bringing in paying clients if you want to start a cybersecurity firm as a software developer.
14. Start a Social Network Community
Advertising is the main source of money for companies such as Facebook and Twitter.
Selling advertising while offering free services is no new concept; for decades, long before social media firms existed, television, newspapers and other media organisations.
You surely would be paid to start a social media community or platform. Of course, the various languages needed to start the project are all software as well.
See Also: 15 Best Apps to Edit YouTube Videos that Get 1M+ Views
15. Digital Marketing  Business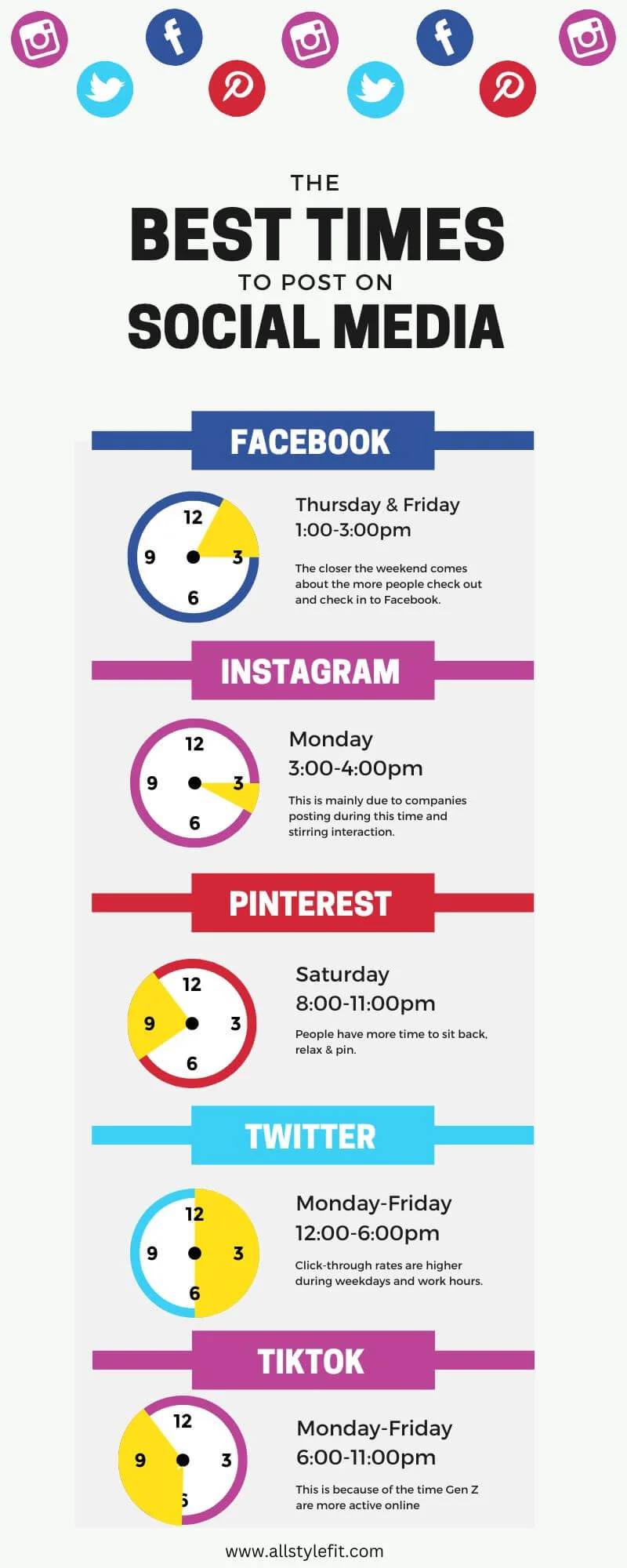 Starting a digital marketing agency could be the most profitable business you could establish whether you want to enter into the field of digital marketing or if you want to build a career out of it.
Even as a software engineer, running a lucrative digital marketing agency is a huge task, but it can also be a gratifying one.
Clients of digital marketing agencies are typically charged on a retainer basis, which ensures a steady monthly income for the company. Because every business has fixed costs, having a consistent monthly income makes such an agency a solid business model.
16. UX Service Business
Branding, responsive site design, mobile app design, user experience consultancy, and promotional designs are all examples of UI/UX design using the most up-to-date tools and technology.
UX designers' pay varies depending on their level of experience, like with most jobs. However, it differs depending on the type of organization they work for.
For example;  UX designers in the United States make an average of $74,568 per year (range from $51,000 to $108,000), according to Payscale.
17. Tech Social Media Influencer
Through product promotion, a typical influencer makes between $40,000 and $110,000 per year. Sponsored postings, on the other hand, can cost anything from $50 to $50,000.
Social influencers with a million or more followers can earn between $150,000 and $350,000 for every sponsored post. Now, influencing social media accounts related to your niche, which in this case is software and technology, would be quite rewarding.
This business concept stands out and generates a lot of revenue.
18. Software Affiliate Marketer
Persistence and consistency are key to software or tech affiliate marketing success. If you used to make $300 every day, you can't assume that your profit will always be the same.
There have been numerous instances in Affiliate marketing where people have catapulted income overnight after making a relatively small income for a long period.
See Also: 21 Highest Paying Affiliate Marketing Programs for Beginners and Experts
19. Tech Fair Business
A tech fair or display is also a great business idea for software engineers.
You can be sure to turn in a lot of profit with more audience ready to see your displays and of course if you have social media accounts to go with it, you can consider influencing and affiliate marketing from the spot.
20. Payment Method Development
PayPal, for example, generates revenue largely through the payments platform and additional value-added services such as interest and fees generated on loans and interest receivable.
PayPal had almost $13 billion in net sales and about $1.8 billion in net profitability in 2017. Of course, as a software engineer, you can make a payment method that stands out over time and generates a lot of revenue.
See Also: How to Monetize Your Blog From Day One (Make $10k Monthly)
21. Blockchain Development Business
The national average income for a blockchain developer is currently 51.9 percent higher than the national average salary in the United States9.
If you know exactly how to develop the technology and which programs to utilize, these figures may be much higher.
Skills required for blockchain development include:
Cryptography

Smart contract

Web design,

D

ata structures, etc.
What's more, they're all software-related and side business for Software Engineers.
Top Lucrative Software Business Ideas for Software Developer FAQs
What business can a computer engineer start?
There are a couple of startup business ideas for a computer engineer. Some of the business ideas for a computer engineer are:
Web Design
Software affiliate marketer
Cybersecurity consultant
Ux/UI Designer
Mobile App Development
Web hosting reselling business
SEO consultation etc.
Conclusion
Software engineering is a wise career move because it is one of the most in-demand skills in the world, with a typical pay of $112,000 in the United States.
However, not all software engineers are made equal, and certain areas in the United States pay much more for software engineers than others.
The same fact applies to business, and to excel in any business as a software engineer you must know and understand what works best for you.
I hope these software startup ideas help you get started.
Recommended Books to Get You Started and Going
=> Get: The 4-Hour Workweek: Escape 9-5, Live Anywhere, and Join the New Rich
=> Get: The Software Engineer's Guide to Freelance Consulting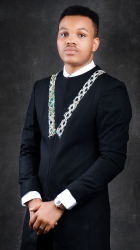 Latest posts by Harrison Acha
(see all)