Perhaps you want to create a blog soon, and you're trying to know how you can monetize your blog from day one. This content is a sure guide to that.
Blogging is a lucrative career or hobby that can fetch you both global popularity and millions of dollars as a side hustle business, passive income stream or full-time. You can check out the likes of Neil Patel, Income School, Passive Income Geek and lots more others.
However, some always say that it takes a long time to make big money from blogging. That is wrong. Or better put, it's not entirely true.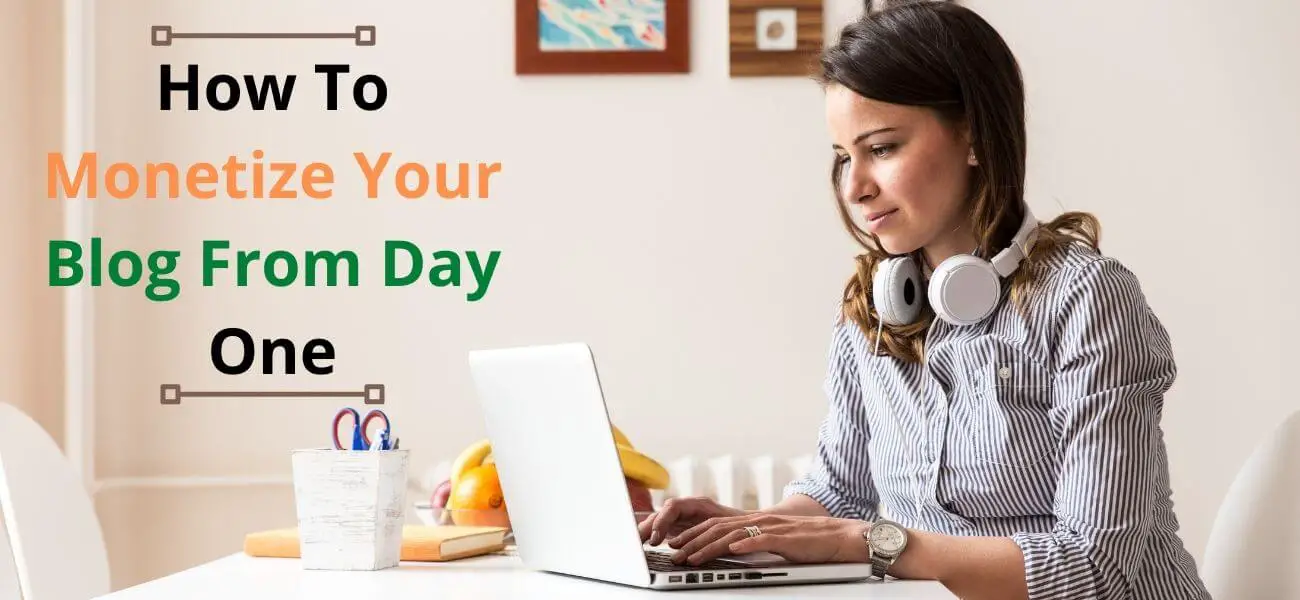 According to statistics, 81% of bloggers have never made just $100 from blogging. It's quite shocking but true. Maybe that justifies the reason almost 95% of bloggers give up after a few years of publishing content on the internet.
There is so much that goes into blogging—money, research, time, energy, and sacrifice—and you would soon be frustrated if you don't start making money as early as possible.
This is more important if you take blogging as a full-time job. Hence the reason you need to learn how to monetize your blog from day one.
The solid ways we will be proffering in this content is what this blog has implemented and gotten the results. So this is not some cock and bull story on the internet.
See Also: How to Start a Blog That Makes $10,000+ Monthly
What is a Blog?
Since this content is all about guiding you to monetize your blog, we should establish a broader idea of what a blog is.
When the internet was becoming popular in the late '90s, people would always write about their topics of interest and upload them on the internet.
At that time, the public didn't attach much importance to it. Not until a few years after when the idea of blogging gained popularity.
What then is blogging? It's the practice of crafting content and uploading them on the internet. By "content", we mean articles. These articles can be short or long depending on the blogger and the subject matter.
Blog content varies. It can be about Environmental Law, Tourism and Recreation, Lifestyle, Marketing, or Psychology. The list is endless.
For instance: Perecman is a law blog on personal injury, while Penn Medicine releases blog posts on medical topics. Therefore, deciding what niche to blog about depends on your area of expertise, interest, or hobby.
Having explained this, let's examine how you can monetize your blog from day one.
See Also: How to Start a Small Business From Home (Low Cost)
7 Incredible Ways on How to Monetize Your Blog From Day One
As we said earlier, there are a lot of ways you can start monetizing your blog – even from the very first day. We shall examine that subsequently:
1. Launch Your Blog
Most bloggers always skip this. Whereas, it's one of the easiest things that can fetch you hundreds and thousands of dollars from your blog. Don't forget, the subtle reason for launching is to make money.
Yes, launching can make you money even without having a single piece of content on your blog. It's that magical.
If you do a baby shower or pop some champagne when your friends start a big project, that's enough reason for you to know that you can indeed launch your blog. And quite a lot of bloggers have done that.
When you have bought your domain name and written your website content, you might want to ask, "how do I launch my blog and make money from it?" It's simple.
First, it depends on the niche you want to be blogging about. If you want to be blogging about tech topics like TechCrunch, you can invite various stakeholders in the tech field for your launch.
Not only the stakeholders anyway, but you'll also have to reach out to as many as possible – through social media platforms and probably run some ads too.
During the launch, you can interview the panelists about interesting questions that won't get anyone bored. Subsequently, you can then ask for donations towards the blog.
Indeed, the launching doesn't have to be physical for convenience. It can be a virtual event and you're done within one hour at most.
See Also: How to Choose a Blog Niche That Makes Money
2. Webinars
There are always contemporary issues in every sphere of life, you can leverage this as a blogger by creating webinars to solve the problems.
For instance: if you plan to start a new cryptocurrency blog. You can organize webinars about how exchanges can compromise with regulators – seeing the way Binance is having problems with regulators in almost every country.
Foremost, you can start monetizing this by adding a payment gateway to the registration form. However, don't raise the price too high. Make it something that people won't think twice before they dash out.
It can be just $4 per person. If you have 100 participants who are curious to listen to the panelists, that's $400 – quite a great way to start.
Among other things, this kind of event will give you more industrial authority. 
That is, people will get to see you and what you do. It will register the name of your blog in their subconscious. In the future, any one of the participants might end up being your high-paying client.
Asides from that, you can sell something at your webinars. It might be consultancy services. You can also be like Lewis Howes and makeup to $6,300 from a single webinar.
See Also: 21 Highest Paying Affiliate Marketing Programs for Beginners and Experts
3. Write Paid Exposition or Review For Brands
There are zillions of developing brands out there that are looking for exposure on the internet. That is when many blogs talk about who they are or their products.
As a [new] blogger, this is an easy way for you to make money. You can approach brands like this for collaboration; you feature them, and they pay you.
For instance: if you blog about insurance, you can reach out to some upcoming insurance companies to feature them on your website. 
You should have a price package for featuring, it might be $200 per post; depending on the level of the company's growth and other factors.
This is a great option for you if you are operating a review blog on niches like gadgets and laptops. The manufacturers will not hesitate to have someone write about their products. There you can review their products on your blog and collect your money.
However, it's apt to note—at this juncture—that you shouldn't review any brand, product, or company that has questionable credibility. There are two reasons for this:
First, it is inadvertently lowering the trustability of your blog because you would be misinforming people. People will know whether you're writing for only the sake of money or critical reviews.
Therefore, be selective about the brands that you collaborate with.
See Also: How to Start a Lifestyle Blog That Makes $100,000+ Monthly
4  Paid Newsletter
Most of the big blogs around always have newsletters. Reuters and Tech Cabal are great examples. Having robust and periodic newsletters for your audience makes you connect with them on another level.
From the very first day you create your blog, you should start building a massive audience for your paid newsletter. You can do this by requesting their sign-ups in exchange for some freebies.
People like Vicki Boykis make a net income of $3,900 from newsletters. Although you will have to build your email list if you want to realize that kind of amount anyway.
On another note, you shouldn't make your subscription fees too high. The status of your ideal audience matters. The question you should ask is, "can these people afford this without thinking twice?"
Therefore, you can place the subscription fee—like Vicki Boykis—at $5 per month and $50 per year. This discount will propel them to rather subscribe for a year and not be penny-wise.
If you want to start, there are great software you can use. You can check out Substack, Convert Kit, or MailChimp.
See Also: How to Write Email Copy That Sells Like Crazy
5. Sell A Book
New bloggers always make a lot from selling books. Sometimes, these books are either hard copies or eBooks; choose any format that is convenient for you.
In creating an ebook, you first need to research the problem the people in your niche are facing, and whether or not you have the capabilities to solve it. 
It's simple: people won't spend a dollar on any book that's not delivering real-time value. So you have to make sure that your book is really solving some technical problems.
Most times, you can fashion out this ebook when you repurpose some content you have written on your blog about similar topics. That's quite easy.
Now, it's not only about solving the problem. More importantly, you would need to think of a holistic and captivating title for it. Marketers have affirmed that the title of a book weighs 80% of why a buyer would be interested in the purchase.
After you have done this, the next thing is to market your book. You can leverage your social media presence, email lists, and even run some ads.
Like we said earlier, making big money from selling books is not something you can only achieve when you've been blogging for a long time. No.
For instance: Amanda Hocking is a popular blogger who sold books worth $2.5m within 20 months. Isn't that crazy?
6. Engage in the Google AdSense Program
You must have seen advertisements while scrolling through your timeline on Twitter, Instagram, Tiktok, and Reddit. In the same way, there are ads on Google too.
However, Google as a search engine only leverages the web pages that its users have created. Therefore, there is an AdSense partnership that allows Google to display some relative advertisements on your blog while they pay you.
That is, if you are running a cryptocurrency blog, some of the ads you may be seeing may relate to OkeX, Bundle, Binance, or some crypto academies.
Well, the sincere truth is that you might not be making much money from this program when you're just starting because the algorithms measure your payment with page views and bounce rates.
However, you will be making more money as your readership widens. For instance, you can be making $100 every day if you can be getting 40,000 page views.
Great bloggers like Marissa are making up to $10,000 through only AdSense. They could only reach that milestone because they've entered the program and built a readership, since day one.
Want to boost your SEO traffic? Use this free online SEO tool site.
7. Consultancy Services
Consultation is a great way for you to kick start money making in blogging. Once you are worth your weight in gold, consultation services will fetch you good mints of dollars.
You might want to ask, "I am just getting started with blogging, how would people trust me enough for a consultation?"
They will eventually trust you, but your consistency matters too. Do this: after your first ten posts, always put a CTA—when you're concluding—for your readers to seek your consultancy services.
That's why we always recommend that you write well-researched authoritative posts that will practically address issues, impress your audience and convince them of your worth.
In consultation, you get to help your audience-turned-client with intellectual know-how. One beautiful thing about the consultation is that it can get you hundreds of retaining clients who'll be returning for more consultations as they are progressing.
You can make up to $203k per annum from consultancy only.
Conclusion
In short, this is how you can monetize your blog from day one: give a robust launching. Good launching is a magnet for other ways to make money.
First, people will pay the attendance fee. From there, you can also get clients to seek consultation or customers to buy your books. Some of them won't mind joining your paid newsletters too.
From the launching program, brands can start reaching out to you for features. When you calculate all this together, you'll realize that it's boosting your page views, and your AdSense revenue is mooning.
If you implement these 7 ways of monetizing your blog from day one. You will live a more successful life as a blogger. Because you'll enjoy both parts of blogging as fun, and as a means of livelihood.
Also, check out how to rank a new website on Google faster.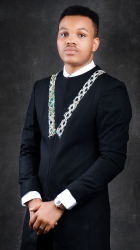 Latest posts by Harrison Acha
(see all)