With modern advancements in media, blogs are just about everywhere. In the US alone, there are over 30 million bloggers. Lifestyle blogs, in particular, are among the most popular types of blogs.
You can usually find them almost anywhere online.
Lifestyle blogs give bloggers the freedom to write about their lives and gain followers who can relate to them on different levels. They include categories such as educational, entertainment, or exciting topics like travel or sports.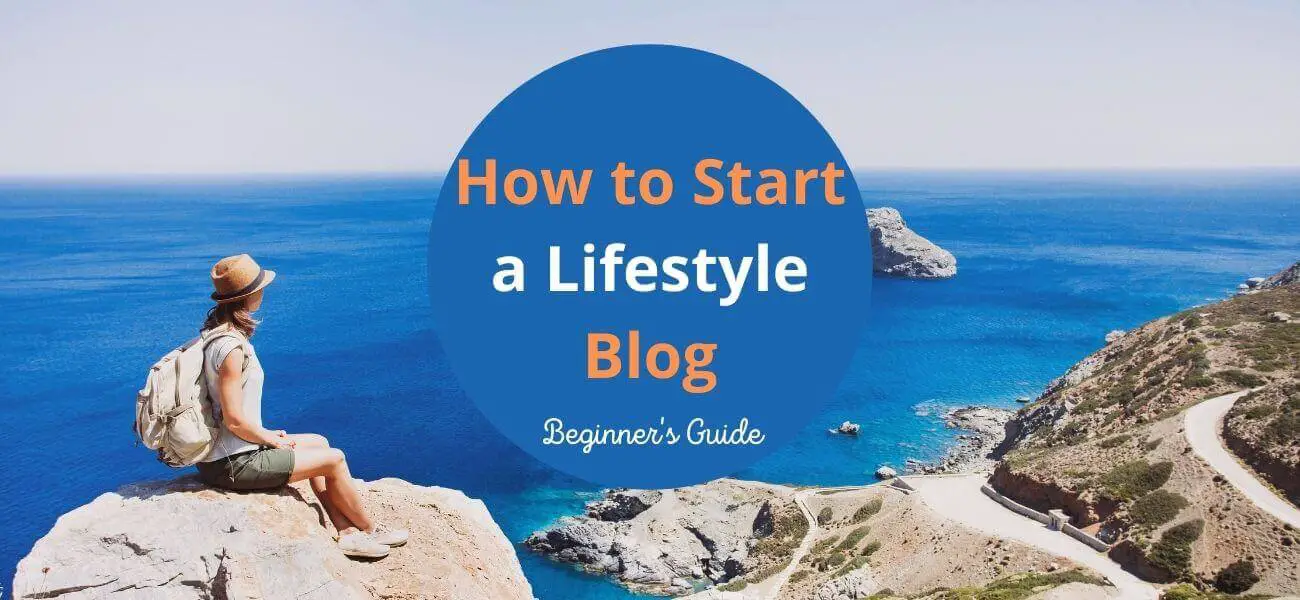 They can involve everything from hobbies to art and culture. Ideally, this wide range of topics makes it easy to create an efficient content strategy.
With a diverse marketplace, lifestyle bloggers can develop many different ways to gather an audience and generate profit.
However, due to the diverse freedom they offer, lifestyle blogging can be an exceedingly competitive market. If you are looking to start your lifestyle blog, this guide will provide you with a step-by-step process to build and grow a successful blog.
See Also: How to Start a Small Business From Home (Low Cost)
What is a Lifestyle Blog?
Before we get into how you should make a lifestyle blog, you should first understand what your blog should represent.
A lifestyle blog is a website that allows a blogger to write about their own life. Ideally, this could be through their experiences, interests, or daily activities.
Due to this, lifestyle blogs tend to be more personalized. Rather than simply sharing only the latest news about an industry or teaching readers about a subject, lifestyle blogs share experiences meant to inspire others.
With lifestyle blogs, you don't stick to one topic. You can create any content relevant to life, such as parenting, cooking, fitness, beauty, or college life.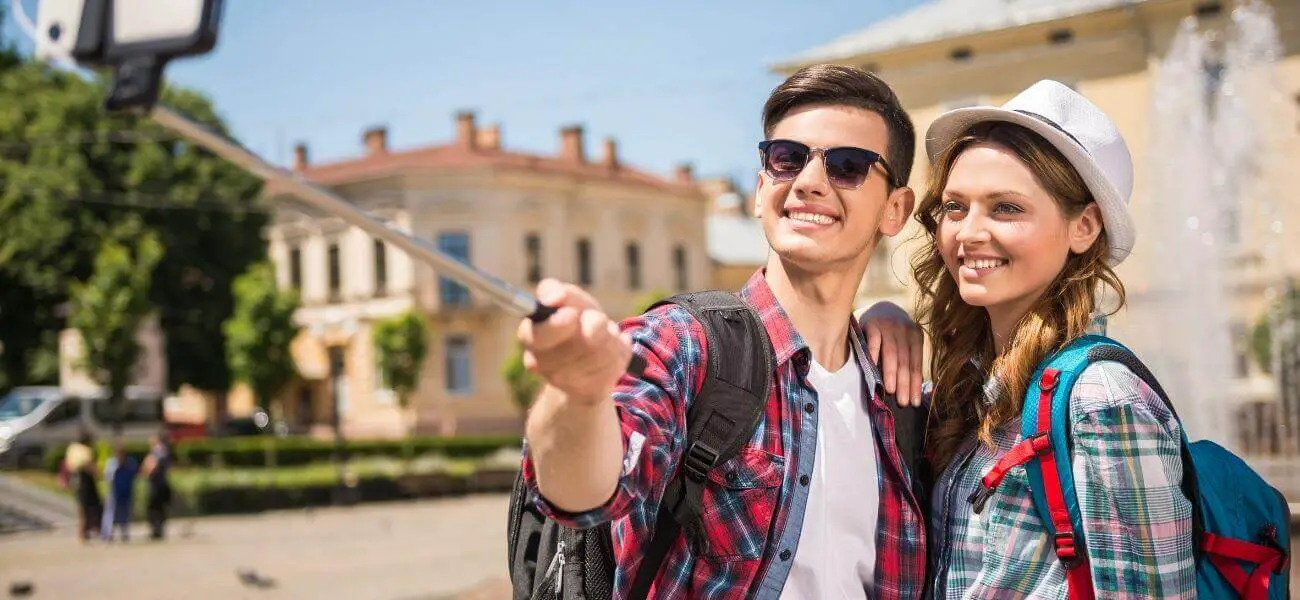 How to Start a Lifestyle Blog in 6 Easy Steps
Step 1: Pick Your Niche
The first step to starting any lifestyle blog is deciding what the blog should be about.
We now know that an average lifestyle blog would cover topics relating to your daily activities and life. So, ideally, the subject of your lifestyle blog should be you.
It's also important to remember that lifestyle blogs are not limited to one subject. You can write about anything that interests you.
However, in most cases, it helps to decide what exact topics you want to write about. Without any particular experience in mind, a blog tends to lack structure and stability.
Knowing what you want to write about helps give you some focus. It'll help you figure out how your blog would be different from that of your competition.
An easy way to decide your niche is to ask yourself:
What are your interests?
What are your skills?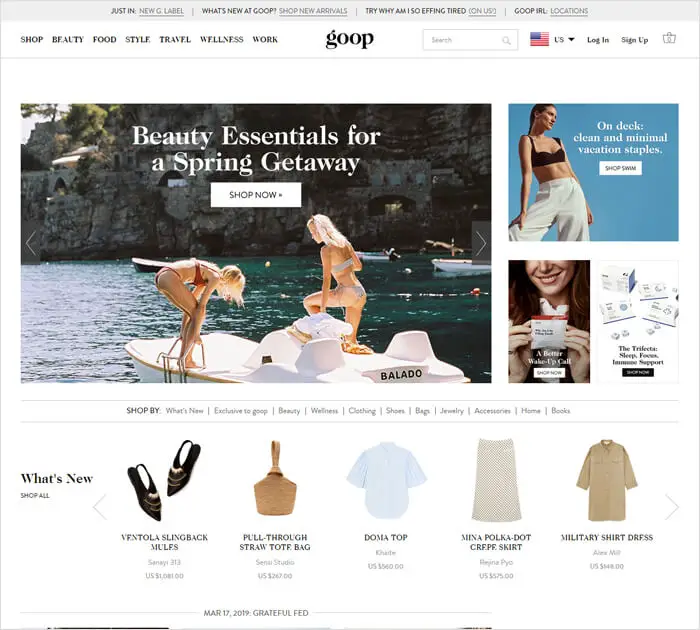 You can then list all your interests and skills, then use that list to pick 3-4 lifestyle blog ideas.
Below are some examples of successful niches you can choose from:
Fashion and style
Food and drink
Health and fitness
Hobbies
Travel
Beauty
Home Décor
Parenthood and family
See Also: How to Choose a Blog Niche That Makes Money
Step 2: Choosing a Domain and Hosting Site
Once you've chosen a niche (or two) for your lifestyle blog, it's time to choose your blogging platform or where your blog would be.
There's a variety of platforms to choose from, both free and paid. Some of the more popular platforms include Blogger, Wix, Squarespace, and WordPress.
As a personal opinion, we recommend WordPress for a few reasons:
It's great for beginners
Tons of free themes available
They can easily be customizable with no prior coding knowledge
There are tons of free plugins to make everything simpler
WordPress is one of the most commonly used platforms. There are tons of resources to provide help.
Though WordPress is not available for free, investing in it brings a sizeable payout in return.
Most free sites have schemes to make money, such as putting their ads on your site, restricting your ability to promote products, and restricting ownership.
The last point being the most important is that, with free platforms, you wouldn't be able to own your blog.
Secondly, you should think about what the domain name should be. When picking a domain name, we suggest using a domain name generator.
Their artificial intelligence algorithm efficiently combines common words, random words, prefixes, suffixes, and search keywords to make a domain name suitable to your needs.
Doing this optimizes searches to encourage your blog as a result for interested readers.
You should consider the following tips before picking a domain name:
Always use a ".com" domain name. It indicates that you're international and can appeal to any location.
Don't pick domain names that are too narrow. You need to choose a name that can let you expand in the future if needed. For example, a name like "MySchoolLife.com" wouldn't work after you've graduated.
Keep the name short and easy to spell.
Keep the name memorable and unique.
See Also: How to Start a Blog That Makes $10,000+ Monthly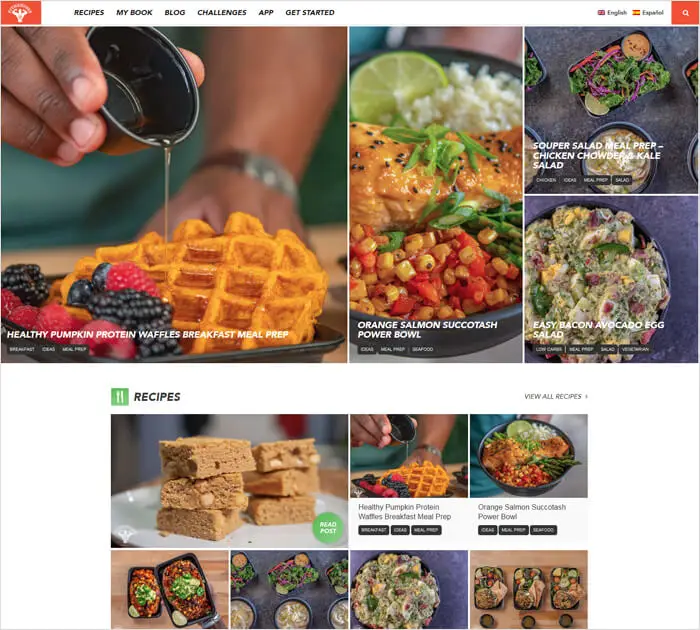 Step 3: Design Your Blog
After you have chosen your domain name and hosting, the next step is to stylize. To stand out in the market, you have to pick a theme design and make it look amazing.
Luckily, WordPress offers thousands of themes available to help design your lifestyle blog any way you want.
When picking out the best theme for your blog, here are a few things you should consider:
Responsive
You should make sure that you are picking a theme that looks good on all devices. If the format is not responsive, it may end up breaking down on mobile devices. That will lead to a bad user experience.
Simplicity
If you pick a busy or complex theme, that might lead to unnecessary features which would slow down the website and distract readers. Instead, you should choose a simple WordPress theme that puts focus on your content.
Reviews
You should frequently check reviews when you pick out a WordPress theme. A theme may look nice at first. But if it isn't well designed, it can negatively affect your site's ability and upset readers.
Brand Image
When you design your blog, you should consider what your brand represents. Does the theme you choose match the atmosphere you want to give to readers?
Can you easily customize the theme to fit your brand?
If you can check these questions off, then you've found the theme for your brand.
See Also: 21 Bad Business Habits You Should Avoid
Step 4: Begin Blogging
Finally, you are ready to start your blog. When creating content for it, you should try your best to deliver valuable information.
It's crucial that you avoid monotonous content as that may cause disinterest in the readers. You should note that people's attention spans are very short online. Long-winded content increases the chances of them clicking away from your blog.
The key is to find the sweet in-between, of having your posts long enough to deliver relevant information but also short enough to keep your readers engaged.
One way you can maintain engagement for your reader is to include high-quality visual content. You are trying to catch their attention, so various high-quality content would keep their attention for longer.
For many people, it is easier to follow visual content than text on-page. So make use of plenty of short and engaging videos and high-definition images in your blog posts.
Last but not least, you should remember to use search engine optimization (SEO).
SEO is the ideal way to have your website found by your target audience online. However, the trends for SEO are constantly changing. So as a lifestyle blogger, you always have to stay on top of the current trends. You do this to ensure that your website is ranked high in search engines every time.
See Also: 21 Best Side Hustle Ideas to Make an Extra $10,000 a Month
Step 5: Promoting Your Blog
By now, you have done everything needed to create a successful lifestyle blog. However, your blog would not be able to exist without some influence. To get your first readers, you have to start promoting your blog.
A few ways you can do this include:
Tell your friends and family
When your blog goes live, the first thing you should do is tell your friends and family. Tell them about your blog and ask them to check it out. If anyone is going to start supporting you, it would be those close to you.
You can also use this opportunity to gather valuable feedback before other people start reading your blog. They can provide input from a reader's perspective and tell you about possible areas of improvement.
Use of social media
There are many ways to get people to read your blog, but none are usually as effective as social media. In the modern age, a simple click could mean thousands of potential new readers.
Hence, whenever you publish a blog post, you should always share it on social media.
We recommend using snippets or sections from your content to entice readers to click and read the rest of the post.  If you want an audience, you can even advertise on social media. Doing so almost always increases the size of your audience.
With machine learning algorithms to learn more about users, you can also have your advertisement shown directly to your target audience.
SEO
Another primary way to drive traffic to most lifestyle blogs is search engine optimization. For every first post you publish, focus on implementing ideal SEO practices.
Undoubtedly, this would bring new visitors, but it does take some time to start seeing a steady stream of traffic.
Want to increase your web traffic organically? Check out this free SEO tool website.
Step 6: Monetization
With everything ready, you can finally start making money from your blog. Below are a few ways you can monetize your blog:
Affiliate Marketing
Affiliate marketing is how beginners get started with monetization. You don't need a sizeable audience to make money from it. Ideally, you just need an engaged audience that fits the product you are advertising.
Google AdSense
Another easy way for beginner lifestyle bloggers to start making money is through Google AdSense. It's exceedingly simple to set up and maintain. You can also always add other ad networks after you get a steady stream of traffic.
Promoting your products
When you establish a loyal fan base, they would readily want to do anything to help support you. You can use this to sell your products on your lifestyle blog. Products such as crafts, clothing, organic shampoo, art, photographs, etc.
Setting up a Patreon
Many modern influencers make use of their fans' donations on Patreon as well. Patreon is a crowd-funding application that allows influencers to receive contributions from their fans.
It has become a trend for influencers to have one, as a business is only as good as its funding most of the time. If a reader sees potential in your blog, why stop them from trying to help you?
See Also: 21 Bad Business Habits You Should Avoid
Conclusion
Now you know how to start a lifestyle blog and you are equipped with all you need to begin the process of getting in front of readers. While the process might not be easy, attracting an audience for your lifestyle blog is absolutely possible.
Once you find the lifestyle niche you are passionate about promoting then you can start sharing it with the global audience.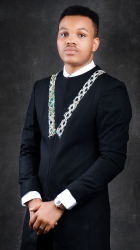 Latest posts by Harrison Acha
(see all)