At first, the thoughts of making $10,000 income monthly from blogging can sound like a joke to anyone. 
Is it even realistic? Read on.
You might have been blogging about what you're passionate about and you shy away from the money-related topic because you think it's all a facade.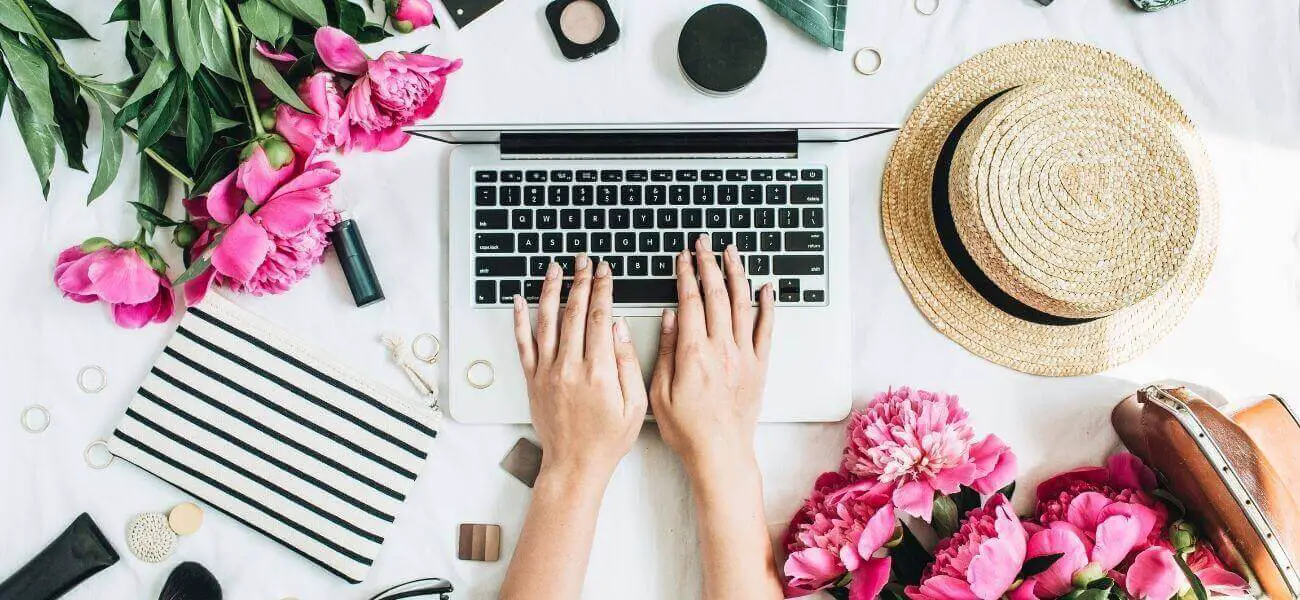 Even if you're blogging for the sake of passion or as a profitable side hustle, getting up to $10,000 won't be a bad idea. Would it?
Well, the actual truth is that you can make money from blogging. And not just peanuts like hundreds of dollars, but something quite substantial like $10,000.
Although you might have read some series of impractical content regurgitation on the web about this subject matter which didn't work out for you.
However, that doesn't mean several brands and personalities are not making fortunes from blogging.
Here are clear and credible proofs:
Copyblogger

makes an average of $1 million monthly.

Animalz

, one of the disruptive B2B SaaS content marketing agencies, makes more than $10,000 monthly.

Tech Crunch

, a tech-focused blog, makes $2.5 million every month.
There are countless examples, including the silent millionaire bloggers that we don't know. They are all over the internet.
At this point, you might want to ask, "How are they doing it? What works in making blogging this profitable? Why do we still have bloggers who can't even make $50 in three months?"
This content is your brief catechesis. We will show you the very secrets of making consistent $10,000 every month. This is not clickbait content and we are not joking here.
Are you ready to know how to start a blog that makes $10,000+ monthly? Let's get to business.
See Also: How to Start a Small Business From Home (Low Cost)
What Exactly Is Blogging?
Since you have wanted to start blogging, we must be clear about what it is all about. 
Blogging is simply the act of posting content on a blog. That sounds like a circular definition, right?
Now, let's explain what a blog means: A blog is a subset of a website where the owner can post an update on anything. These updates are better-called content.
There are different types of content that you can post on your blog. They can include GIFs, pictures, videos, audio, and written words.
But most times, written words are predominately the main content of a blog.
For example, you can have a website on Blockchain. There you will have the landing page, contact page, about page, and all that. 
Now, the blog is where you can get to feed your audience with pieces of information like articles, press releases, lead magnets, and so on.
However, a blog is always filled with articles called blog posts.
Having said that, blogging is when you manage content production or writing on blogs or websites. It might be for your business, your workplace, or even yourself.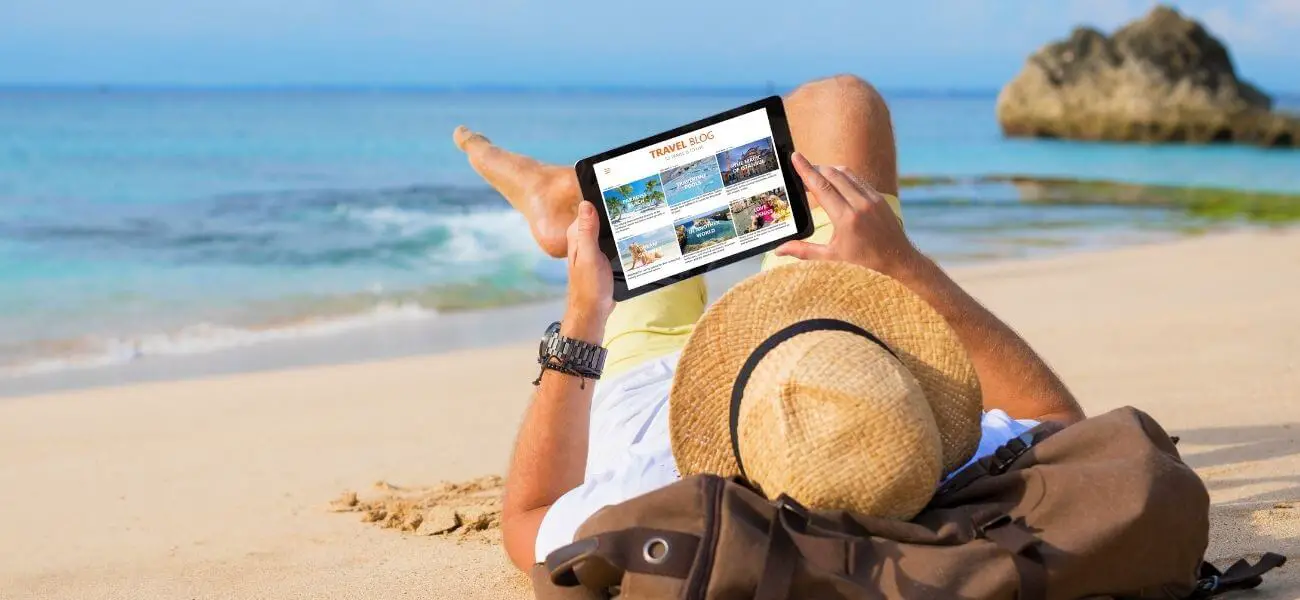 What You Should Know Before Starting A Blog
Everyone's eyes are always wide when they read about how some people are making thousands and millions of dollars blogging. But they always forget to learn the processes that produced the results.
If you want to be successful as a blogger, don't get carried away by the euphoria or motivational speeches, there are processes you will have to follow.
Before you go ahead to get your domain name or you are reading all "how to monetize my blog" content on the web, you need to ask yourself some frank questions.
Foremost, you must learn how to write clear and world-class content. Writing goes beyond jamming some words together and posting them on the web.
It's way more than that.
There are already so many stale watery contents that add no value on the web, and you wouldn't want to join that wagon.
Therefore, first, sharpen your writing skills. Well, nobody is born a great blogger, but you can grow into one.
You'll need to groom your writing skills to be way above the sub-par standard. Master the art of punctuations, syntax, mechanics, journalistic diplomacy, and grammaticality.
The reason for this is simple: blogging is about providing value and people are not ready to read blog posts that cannot have the barest minimum of quality. 
When you're a stellar writer with a firm grasp of the command of the language, you've taken your first step to blog.
On a second note, the reality is that fine writing skill is not enough. There are other fine contents on the web that will never make it to the top. 
How can your content be the most excellent one? Search Engine Optimization. That's the answer.
Search engine optimization, also called SEO, is the technical skill of enhancing a content's possibility of ranking higher on the search engines.
People will only get to read content that ranks into the first three pages. Any content beyond that has a low likelihood of being read widely.
Therefore, you need to find a way of making your blog posts befriend the search engines. On this note, you will need to understand on-page and off-page SEO.
The essence of what we are communicating so far is that you need to sharpen both your writing skills and SEO knowledge before you start blogging.
Does that mean you can't start blogging now even if you don't know these things? No, it's only our suggestion.
See Also: How to Monetize Your Blog From Day One (Make $10k Monthly)
How To Get A Domain Name For Your Blog
The internet is like one of those big estates in Florida, a domain name is what sets your apartment apart. Therefore, getting a domain name is a strong prerequisite to blogging successfully. 
Now, there are a few things you know about picking a domain name.
When you want to register your domain name, you might see the option of using ".au,.uk,.com, and so on." While you can pick any of these, we recommend that you pick ".com" extensions.
You can either open the blog in your name or in the name of something related to what you do. That's so important. 
An example is www.jeffbullas.com and www.wemakewebsites.com respectively. Your domain name must thus portray who you are and or what you do.
You can use websites like Go Daddy or Bluehost to secure the domain name of your blog.
That's not all.
The next step is to get the service of a UI designer—who would design the interface of the font—and a web developer to build it.
That's a blog right in front of you.
See Also: How to Start a Lifestyle Blog That Makes $100,000+ Monthly
How to Pick A Niche For Your Blog
"Jack of all trade," as they say, "is the master of none."
100% of those who have made $10,000+ monthly income from blogging have been consistent in one thing: they focused on only one niche.
For people to always read from your blog, you need to narrow down your message. You can't be writing on Medicine, UI Design, Law, Painting, and Publishing in one blog.
Folks won't be able to know you for your strength. And that makes it more difficult to built authority, expertise and trust.
Asides from that, SEO favors blogs with narrowed down messages. When searchers input queries on those niches, the search engine algorithm recommends the content of these blogs right away.
Harvard Business Review focuses on contemporary Human Resource issues. Search Engine Journal focuses on only SEO-related topics. Coinbench narrows down to cryptocurrency and Defi news.
Therefore, you need to settle the niche you want to dwell on. All these little drops of consideration make the ocean of $10,000+ monthly blogging income.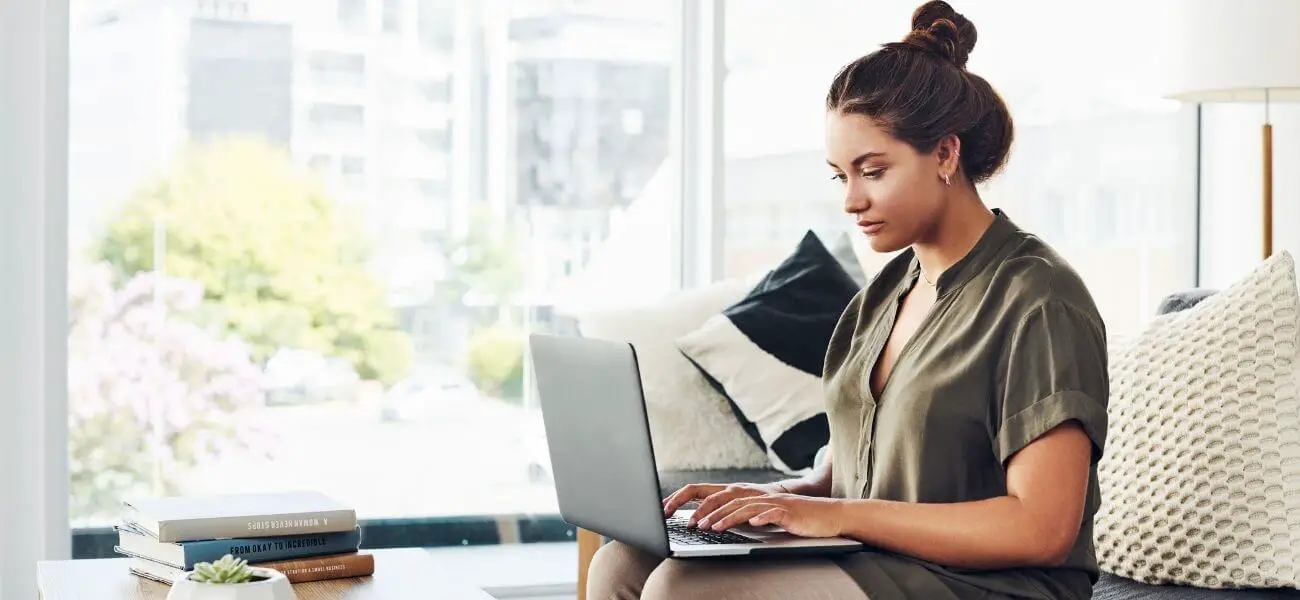 How to Make Money Blogging
This is the core of our discourse. Having observed everything we have discussed above, here are some more ample strategies to make six figures in blogging:
1. Affiliate Programs
The affiliate market is a common one in the content marketing industry. Indeed, it's the major source of income for most bloggers.
You might want to ask, "What exactly are affiliate programs?"
Imagine that A sells a product, and he tells B that he'll give the latter some commissions if he brings C and D to buy his product. Exactly. That's affiliate marketing.
In affiliate marketing, you will be given your customized link so that you can gain your commissions if people eventually bought goods with it.
There are a lot of affiliate programs in each niche. 
Some crypto bloggers always use their affiliate links when they are directing their readers to download Bundle, Robinhood, or Binance.
If you would like to blog on writing, you can enter into the affiliate programs of Grammarly, Copy AI, and Wordable.
Anytime people buy from your links, you're making money.
As a blogger, you can make $10k+ from only this strategy if you can play your game well. The authority you have in your niche is what will determine how effective you can run this.
See Also: 21 Highest Paying Affiliate Marketing Programs for Beginners and Experts
2. Sell Your products
One of the most direct, and perhaps the best, ways to make money through blogging is when you sell a product. Now, this product can be a physical or a digital one.
A lot of brands and SaaS companies always utilize this. They use blogging to attract a web audience to their website and thereafter recommend their product.
Surfer SEO is a content writing SaaS brand. Their software helps writers with virtually everything they will need throughout their process of crafting high-quality content.
According to recent news by Startup Savant blog, Surfer SEO now makes $250,000+ monthly income consistently every month.
The major pillar through which Surfer SEO sold its digital product is blogging.
3. AdSense
Google AdSense is a popular method bloggers use to make money. It is not a new thing, but it's still an efficient means.
This is it: anyone who wants to run ads on Google web pages pays the latter. Now, Google has a program of website owners who have accepted that this advertisement is run on their blogs.
You must have logged into some websites where you will see some banners or ads displaying just above your feed. Those are Google advertisements.
The website owner makes money anytime these ads display on their websites and more people see them or even buy through.
If you have a wide readership, you can also join the league of those who make $100k from the only AdSense.
See Also: How to Choose a Blog Niche That Makes Money
4. Sell Courses and Ebooks
Consider selling courses and ebooks if you want to start a blog that makes $10k+ monthly.
Whatever niche you are in, you can always create value-packed courses and recommend them to your readers. A lot of bloggers are making seven figures from this simple strategy.
The content of your blog will draw people to see the relevance of your course. Instead of selling your courses on platforms like Udemy, you can also put them on a closed section of your blog.
Kat Abianac, one of the best social media managers in Australia, makes nothing less than $10,000+ monthly income from selling her courses.
On the other hand, you can also make it in the form of an eBook. So far it has actionable value, you can always be sure that people will buy.
5. Paid Consultation
You're an expert on anything you're blogging about and that makes you an authority. As such, people will always feel safe to hear your opinion or views on industry-related issues.
That's an opportunity to set up a paid consultation funnel. Consultancy is the next bang and bloggers shouldn't get there late.
If you blog on lucrative niches like tech or marketing, you shouldn't sleep on offering paid consultations.
Jeremy Moser has been a consistent blogger in the marketing niche, he collects thousands of dollars for one consultation session.
6. Email Marketing
You must have heard old bloggers say, "Start building an email list from day 1." They are speaking from their wealth and they are right.
Email marketing is still working magic and one wonders if you know how to use it.
As more people are loving the content of your blog, you should find yourself adding them to your community – which is your email list.
This is essential to keep in contact with your fans. Whenever you've posted a new blog, you can always mail your subscribers to read and even take whatever action you want.
On a further note, if you want to make an advertisement or sell something, they are more likely to buy whatever you put up.
However, please make sure that you're not always salesy with your email copies.
See Also: How to Write Email Copy That Sells Like Crazy
7. Membership-Only
A Chinese proverb says, "Good things are not cheap, cheap things are not good."
If you're sure that what you're always putting up are packs of valuable content and they are worth their weight in gold, you can consider having a membership-only blog.
Don't overthink whether or not people will pay to subscribe. Once you offer premium content, they definitely will. A lot of blogs are running this strategy and it's fetching them millions of dollars.
Bloomberg is one of the foremost finance blogs that is widely read by professionals throughout the world. They run a membership-only blog and they make nothing less than $5,700 monthly revenue.
See also Harvard Business Review and New York Times.
Conclusion
At this point, it's important to note that blogging, SEO ranking, conversion, and audience building are long-term games. Please, bear that in mind.
Play the long-term game. Some bloggers have been blogging in your niche for years now, and it might not be easy to overtake them. But you'll do that if you are consistent.
If you implement the strategies in this post, you'll eventually get to the point of earning $10,000+ as a blogger. It might be quick or gradual.
In closing the thread of this discourse, we will advise that you have a Content Strategy Calendar that you'll always implement. The more hardworking you are, the faster the results.
Want to boost your SEO traffic? Check out this free online SEO tool site.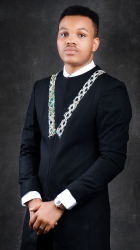 Latest posts by Harrison Acha
(see all)