We've got you covered if you're looking for the best software for YouTube video editing. You can significantly improve the quality of your YouTube videos by using our recommendations.
Whatever your motivation for creating YouTube videos is – whether it's for fun or to build an audience and make money – with the right video editing software, you can give them a much more professional appearance. 
A million views from youtube sounds like a fantasy to the absolute beginner. Sometimes even professionals have a hard time getting a million views for their video content.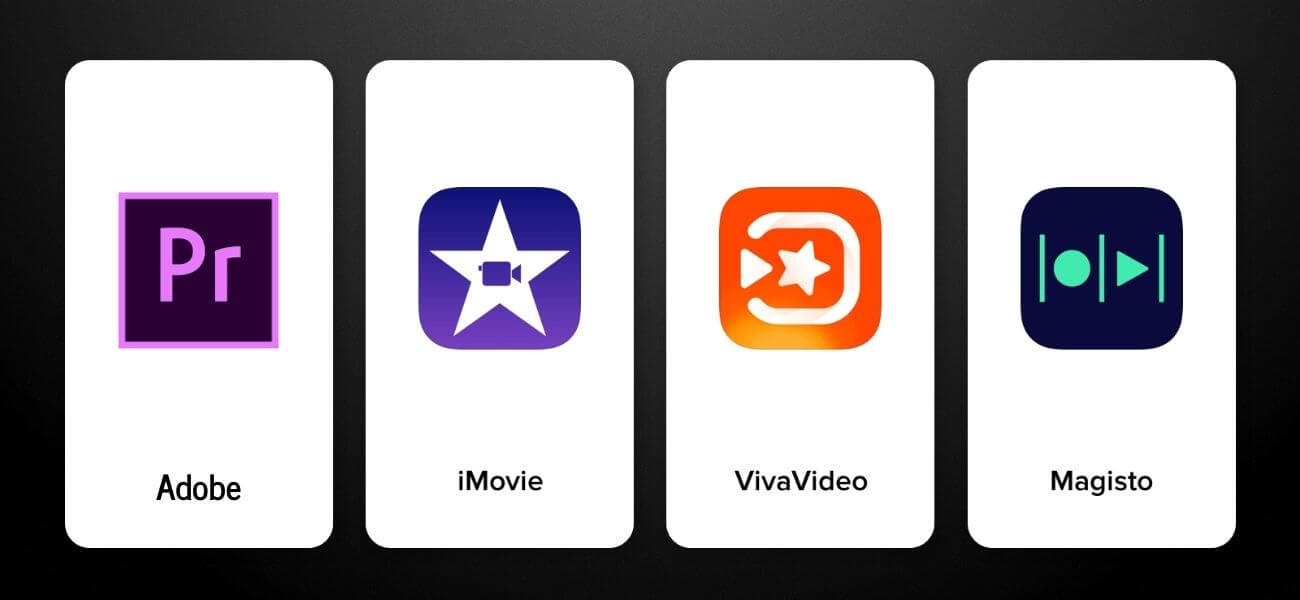 We realized a very great way to boost your video content on youtube is to properly edit. The Youtube algorithm appreciates any video content that keeps visitors on the platform.
This article details the 15 best apps to edit YouTube videos that get 1M+ views. 
Why is Video Editing so Important to Build Your YouTube Channel?
This is because you must edit the video to the best YouTube profile before uploading it, this will aid the videos in achieving a higher YouTube ranking.
Editing YouTube videos before uploading gives an assurance that you have done your very best to enhance the professionalism in that video content. It's also a great way to excite the YouTube algorithm to rank your content higher in Youtube Search as well as recommended videos.
See Also: How to Disable Comments on YouTube
3 Important Parts of Editing YouTube Videos with Apps
If you'd like to modify nice YouTube videos, you should first understand that each YouTube video you make should have three parts:
Not having an understanding of these three parts would not allow you to get the best from these YouTube video editing apps.
The start to finish of creating the best youtube videos:
Part 1: Introduction to the Video (Video Intro)
As quickly as possible, introduce the topic you'll be covering in your video.
Most people who find your video will have no idea who you are before they watch it. They're interested in learning about the subject, not about you.
Keep your introduction to a minimum and tell them exactly what the video's outcome will be. I mean, that works all the time, doesn't it?
Part 2. Main Points
Give your best advice on the topic you've chosen. It's fantastic if you can entertain and inspire people at the same time.
Above all, give your audience practical advice (no fluff!) that answers a specific question, solves a problem, or achieves a specific result.
Part 3: The Final Screen (Video Outro)
Give your viewers something to do at the end of your video if you don't want them to leave after watching it. Request that they share your video, subscribe to your channel, visit your website, and leave a comment, among other things.
Never leave a viewer guessing about what they should do next.
Always try to sponsor an action from a viewer.
See Also: How to Start an Ecommerce Business from Home
15 Best Apps to Edit YouTube Videos That Get 1M+ Views 
Finding the right software for editing videos for YouTube can be a little daunting.
You could use the same high-end software that top YouTubers use to create professional videos that drive maximum engagement. Or you might choose to invest in tools that cost less, with an easy learning path, so you can quickly create and edit videos.
Whichever you are looking for, this post has got you covered.
1. Adobe Premiere Clip
This is a top-rated Adobe app that makes it simple to edit YouTube videos on Android.
The ability to make automatic video clips complete with images and soundtracks, drag and drop clips and photos when editing the undesirable bits.
Also, it has a feature that allows you to use any soundtrack without losing audio levels between clips are just a few of its popular features.
2. Adobe Premiere Elements
Adobe Premiere Elements gives inexperienced editors the tools they need to turn their video clips into polished productions.
It's an all-in-one video editing and content creation program for those who prefer visual user interfaces and straightforward layouts.
If you prefer a one-time purchase and want hands-on media creation support from within the software, whether you're a beginner or a seasoned pro, you'll probably prefer this video editor.
What is the Adobe Premiere Elements Editor?
Premiere Elements is among the best video editing software available, with CyberLink PowerDirector, Pinnacle Studio, and Apple's iMovie among its main competitors.
Which Version of the Adobe Premiere Elements Editor is the Latest?
It was first released in 2004 and has received several updates since then. Adobe Premiere Elements version is always been updated, and it includes a motion-tracking tool for effects as well as two new guided edits and new features.
If you want to edit your youtube videos, this is our first recommendation. Check it out today.
See Also: How to Start a Lifestyle Blog That Makes $100,000+ Monthly
3. Magisto Video Editor
Magisto makes it simple to turn your home videos into movies.
Simply select two or more clips, select a soundtrack, then hit the "processing" button for the software to work its magic.
You'll have a professional-looking home video recorded from your Android device in a matter of minutes.
4. Final Cut Pro
Apple Final Cut Pro X is a subscription-free video editing software that we recommend if you want to edit videos for YouTube. As long as you have a Mac, that is, because it isn't available on Windows.
For many years, Final Cut was the only serious player in this field, and it has been used to edit countless Hollywood films since its launch in 2011.
iJustine, Marques Brownlee, Austin Evans, Dude Perfect, and Jonathan Morrison are among the famous YouTubers who use it to edit their videos. Wait, do you even know these YouTubers? Well, you should. You could learn a lot from them.
Finalcut Pro It's a good choice for long-term YouTubers who don't want to pay a never-ending subscription because it's available for a one-time fee.
5. Adobe Premiere Pro
It is a well-known video editor that allows you to easily edit video, adjust colors, and process audio.
On desktop PCs and mobile devices, a unique set of video editing features allows you to process any type of multimedia content in its original format.
Benefits of Adobe Premiere Pro?
This program is compatible with iOS, macOS, and Windows. Adobe Premiere Pro can be purchased separately or as part of an Adobe package.
They support 360 VR and 4K, hence, making it a professional tool for editing all kinds of video. It's the most comprehensive tool on the list, suitable for both experts and beginners.
In addition to that; there are numerous features, options, and plugins that can be customized.

A very user-friendly interface.

The ability to save a completed project in any of the available formats.

Other Adobe products can be integrated.
Adobe premiere pro is a very easy-to-use app/software. You can always be sure of outstanding results and possibilities. 
See Also: 21 Highest Paying Affiliate Marketing Programs for Beginners and Experts
6. iMovie
Yes, you really should know Apple's iMovie. 
Why do you need Apple's iMovie?
If artistry and easiness are important to you, iMovie is the best option. It's one of the most popular Mac, iPhone, and iPad editors.
It comes with eight themes with music, transitions, and titles, ten Apple-designed video filters, and a variety of effects such as an image in image, slow motion, split-screen, and fast forward.
There are also tools for creating soundtracks in the app.
The Benefits of iMovie
A user-friendly interface.

A  large number of sound-related tools.

Support for working with 4K video.

Theater mode for sharing video with Apple's various devices.
With iMovie you can edit your youtube video content easily and expect the best results. 
7. Shotcut
Shotcut is an open-source video editing software that allows businesses of all sizes to create visuals by combining audio, video, and editing effects.
To mix sounds across tracks, editors can use various audio filters such as bass and treble, copy channel, high pass, downmix, expander, and swap channels.
It also crosses-fades audio and video dissolve transitions by overlapping shots. Teams can also track multiple timelines simultaneously using thumbnail images and waveforms. 
See Also: 21 Bad Business Habits You Should Avoid
8. Kinemaster
Kinemaster is very well known as one the best apps to edit your youtube videos. The intuitive interface of Kinemaster makes mobile video editing simple.
Well, as simple as it gets.
Like most desktop video editing programs, the app allows you to edit clips together.
KineMaster Pro Video Editor is the only full-featured app for editing YouTube videos on Android, and it's jam-packed with the functionality you'll need to create quick and professional videos.
You can use the program to add layers to your work, as well as picture-in-picture effects.
Other capabilities include the ability to add several layers to a movie, appropriately trim footage, receive a preview whenever you need it, and adjust the volume.
The only fault the app has is the watermark. Hence when you export with the free version, it goes with a watermark.
However, if you want videos without a watermark, you have to pay for them. It is relatively cheap.
A lot of professional YouTubers use this application making it one of the very best for youtube video editing.
9. Adobe After Effects

 
A lot of people ask the question; Is Adobe after effects really good for editing? Well, yes. For motion graphics and visual effects, Adobe After Effects is the industry standard.
After Effects is used by artists and post-production professionals to create visually stunning work for film, television, video, and the internet.
This program, which is part of the Adobe Creative Cloud suite, is considered the industry standard for visual effects and motion graphics in the video industry.
Users can add animation to texts using After Effects CC, such as spinning words, twirling titles, and rolling credits.
There are numerous visual effects that can be created with the tool. By combining videos and images, users can create incredible effects.
Motion can be added to objects like shapes, logos, and cartoons using keyframes in After Effects CC. Finally, After Effects CC enables motion graphics, artists, and editors to work together seamlessly on their projects.
See Also: How to Choose a Blog Niche That Makes Money
10. Invideo
The free YouTube video editor from InVideo includes everything you'll need to create and edit a genuine YouTube video. The fact is that you can use the library's premium stock footage (including iStock) to improve your video experience.
InVideo provides templates in all aspects, allowing you to pick and choose the appropriate size for your platform.
Basic and advanced youtube video editors will appreciate InVideo's extensive editing features, which include controls for changing colors, animations, fonts, and more.
11. Video Show
VideoShow is a popular free video editor and maker app for Android devices, and it's especially useful for editing YouTube videos. It includes a simple UI that allows you to add texts, emoticons, filters, themes, and music, among other things.
It also contains a big library of free music that can be used to create or modify films.
Video Show is free and allows creators to share their videos on YouTube and other social media platforms.
12. Adobe Premiere Rush
Premiere Pro for professionals, Premiere Elements for hobbyists, and Premiere Rush for vloggers and social media posters are now available from Adobe.
Rush, which began as a mobile-only app, now has a desktop version. The whole point of Rush, as the name implies, is to get from shooting to editing to sharing as quickly as possible.
We discovered that its straightforward interface and workflow are ideal for achieving those objectives. For any social video creator, Rush is worth a look.
Premiere Rush is the all-in-one solution for creating videos on multiple platforms. 
Including youtube. Very efficient for the platform.
See Also: How to Start a Small Business From Home (Low Cost)
13. Go Pro 
GoPro footage continues to be one of YouTube's most popular categories, with riveting, adrenaline-fueled footage of everything from skateboarding to cycling and skydiving.
Users can sync footage to their smartphone and begin editing clips before uploading them directly to YouTube using GoPro's own app.
Speed, sound, and color adjustments, as well as freeze frame and reframe options, are all available in the editing suite.
With GoPro, stickers, title cards, and images can be added to videos, and audio choices include the ability to import clips for use as a soundtrack.
There's also a theme library with pre-made audio clips, transitions, and effects that may be superimposed on videos. The software can also be used to remotely operate your GoPro, allowing you to frame shots and start recording using the live preview feature.
A very useful and cool app to edit youtube videos to get 1M+ Views.
14. Filmora
FilmoraPro is one of the most popular desktop video editing suites, and FilmoraGo is the company's mobile video editing solution.
The smartphone app has a simple, intuitive UI that makes it simple to use. It also includes a number of pre-installed themes, titles, images, and filters to help you get started with the software.
You can choose from an in-built collection of royalty-free music or import your own. When you're satisfied with your finished product, you may upload it directly to YouTube using the app.
FilmoraGo, unlike its desktop counterpart, does not enable 4K output and does not allow you to edit multiple tracks.
See Also: 21 Best Side Hustle Ideas to Make an Extra $10,000 Monthly
15. Vlogit
It is one of the very best software for editing videos and other media files, and it is highly recommended by those who enjoy editing YouTube videos on their Android devices.
Vlogit has a simple interface and includes tools such as video rotation, cutting, and excellent video effects like animated texts, overlays, and filters, as well as the option to stream or share the finished movie on social networking networks.
And a bonus…
16. Power Director
This is a free video editing app for Android. It contains extensive video editing capabilities, as well as amazing video effects and all of the tools found in most movie makers.
The software also has a voice-over feature, which you can use to share your finished video directly to YouTube.
PowerDirector's key advantages are its extensive feature set and ease of usage.
The following are the advantages in detail:
because of its extensive features and tools, editors can gain a lot of advantages once they start using PowerDirector.

with the application, you can simply import, edit, and export HD 4K video resolution.
What Should Every YouTuber Know?
Every YouTube video should have both an audio and video component, so you'll need to do some YouTube video and audio editing.
Optimize what your viewers see with video editing. You'll need to edit your source video footage to remove unwanted content, trim it, add text, add subtitles, add a video intro/outro, add effects, add graphics, adjust color, and so on.
Optimize what your viewers hear with audio editing. You'll change sound pitch, fade in/out, and add amazing background music to specific parts of your video. Please keep in mind that poor audio quality can ruin someone's viewing experience.
Conclusion
Luckily, you have the best apps to edit your YouTube videos to help grab your audience's attention and increase your viewer's engagement with your videos.
These YouTube video editing apps will help you create better and unique content that helps you grow your influence faster on YouTube.
As with every skill, the more you use these video editing tools, the better you become at using them. You can get started with it today.
Also Read: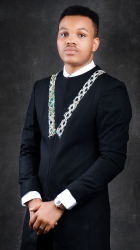 Latest posts by Harrison Acha
(see all)