As a video content creator, YouTube can be the preferred platform to reach out to a large and diverse audience, attain visibility and establish your brand.
While at it, one of the decisions you will be faced with is whether or not to disable the comments section for specific or multiple YouTube videos.
Here, I will mention the factors to consider to help you make the right decision, I will give alternatives to turning off YouTube comments and also guide you through the steps on how to disable comments on YouTube both from both desktops and mobile devices.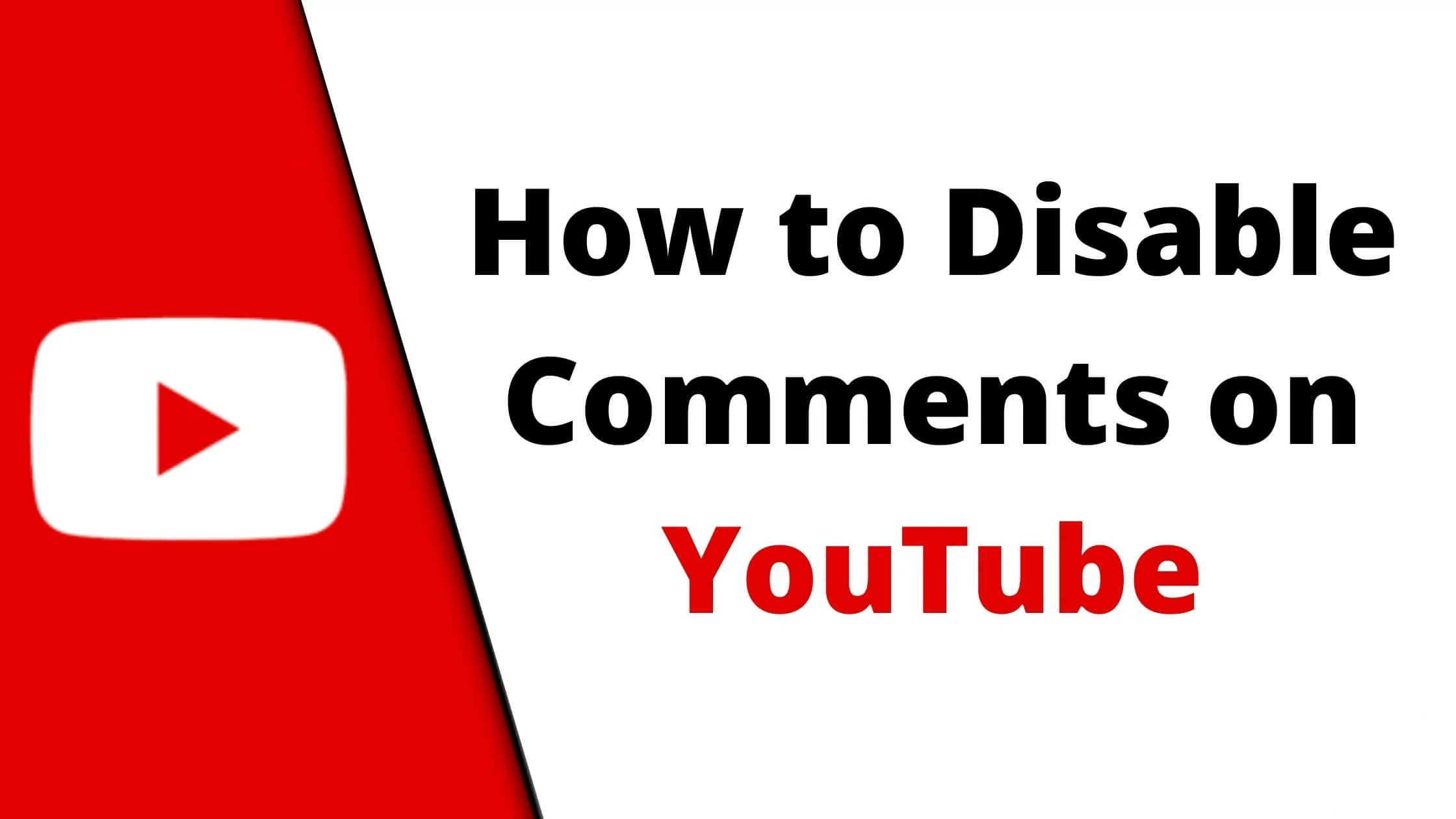 See Also: 15 Best Apps to Edit YouTube Videos that Get 1M+ Views
Why Are YouTube Comments Important
If you have watched several YouTube videos, you must have observed that towards the end of the video, most YouTubers appeal to their viewers to "hit the subscribe button, turn on notification and leave a comment."
This is because YouTube comments are of importance to YouTubers for so many reasons, some of which are:
It avails viewers the opportunity to give their opinion of the video. What they liked or disliked about it. This feedback can help the YouTuber improve on subsequent videos and get ideas for new videos.
Oftentimes, it fosters a sense of community between the YouTuber and their subscribers.
In some cases, the subscribers may even decide to build a fanbase and take up a name with hashtags for example #TeamJerry. This makes your YouTube channel more appealing to new viewers thus increasing subscriptions.
The comment section creates an avenue for viewers to ask questions and gain clarity on aspects of the video that were not clear to them.
Psychologically, an open comment section goes on to say to prospective viewers that there is nothing to hide and that their opinion matters.
Above all, comments help to increase the chances of organic ranking on the search engine result pages.
Why Do Youtubers Disable or Disable Comments
Comments alongside likes, dislikes and shares are the core metrics used to determine the engagement rate of YouTube channels.
If they contribute to the overall success of the video and channel, why then will anyone want to disable YouTube comments?
There are quite many reasons that may lead up to the decision to disable YouTube comments. A few are:
It could be that the YouTuber does not have the time to read through and respond to or delete unwanted comments. Rather than leave them unattended, the section is turned off.
Some videos are given false or fake titles to drive traffic. Oftentimes, viewers will express their anger and disappointment in the comments.
This then serves as a warning to prospective viewers not to waste their time since the video title was misleading. To avoid being caught early, the comment section may be turned off.
In this day and time where many people need an outlet for their frustration, social media platforms like YouTube can be a ready place for them.
Disabling YouTube comments can help curtail targeted harassment, internet trolls and negative criticisms.
Viewers could get carried away by the interaction in the comment section. For them to focus and not miss out on parts of the video, the comment section is turned off.
See Also: How to Remove Reels and Short Videos from Facebook
How to Disable YouTube Comments
If you have carefully considered the factors listed above and have decided to disable your YouTube comments, it is an easy task that can be done using your desktop, or by using your phone.
How to Disable YouTube Comments on Mobile Devices (Android and iOS)
This can be done using the YouTube Studio app. This app helps YouTubers to manage their channels on the go. Alternatively, you can sign in from a web browser.
For a specific already uploaded video
Open your YouTube Studio app and select the menu at the upper left of the screen.
Click "Videos", and then select the particular video you want to turn off the comments.
Go to the "Advanced Settings" tab.
Scroll down to "Comments".
Uncheck "Allow Comments".
Tap Save.
Doing this makes all the comments on that video invisible to the public.
But this does not permanently delete them such that if you enable comments at another time, the old comments will still show up.
For future videos
Launch YouTube Studio.
Click on "Settings".
From the next set of options, select "Community" and then "Defaults".
On the "Comments on your videos" drop-down, choose "Disable Comments".
Click "Save".
For multiple already uploaded videos
This can only be done using a computer.
Go to YouTube Studio.
From the menu on the left, select "Content".
Tick the boxes next to the videos you want to work on.
Click "Edit".
Select "Comments".
Choose your desired comment settings.
Select "Update videos".
See Also: How to Make Money on Twitch Really Fast
How to Turn off Comments On YouTube Live
Go to "Live Control Room".
Select "Stream and Webcam".
From the top right, select "Edit Settings".
Click on "Customization".
Uncheck "Live Chat".
How to Disable Comments on YouTube Short
On your mobile device (Android or iOS) or web browser, open the YouTube Studio app.
Select "Shorts" to display all the videos you have uploaded in that category.
Scroll to the video you want to work on. To the right of it, you will find three vertical dots. Click and select  "Edit Video".
At the bottom of the menu, you will see "More options". Tap on it.
On the next menu, select "Comment visibility". After this select "Disable comments".
Click on the Back icon to return to the previous screen.
Click "Save".
Alternatives to Turning Off YouTube Comments
Since a vibrant comment section can drive metrics and place your videos on the trend table, if you do not want to completely disable the comments on your YouTube videos, here are other ways to manage them.
Block Words
You can block comments that contain certain keywords or phrases.
When they are blocked, comments with those keywords or phrases will be held for review for up to 60days.
Being held for review means that you will have to approve them for them to be publicly visible in the comment section.
To add to your blocked words lists on YouTube:
Go to your web browser and sign in to your YouTube account.
Click on your profile image or icon to show your account menu.
On this menu, select "YouTube Studio".
Then click on "Settings" and afterwards, "Community".
On the result check under "Automated Filters", you will see a box for "Blocked words." Here you can add the word and phrases you want to block and separate each word or phrase by a comma.
Then select "Save".
Block Users
If you have identified a particular user that you don't want to comment on your video, you can block them.
The good thing is, they won't know. They will be able to watch your videos but won't be able to comment. And their past comments on your videos will be hidden from the public.
To block a user on YouTube:
Go to your web browser and log in to YouTube.
Search for the account you want to block and click on it.
Under their username and banner, there is a toolbar and select "About".
Doing this will show a flag icon on the right side of the screen.
Click on this flag icon.
A drop-down menu will be revealed. On it, select "Block user".
Click "Submit"
Post the Video as Unlisted
Posting a video as unlisted limits the number of people that can view it to only those that have the link because it will no longer appear as part of the search results on YouTube.
Open your YouTube Studio app.
Select the video you want to unlist.
Click "Edit".
Select "Privacy".
Click "Unlist".
How to Disable Comments on YouTube FAQs
How to search for comments?
Open your YouTube Studio app.
On the home page, to the left, find and tap on "Comments".
Select the filter icon and select "Search" from the options.
Enter the keywords you want to see. Click "Apply".
This will display all the comments that contain that keyword.
How to sort comments on YouTube?
When watching a video on YouTube, you can determine the way the comments are organized.
Simply click on the video, and go to the comment section, at the top of it, you'll see the filter icon.
Click on it to change how the comments are ordered either according to the newest or oldest or based on how many likes it has.
Conclusion
These are easy ways to manage comments on your YouTube channel. So you can upload your videos and not have to worry about those unpleasant comments anymore.
Also Read: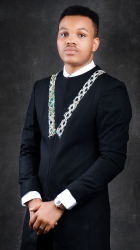 Latest posts by Harrison Acha
(see all)