The trend of making money online is moving rapidly at a tremendous pace. People look to YouTube and Udemy and other video social networks to learn lots of things and how they can make more money from videos.
In this article, we would be looking at "how we can make money fast on Twitch"
Let's get into it!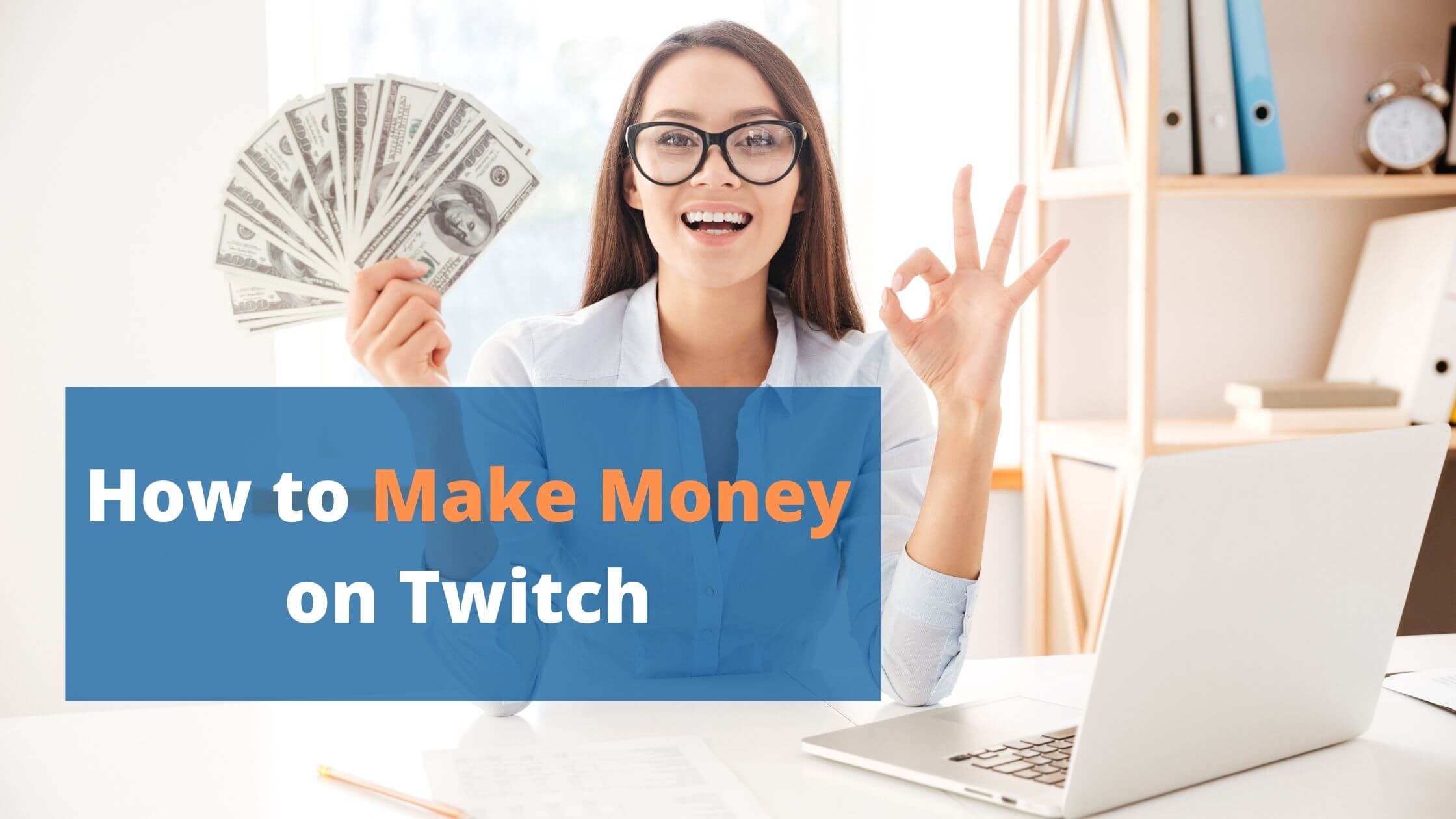 What is Twitch?
Twitch is a live streaming service based in America that focused on video game streaming as well as broadcasts of eSports competitions when it first came into being but now expanded to accept different genres of content on the platform.
It is regarded as the go-to streaming platform for gamers with as much as 4 million broadcasts released on the platform each month and with about 18 million daily users on average playing video games and streaming or watching other people stream on the platform.
It is the ideal platform for gamers hoping to turn their hobby into a cash-earning activity without having a conventional job.
Some streamers on this platform earn over seven figures in a year due to the number of sponsorships they have, the number of subscriptions to their channels, and also a share of the ad revenue gotten by twitch from other businesses, among other factors.
Though for them to get this amount, they need to have thousands of followers, constantly dish out new content to their audience and spend hours each day streaming, hosting other gamers, and gaming on their channel.
It is worthy of note that you don't need to be an elite streamer on twitch before you can take advantage of its services and make some money for yourself.
See Also: 21 Best Side Hustle Ideas to Make an Extra $10,000 Monthly
How to Make Money From Streaming on Twitch
There are several methods through which you can make money on twitch and I'll break these into 3 categories
How to make money on Twitch as a beginner?
How to make money on Twitch as an affiliate?
How to make money on Twitch as a partner?
How to Make Money on Twitch as a Beginner
YouTube
Uploading the best parts of your stream on YouTube to earn a little money from its ad's services.
If you are looking for how to make money on Twitch as a girl, this is one of the best ways.
You could choose to upload interesting and funny parts or compilations of your streams on YouTube. It is important to do this because YouTube can help you get more followers. After all, it offers services like related video suggestions, personal recommendations, and comprehensive search features.
See Also: 15 Best Apps to Edit YouTube Videos that Get 1M+ Views
Donations
Twitch users could support streamers they like by donating to their favorite streamers' channel which can be claimed using a third-party service.
You have to add a 'Donate' button to your channels page through services like PayPal and also persuade viewers to donate by promoting your donation link to receive donations from fans. You could also sell in-stream items to fans to get some money.
How To Make Money on Twitch as an Affiliate?
There are specific criteria you as a streamer must meet before you can become a twitch affiliate. You have to be invited before becoming a twitch affiliate and must have met the following benchmarks in the past 30 days:
A minimum of 7 different broadcast days.
At least 50 subscribers.
A minimum of 500 minutes was broadcasted in total.
At least 3 concurrent viewers on average.
Once you become an affiliate, you can earn money through:
See Also: 21 Highest Paying Affiliate Marketing Programs for Beginners and Experts
Subscription
Twitch has a subscription feature for viewers that grants them subscription perks like unique emoticons, discounts on merchandise, subscriber-only streams, and exclusive chat rooms.
There are 3 tiers of these subscriptions: $4.99, $9.99, and $24.99 for a month. Streamers earn up to 50% of these subscriptions in a specific month, the other 50% goes to twitch.
Virtual Tips
Twitch users can also support streamers through virtual tips termed 'twitch bits'. These bits can be gotten by watching ads or answering surveys or being bought from the chat window.
These bits come in different colors and sizes and they cost $1.40 for 100 bits. Users can give out these bits to their favorite streamers, who get 1 cent for every bit given out in their chat.
Game Sales
As streamers are broadcasting a specific game that is available on the twitch store on their channel, users can purchase the game and other add-ons by clicking on the "Buy Now" button displayed on the window.
This is how to make money on Twitch streaming ps4.
An affiliate broadcaster receives 5% of game sales made through their channel.
See Also: How to Start a Blog That Makes $10,000+ Monthly
How to Make Money on Twitch As a Partner
Unlike the affiliate joining process which is automatic, to become a twitch partner, you will have to apply once you become a top-performing affiliate.
Partners get the same privileges as affiliates, and also get a share of the ad revenue that twitch gets from their broadcasts.
Ads are shown on twitch before a user can view a stream. Partners can also trigger a mid-roll ad that shows ads mid-stream, for example, when the streamer has to go grab a drink or something.
Twitch ads are worth between 0.2 cents to 1 cent depending on various factors like the popularity of the game being streamed, the number of viewers, and some other factors.
Typically, ads aren't so profitable, but with a large audience base the little money made could add up to something substantial.
How to Register as a Streamer and Start Streaming on Twitch
People under the age of 13 are not allowed to use twitch, also, people who are at least 13 but below the age of majority in their jurisdiction, which is usually 18, may only be allowed to use its services under the supervision or permission of a parent, legal guardian or a recognized adult who agrees to the terms of service of the platform.
To sign up and register on Twitch,
visit https://www.twitch.tv
click on the sign-up button at the top-right corner of your screen. This will bring up the login/sign-up page.
fill out the sign-up form and enable the 2-factor authentication for your account, without which you would not be allowed to stream on the platform.
To stream on the platform, you will need things like a suitable streaming software or hardware encoder, a good internet connection, a suitable computer or console or smartphone, a microphone, a webcam, and some additional streaming gear.
See Also: How to Start a Pressure Washing Business in US, UK & More
How to Build an Audience on Twitch
Building an audience is not something that can be done overnight, it takes time and consistency to build a suitable audience.
You would make a little buck here and there at first though it may not be a steady stream until you find your niche, stick to it, and put in a lot of work to promote your channel.
Find what you do best, for example, you may not be the best player of a specific game but you could be a good analyst or a funny content creator.
Create a schedule and stick to it. Also, let your fans know about this schedule so they can tune in early and constantly. Use your social media accounts to also promote your channel and attract new fans as well.
You could also support other Twitch users or form a sort of partnership with those that post similar content as you and engage in their streams.
You would also need good networking and marketing skills to further boost your audience base as well as improve your ability to do what you do on your channel over time.
Once you begin to attract fans or subscribers little by little, it's important to engage and interact with them to make them feel welcome.
Ask questions, create a poll, respond to chats, try to crack jokes and be an entertaining streamer overall and get fans to always want to tune in to your streams.
Conclusion
Monetizing twitch streams could be difficult to start and maintain over time, but, with consistency and hard work, you could be earning some cool money over time.
You must remember to stream content regularly to gain views and build up your audience base as you do so.
Also Read: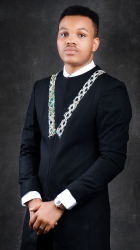 Latest posts by Harrison Acha
(see all)