Pressure washing is a good business idea that is quite easy to start up and manage. Though easy, there are some things you should know about pressure washing before choosing it as the business plan to move forward with.
This article will give you all the answers to all FAQs you need to on how to start a pressure washing business.
So, let's get into it!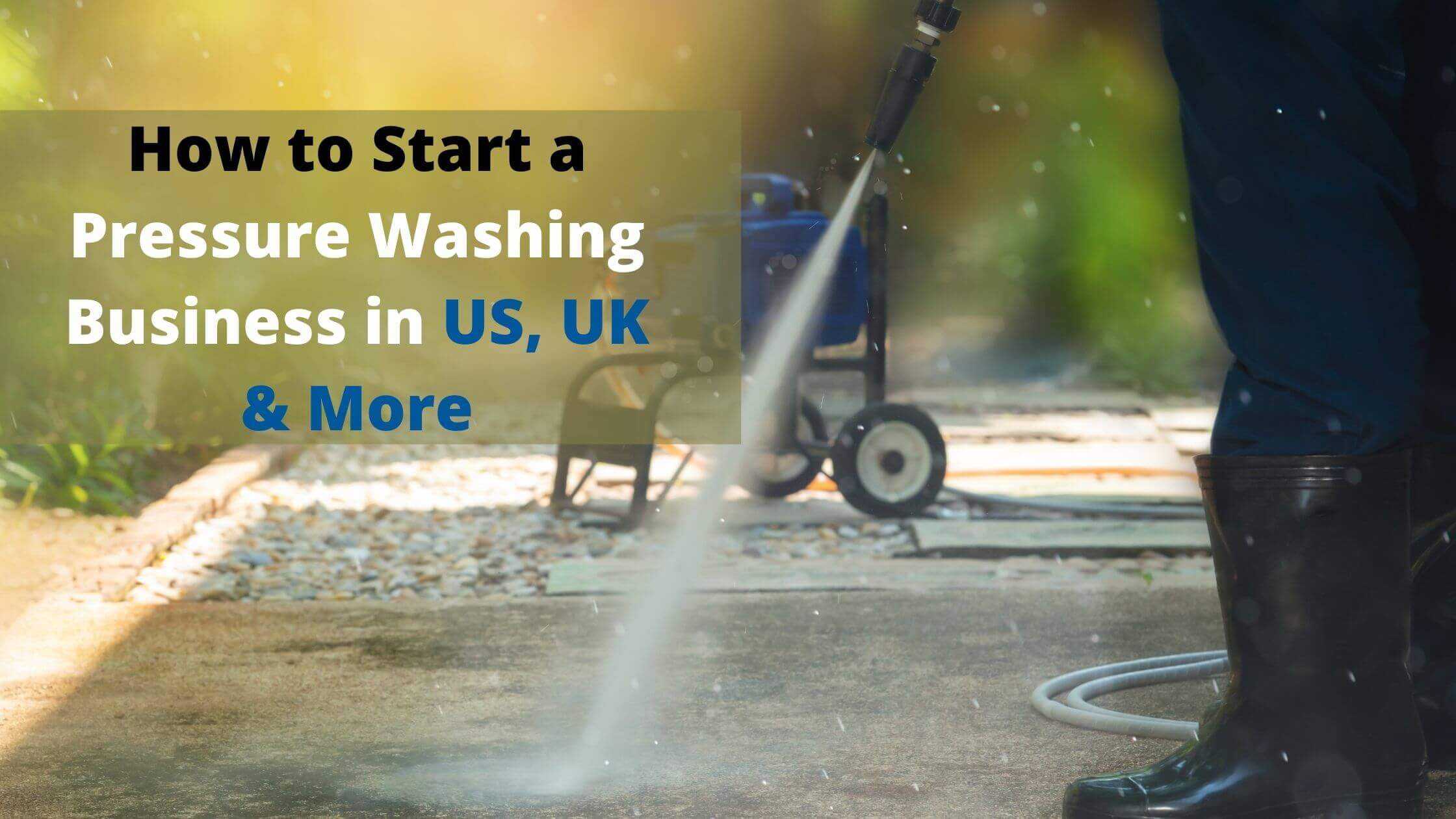 What is Pressure Washing Machine?
Pressure washing is sometimes referred to as power washing, It involves the use of water spray at a very high pressure to remove dirt, stains, and unwanted things like paint, dust, mud, mould from hard surfaces like vehicle surfaces and building sidings.
Generally, pressure washing is used to beautify and improve the look of the exterior surface of a building. The pressure of the water spray can be adjusted using the uploader valve depending on the size of what you want to clean or remove from a particular surface.
See Also: 21 Best Side Hustle Ideas to Make an Extra $10,000 Monthly
What is the Difference Between Pressure Washing and Power Washing?
Pressure washing is using a water spray with a very high velocity to wash dirt and grime off hard surfaces; it is used to wash houses, driveways, patios, decks, and other hard surfaces.
Power washing on the other hand is used to washing things other than grime and dirt, like mould, and fungus, off surfaces.
It involves not just the use of high-velocity water spray but also hot water spray and also chemicals to get rid of moulds and fungus from surfaces, depending on the extent to which you want to clean that surface.
How to Learn and Master Pressure Washing?
Before starting pressure washing as a business, it's very important you gain as much experience in operating the wand. Though pressure washing seems far less difficult than other jobs there's definitely a need to learn and master the act.
First, you should start by watching as many videos as you can find on YouTube, just to get a basic idea of how things work. Once you are conversant with that, then it is time to buy the equipment and start actual practice. If you're a house owner, start by pressure washing surfaces around your home like the driveway, siding of the house, decks, porch and so on.
Perhaps you're not a house owner, you can take permission from the house owner, specifically explaining that there may be potential damage to the property while offering a free pressure wash if all goes well.
You could also ask your neighbors and friends who own houses for a chance to practice, if you're turned down, you can keep trying and eventually get an opportunity.
See Also: How to Start Amazon Dropshipping Business
What Licenses Are Required to Register and Start a Pressure Washing Business?
You would need licenses to register and operate a pressure washing business depending on the area you are starting your business; you may need a license from a regulatory board before you can practice pressure washing legally. If you are in a state where such licenses are needed, it's important to find out and get these licenses before opening a pressure washing business.
There may also be specific regulations imposed on pressure washing chemicals by the state like keeping them out of public waterways because these chemicals pose a public health risk.
A separate local license from a local wastewater plant agency or a similar agency may also be needed depending on the regulations of that specific country, state or city.
These regulations are subject to change so do well to check up on them and always be up to date. For more information about licensing restrictions, you should visit your local governing authority.
How Much Profit Can I Make from Pressure Washing Business?
The profit that can be gotten from the pressure washing business depends on different factors which include: the area or region you work, the amount of cleaning you intend to do, the tools, equipment, and materials you plan to buy to start the business, insurance for your business and the transport of materials from your business location to your client's house.
On average, professional pressure washers in some regions earn up from $40 to $60 per hour, some up to $100 per hour if they also perform environmental services.
See Also: How to Make Money on Airbnb Without Owning Property
What are the Materials Needed to Start a Pressure Washing Business?
These are the tools that should be readily available before you can kick off your pressure washing business officially, they include:
1. Van/Truck
Trucks will be very useful in transporting your equipment over the distance between your location and your clients'. You can choose to buy a closed or open van/truck but you should use a closed truck to protect your equipment from external factors.
You can also borrow a truck if you can't afford to buy it at the moment but you should get yours as soon as possible.
2. High Power Washer
When buying washers, go for those with high power output, though they will cost more, they usually clean better and faster. You could also choose to borrow but eventually, you will need to get yours.
3. Tips
You will need to buy tips with different angles for your hoses, tips with angles at 0°, 15°, 25°, 40°, and a chemical tip is all you need.
4. Hoses
Hoses are used as a medium through which the spray flows from the washer out unto the surface. Depending on the surface you are going to wash, you will need high-pressure and low-pressure hoses.
5. Nozzles
You will need to buy a sprayer nozzle and a turbo nozzle. Turbo nozzles are used on hard surfaces.
6. Water Inlets
These are the hoses that connect the pressure washer to a water source. The hoses should have a filter to prevent debris from entering the water.
7. Sewer Jetters
These are used to flush out sewer and sewage systems. Be sure to get powerful washers that can exert a very high pressure and clear off debris, corrosion and residue easily.
8. Dual Lance
This is used to switch between two nozzles using its rollover valve, you should get the one that had a knob that lets you adjust the pressure of the spray.
9. Telescoping Extension Wands
These wands let you reach surfaces at a greater height and also gives a wider coverage of surfaces. If they seem too heavy, you can also get a support belt to manage the weight.
10. Generators
Generators are needed to create the high pressure needed in pressure washing but if you purchased an all-in-one engine then you don't need to purchase a generator.
11. Gas Engine or Electric Motor
These motors or engines can be used to heat the water and also generate pressure. It's better to go for a gas-powered engine because it's more durable than the electric-powered one and it can run anywhere, anytime unlike the electric-powered engine for which you need to source a power outlet.
Go for established and reliable brands like Honda.
12. Chemicals and Soaps
Different chemicals and soaps will be needed for different surfaces so be sure to get a wide variety of soaps and chemicals so you're never at a loss when washing.
13. Reels
Reels are needed to roll up your hose and store well. It prevents tangling which can impede an urgent job.
14. Hydrostatic Line Testers
These are used to check for any leakage on your hoses and also the integrity of the hoses. They should be used before starting a job.
It's important to follow the manufactures instructions and guides for the tool so they can perform their duties effectively and last a long time.
Also, make sure to constantly maintain these equipment's regularly so they can perform their functions for as long as possible and always have spares of small equipment on the ground so you are never left stranded on a job.
See Also: How to Start an Ecommerce Business from Home
How Much Does it Cost to Start a Pressure Washing Business?
You need various things to start up your pressure washing business such as a van, pressure washers, business set-up location, advertising, and other equipment.
1. Van
A van is needed to move both you, your equipment, and other personnel from your business location to the location of your client's house. Depending on whether you want to buy a new van or a fairly used van, the cost of the van will vary.
A new van costs from about $20,000 to $40,000, while a fairly used van usually costs below $20,000. Printing a business name or logo on the side will attract an extra cost of about $550.
2. Pressure Washers
This is the most important equipment needed to start your pressure washing business. On average, low-end commercial pressure washers' costs about $1000 while high-end commercial pressure washers start at about $6000.
3. Business Set up
Business set-up involves various things like paying a filing fee, registering the business officially with the government, also getting insurance for your business, finding land, building and paying rent, and many other activities.
All of these will cost $1000 to $3000.
4. Advertising
Advertising is important to promote your business, there are various mediums you can utilize to promote your business through advertising. Words may not be very efficient as you have to get jobs first before you can promote your business through your words.
You can make fliers and posters, create television, radio, or podcast commercial, rent or buy ad space online on a website or any social media platform.
On average, advertisements will cost from as low as $100 to as high as $15,000 depending on the services or mediums you employ to promote your business.
See Also: How to Monetize Your Blog From Day One (Make $10k Monthly)
Other Equipment Needed for Pressure Washing Business
Besides the main pressure washer, you will need to buy other items to get your pressure washing business up and running. Items like nozzles, hoses, chemicals, cleaners, and other items will be needed.
The cost of this equipment will depend on the quality of the equipment you want to buy and how much you want to buy and keep for later. On average, it will cost from $200 to $5000 to purchase all this extra equipment.
How do I get Customers for my Pressure Washing Business?
Advertisements play a very important role in creating brand awareness and getting new clients. If your business is located in an area where there are only a few pressure washing businesses functioning then it won't be hard to gain ground as long as you offer quality services but if your business is based in an area with lots of pressure washing businesses already functioning then you need to single your business out as the best.
Take every job very seriously and try to win the hearts of every client, those clients will then spread the word of your business, and it is all uphill from there.
You could also choose to hire a marketing agency to take care of marketing your business which is best but if you're short on cash then you'll have to do it yourself.
You could employ the use of google ads services or different social media platforms to promote your services.
Lastly, apart from a general liability certificate, you'll need before you can carry out a commercial job, you also need put other insurance options in place.
Even if you only offer mobile washing services which do not require a general liability certificate, insurance is still a good idea because any damage caused during pressure washing, irrespective of who caused it, always falls to the owner of the pressure washing business.
Some clients may choose to sue your business for damages and having an insurance to fall back on will be a relief in such times.
Conclusion
A pressure washing business is one of the best businesses to start with limited capital. Starting a pressure washing business can be lucrative just as every other business.
With the investment and patience, you can grow it into a six figure business. We hope that these insights on how to start a pressure washing business helps you get started.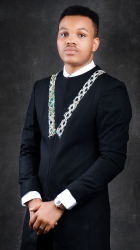 Latest posts by Harrison Acha
(see all)