Over the past few years, the business world has undergone immense changes. Thousands of companies have adapted to these changing times and developed ecommerce businesses to make up for it.
Subsequentially, the ecommerce business is booming. Research indicates that from 2014, the global retail ecommerce sale went up from $1.4 billion to $4.1 billion in 2020.
Though the future of ecommerce may be exceedingly bright, starting a business requires hard work and calculated steps and decisions.
To help make those decisions, we have compiled a comprehensive guide to start an ecommerce business of your own with little or no capital.
Continue reading to learn more!
How to Start an Ecommerce Business from Home in 7 Incredible Steps
Step 1: Research a Business Model
The first step to any process is to be knowledgeable about it. Don't step into an ecommerce marketplace obliviously without doing your research.
Starting an ecommerce business is an investment, so you should treat it accordingly.
For you to operate your ecommerce business, there is a bunch of business structures. Just one model can't work for everyone.
Structures such as service-based businesses, software, digital product sales, and physical products are just a few examples of endless possibilities.
Deciding on one model isn't too complex, but it does impact your business structure. Most models usually work exclusively for your business. For example, if you want a profit without investing deeply from the start, dropshipping or print-on-demand might work for you.
Otherwise, wholesaling or a retail model works if you want a more upfront investment. Similarly, if you have an idea in mind for your business, we recommend researching different models and choosing one yourself.
See Also: How to Start a Small Business From Home (Low Cost)
Step 2: Choosing Your Ecommerce Niche
Though ecommerce businesses don't necessarily need you to stick to one product, ideally, you don't want your business filled with hundreds of products and dozens of categories.
Unless you have a sizeable budget, you can't be the next Amazon.
Instead, you should specify your niche and run a specific and profitable ecommerce store accordingly.
Choosing your niche is one of the most crucial steps to starting an online business. You can start the process by identifying successful companies already present in the industry. Ideally, when choosing a niche, you should check which area is competitive.
An absence of competition would consequentially indicate the lack of a market.
When you are picking a niche, don't choose a market that is too crowded. But, at the same time, you need to find something that allows a stable flow of traffic while not being too competitive.
If you are having trouble picking a niche, we recommend researching further on what you want to do. Just remember that the more specific you are, the less competition and higher traffic you are likely to face.
Choosing an ecommerce niche also has the advantage of tapping into related niches. Don't think that just because you specified your interest that you have to stick to one market.
You can always look into themes related to what you do, but not identical. Then work together with business owners to cross-promote, become (or obtain) an affiliate, and grow your customer base.
See Also: 21 Bad Business Habits You Should Avoid
Step 3: Validate Your Chosen Target Market and Product Ideas
Since you have decided on a niche and business model, you may want to start looking for the products you want to sell. However, don't do this just yet.
Before you think about product ideas, you have to think about personas. You can't expect anyone to buy a product when you don't know what you are selling!
You would need to get a good sense of what a consistent brand image represents. If you want to embark on this journey, you should have a good idea of what you constitute. Accordingly, then work towards portraying yourself as such.
After knowing this, you can then research how many people you can target and how many are interested in your product.
Fortunately for you, Facebook offers an exceedingly convenient way to find your target audience online. Many entrepreneurs use its features to get an idea of how many people make up their target audience.
It calculates an estimated target audience for your brand and chooses accordingly if your business is sustainable.
As a general notion, you should set limits by suggesting that a niche with a target audience of only 100,000 people would not be sustainable.
See Also: How to Start Amazon Dropshipping Business
Step 4: Register Your Business and Brand
Finally, with research out of the way, you can take the first steps towards finalizing your business. When registering a brand, we emphasize an image that connects to your persona.
To stand out in the industry, you have to be unique and different from everyone else. Resultingly, there's no use in copying the brand image of another company.
Another word of advice is to know your audience. For example, if you are selling products to businesswomen interested in a sustainable lifestyle, you should avoid overly feminine colors as they can come off as less assertive by societal norms.
Once you have decided on your brand persona, you can go about registering your business. Understand that there are quite a few legal protections and tax benefits to a registered ecommerce business, so you shouldn't skip it.
After registration, you can then start picking names for your store. You should keep in mind that your site and the legal title of your business don't have to be identical. Just make sure that the name is something alluring and short.
You want to grab your audiences' attention with a catchy name while ensuring that you keep their attention.
A part of registering your business also includes procuring your business license. If you aren't familiar with this process, we suggest contacting the Small Business Association before you get started.
Take advice actively from mentors as well; their advice can be priceless.
See Also: 9 Best Payroll Software for Small Businesses
Step 5: Setting Up Your Business
For this step, we recommend taking advantage of the fact your business is online. Start learning the basics of search engine optimization (SEO). Don't just jump straight into making a site. Properly structure your site for Google and other search engines.
Efficient use of SEO almost guarantees your business would come up on the first page of search engines.
After understanding how to take advantage of search engines to increase sales, you can start working on the content. Make use of keywords while attempting to build high-converting product pages.
You can do this by writing captivating product descriptions, shooting beautiful product photography, choosing your ecommerce color palette, and more.
You can choose which sale channel(s) you'd want to use. As a recommendation, we suggest Etsy and Shopify. There are renowned names in the ecommerce industry and often work best for small-scale startup businesses.
Similarly, eBay would also work for reselling wholesale products and helping find new customers.
No matter which you choose, we recommend not sticking to only one channel. The more channels you have, the more reach you have. As an added advantage, most of these channels don't cost anything to use and are easy to set up.
However, choosing the right ecommerce software involves a process of considering multiple actions. You'd have to consider things such as rate of loading, agreement with different payment gateways, affinity with your business structure, your web developer abilities, SEO-friendly aspects, and more.
Hence, it's a thorough process that requires a lot of thought. Consequentially, you should do your research and choose accordingly.
See Also: Top 15 Cold Calling Tips for Businesses That Works Magic
Step 6: Attracting Customers
With your business already established, you only need to work towards making it blossom. Building a site doesn't guarantee you'd get anyone to come. Due to this, advertising plays a crucial role in developing an ecommerce business.
As stated earlier, one of the most efficient ways you can bring traffic to your site is through using search engine optimization. Though keyword-stuffing is generally frowned upon nowadays, you should still try to keep keywords in mind for each page of your site.
Similarly, you can drive traffic to your site in various ways. The best ecommerce sites invest heavily in marketing. However, if you don't have the funds to do that, you have to work hard to get your business noticed.
We suggest subscribing to marketing newsletters or listening to digital marketing podcasts to get a better perspective on marketing.
Other than that, you have to understand there are various marketing strategies. Marketing in sponsored content, social media, and pay-per-click ads are all respectively effective. However, keep in mind that driving traffic isn't all you have to do.
Ideally, your goal is to sell products, not drive traffic. So, to sell products, you have to think beyond your site and look towards expansion while considering your marketing budget.
Fortunately, there are various ways you can have an effective marketing strategy while remaining under budget.
Creating an email list, placing an opt-in freebie on your website, launching a social media campaign, or hosting a giveaway, are some of the many examples of effective marketing.
Step 7: Analyze and Adapt
Once everything is set up and functioning, the only step left is to improve. For a business to truly last, it must undergo constant maintenance. Due to this, you must constantly look at how and where your traffic flows.
Check whether product pages are attracted to your persona and whether you are losing potential customers. Accordingly, you can then fix the leaks in your sales funnel by carefully optimizing each page and taking a closer look at your product listings.
You can also use Google analytics to help with this process.
Other ways to evolve your business include partner and affiliate marketing. With a growing business, there would always be an increase in funds. Consequentially, it is crucial to remember to always invest back into your business.
Go for larger marketing schemes, more variety of products, and look for various ways to increase efficiency. You can try offering bloggers related to your niche a free sample in exchange for reviews. Ultimately, gather further influence and never stop trying to grow.
If you are selling products on Amazon or similar sites, you can also hope to gain consumer respect and confidence through user reviews. At the beginning of your business, reach out to customers for honest reviews.
Hence, if your service deserves respect, you can use this to gain a steady following.
Most importantly, if you want a successful startup business, you should be honest and kind. The main reason people resort to home businesses is because of affordable prices and a level of personalization. Therefore, try your best to maintain their respect.
See Also: 21 Best Side Hustle Ideas to Make an Extra $10,000 a Month
Conclusion
Starting an ecommerce business from home is one of the online businesses that will allow you to have time for yourself and your family while you make money online.
As with every other business, it takes time, effort and financial commitment to grow any business.
However, following these steps will have listed on how to start an ecommerce from home will help you get started.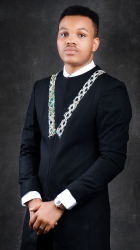 Latest posts by Harrison Acha
(see all)