A lot of individuals are looking for a quick and easy method to start an eCommerce business, selling on Amazon but don't want to spend a lot of time or money. Dropshipping on Amazon is the answer.
However, you must understand the business before starting to avoid bans and losses.
If you have made previous research and are here now, you have understood like most experts have that dropshipping is the best way to start an ecommerce business without investing a lot of capital.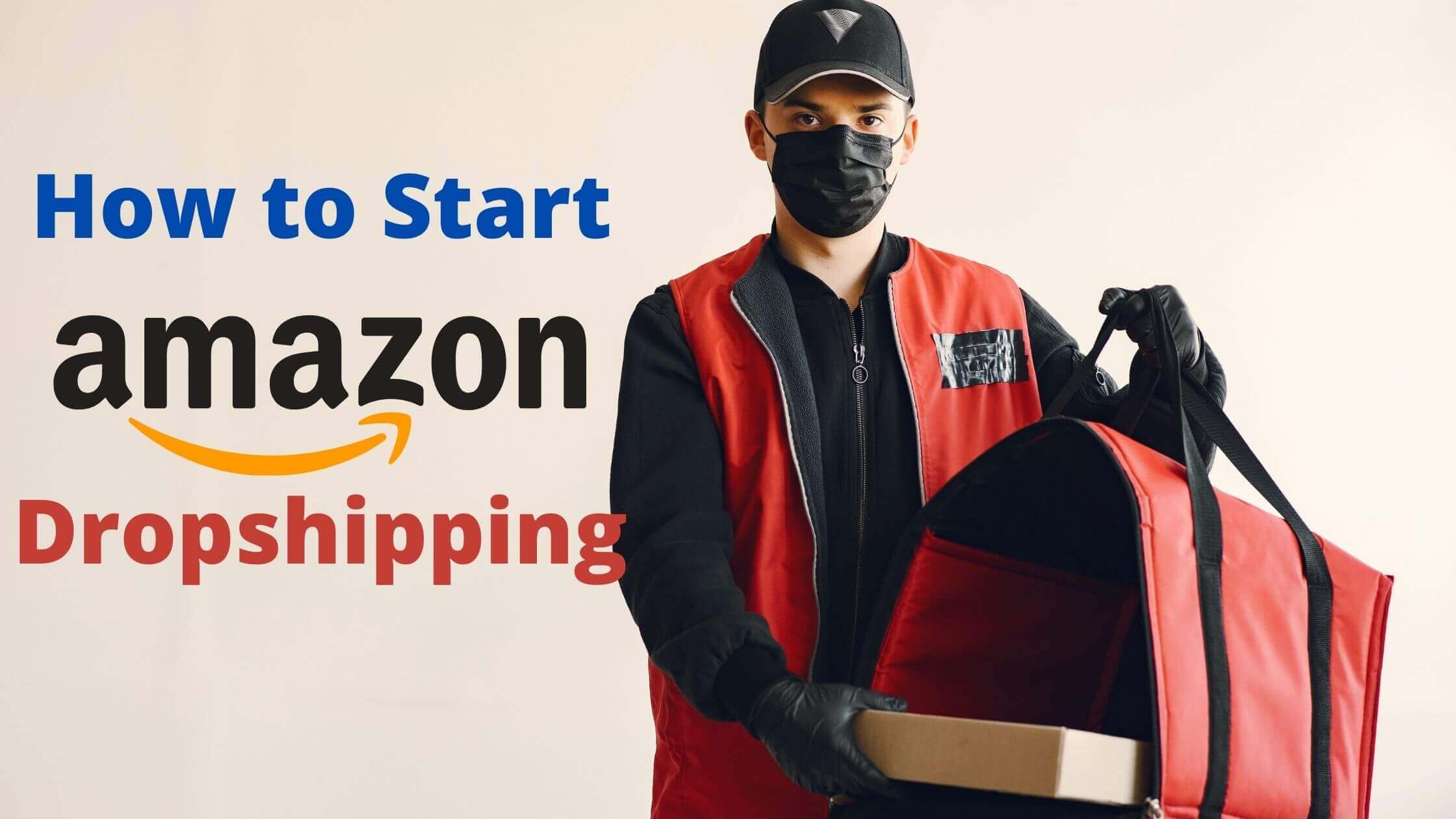 This article will be a guide on how to start an Amazon dropshipping business from the comfort of your home.
Without much ado, let's take a deeper dive into how to get started.
Amazon Dropshipping Business: What You Should Know
You must understand the policies that guide dropshipping on Amazon. If you indulge Amazon without knowing these policies you could be breaking the rules and will definitely get penalized.
Your account could be banned, and you really do not want that, for your dropshipping business.
The following guidelines are needful if you must dropship with Amazon:
Materials such as packing paper, invoices, etc should identify you as the vendor. This is something you should not make a mistake with. Your supplier should not be mentioned for any reason

Another helpful guideline is you must understand that you are responsible for accepting returns and processing them if any.

You must follow all of Amazon's Terms of Service, according to the seller agreement.

Do not — and I emphasize this — do not order items from another online shop and have them shipped to your consumer. This is a major no-no for Amazon, and you'll be suspended as a result.
See Also: How to Make Money on Airbnb Without Owning Property
What is not Allowed on Amazon Dropshipping
Let's say you want to sell a kettle on Amazon. The goods are purchased by a consumer, which you purchase from Walmart.com, and then you add the Amazon buyer's shipping information.
The Amazon client receives a shipment with Walmart descriptors. THIS IS NOT ALLOWED!
Customers will be perplexed and irritated if they receive a shipment from Walmart after placing an order with Amazon.
You can also engage in retail arbitrage, which entails purchasing an item from a different store, such as Walmart, and reselling it on Amazon — as long as the packing slip or packaging bears no reference to Walmart.
How Exactly Does Amazon Dropshipping Work?
Dropshipping is a profit-maximizing ecommerce strategy in which a seller fulfils orders for a manufacturer, supplier, or distributor.
 When a customer buys something, the seller uses their supplier to finish the transaction.
Dropshippers frequently rebrand the products they sell as their own, and the end-user has no idea that the goods came directly from the manufacturer.
On ecommerce platforms like Amazon, eBay, and Shopify, this is standard procedure.
While this may appear to be a complex subject, we've broken it down for you so you can better understand how it works and how you can start dropshipping.
See Also: 21 Best Side Hustle Ideas to Make an Extra $10,000 Monthly
How to Start Amazon Dropshipping Business
Step 1: Properly set up an Amazon Seller Account
The fundamental truth is you definitely will need an account to sell on Amazon. Go to sellercentral.amazon.com to purchase one.
Two options will be given to you, to choose from. It totally depends on the number of products you plan to sell.
The main distinction between individual and professional Amazon seller programs is the expected sales volume.
Individual Amazon seller plans are typically for sellers who expect to sell 40 units (or fewer) each month, and professional Amazon seller plans are for sellers who expect to sell more than 40 units per month.
Step 2: Source for a Product that is in High Demand but Low Competition
You will need to find products that are in high demand but currently having a low competition rating. 
Find high demand with low competition rating by:
i. Checking out Aliexpress for products that are selling successfully
AliExpress is a Chinese-based worldwide e-commerce marketplace. In reality, AliExpress (or its Chinese rival Alibaba) is used to source the majority of Amazon's US items.
As a result, if a product is popular on AliExpress, there's a good possibility it'll be popular on Amazon as well.
How can you locate AliExpress's most popular products?
The procedure is simple.
This will arrange the product listings from most ordered to least ordered in descending order.
The above exercise will assist you in generating a list of high-demand items.
However, demand alone is insufficient. We, too, desire a low level of competitiveness. Isn't that so?
After you've narrowed down your product list, look at the competitors in Amazon's marketplace.
Begin by searching Amazon for the names of the shortlisted items.
How many precise matches do you get? Many?. The product is then competitive.
If there are few accurate outcomes, the product has little competition! 
ii. Using Jungle Scout
JungleScout is an Amazon product research tool and the best tool out there that lets you identify high-demand and low-competition products in seconds.
It's a popular Amazon research tool that has been utilized by tens of thousands of sellers all over the world.
You can accomplish the following using JungleScout:
Look for product ideas.

Keep an eye on your competition.

Create a product database and sort and filter it for analysis.

Examine the Amazon search terms that customers use to find items.
The best part is that this JungleScout comes with a Chrome addon. By clicking a button on the top of your Chrome browser, you may examine an existing Amazon product.
Tools like JungleScout make finding amazing goods to sell a lot easier. With a few clicks, you'll have your dream product!
They now support vendors from the United States, Canada, Mexico, the United Kingdom, Spain, India, France, Italy, and Germany.
See Also: 21 Highest Paying Affiliate Marketing Programs for Beginners and Experts
Step 3: Make an Amazon Page for your Product.
You'll need to establish an Amazon product listing after you have a product concept and a supplier to deliver it.
Navigate to Inventory

Click on the Add a product from your Seller Central account.
Click on the "Create a new product listing" when the Add a Product page appears.
You have to select a product category first.
After that, you'll need to fill out the details for the listing.
Remember to factor in Amazon's costs when deciding on pricing for your dropshipped product.
Professional sellers are usually charged about 8-15% referral fees. This actually depends on the category of the product to be dropshipped.
Most times, individual sellers are charged about $1 per sale.
On the Selling on Amazon charge schedule, you may discover more about Amazon's fees per category.
Finally, after you're ready, you may post your listing and begin selling your items.
See Also: How to Start an Ecommerce Business from Home
Other Opportunities on Amazon Besides Dropshipping
Dropshipping is only one of many ways to start an Amazon business. Wholesaling and private label are two more popular and perhaps more lucrative methods of selling items on Amazon.
Private label is a technique of making your items to sell on Amazon while wholesaling is when you buy things in bulk from a supplier to resell to another retailer or distribute as a retailer yourself.
However, dropshipping on Amazon has a lot of benefits over wholesaling and private labelling.
See Also: 9 Best Inventory Management Software for Businesses
What are the Advantages of Dropshipping on Amazon?
1. Startup Costs are Low
When it comes to dropshipping, you really do not need to own the product. In dropshipping the customers pay and you purchase the requested goods for the customers, having your share of the profit.
The Supplier would then ship the purchased items or goods to your buyer.
2. Minimum Setup Time Required
Without an inventory, you can quickly dropship on Amazon, and this is one of the major advantages of dropshipping on Amazon. You do not have to be on the sidelines awaiting goods to be produced, etc. 
All you need is a worthy sale price you can manoeuver to maximize profit. Easy!
3. It is Easy to Automate Dropshipping on Amazon
There are several applications and plugins available online that allow you to fully automate Amazon dropshipping.
As a result, your dropshipping business may be (nearly) hands-off.
See. Also: 21 Bad Business Habits You Should Avoid
What are the Disadvantages of Dropshipping on Amazon?
1. Competition to Sell
Usually dropshipping on Amazon sees a lot of unhealthy competition. You see sellers who dropship the same products with little or no profit attached just to make the sale.
This results in having very low prices attached to products and this does not profit the business in any way.
2. Slow Delivery
You have to endure the delivery schedule and timeframe, these goods are usually shipped from outside the united states. They are usually shipped from the manufacturers, your clients would have to wait, and sometimes waiting is not very professional.
So your client or customer could wait as much as a month or a few weeks, and might likely not patronize next time due to this slow delivery factor.
Conclusion
Amazon dropshipping has provided opportunities for anyone to make money online easily either full-time or sidehustle. You can make 6 figures on Amazon dropshipping following the steps highlighted above.
As with every other business, it takes time to build a business. With patience and consistency, you will become a pro and earn more on Amazon.
With the steps on how to start Amazon dropshipping business, you can become an Amazon dropshipper today.
Also Read: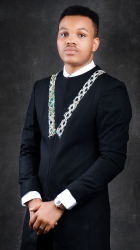 Latest posts by Harrison Acha
(see all)