If you no longer have a need for Instacart, you can easily delete or cancel your account following some simple multiple methods in this article.
Instacart is a popular online service that allows customers to order groceries and have them delivered to their door.
It allows its users to stop their subscriptions at any time. No minimum term.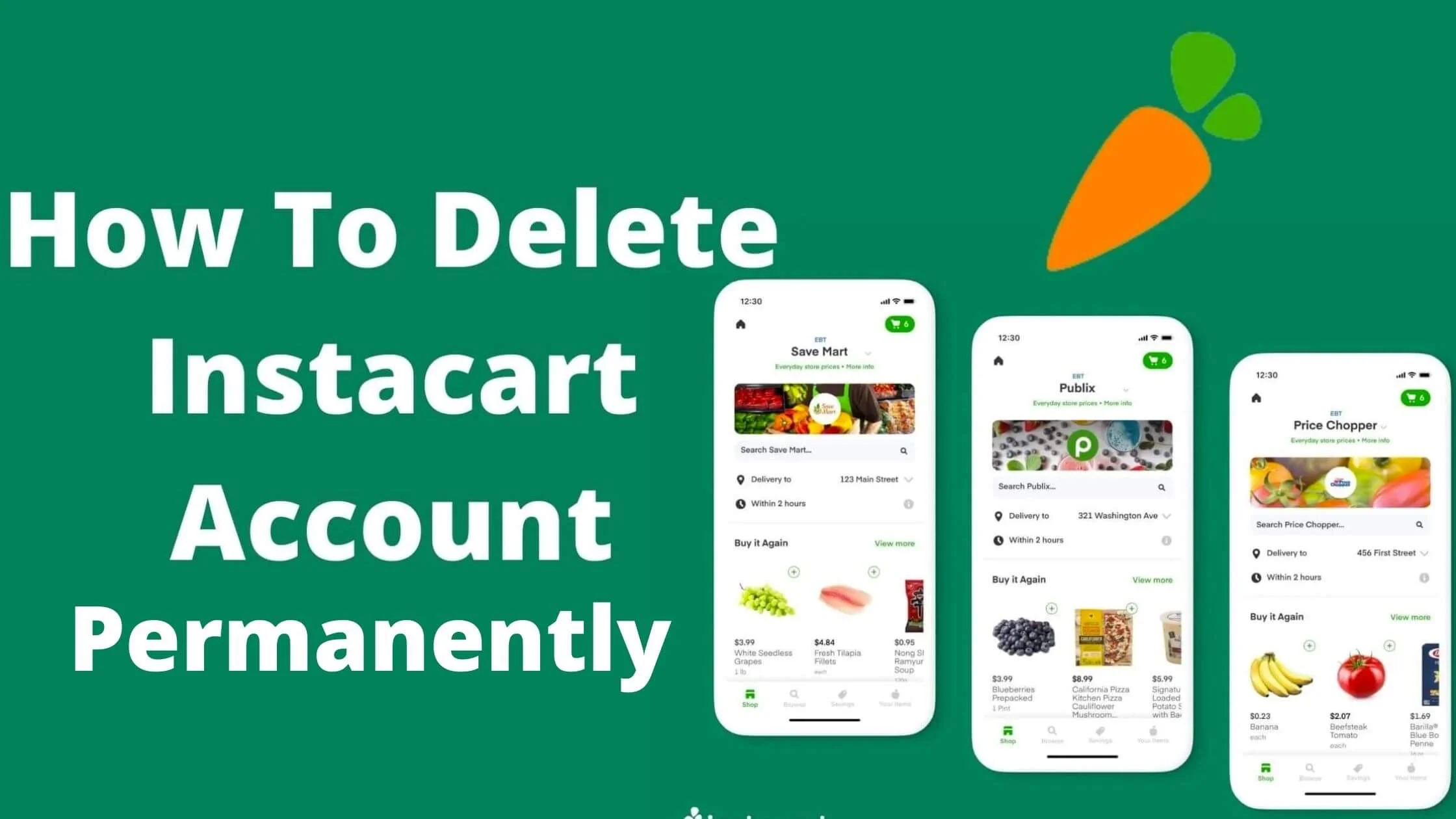 In the case of Instacart, users are able to manage their order history, pay for items, and access the web-based shopping cart through the company's website.
Deleting a service on Instacart is fairly straightforward. There are a few different ways to go about it, though.
So, without any further ado, let's get started.
How to Cancel or Delete Instacart Account Permanently
There are multiple ways to delete an Instacart shopper account. There detailed below:
How to Cancel or Delete Instacart Account via the Instacart Website
You have the option to cancel your Instacart subscription anytime. However, you may choose to keep your Instacart account if you haven't signed up for Instacart express.
This does not attract any charges, except you order items.
To delete your Instacart account using the website, follow these steps:
Launch your web browser and navigate to the Instacart Help Center site.


Proceed to log in to your Instacart account at the Contact Us page.
Next, scroll down and tap on My Account.
Tap on I still need help.
Then, tap on the Chat with us button. A customer care representative will join you on the chat and help you to close your Instacart account permanently.
Note: As part of the verification process, you will be required to provide the customer agent with your account details such as account name, email address and phone number linked to the account.
It takes about 72 hours for the account deletion to be completed. You will be notified via email and you will get a refund in your connected bank account.
How to Cancel or Delete an Instacart Account Using the App or a Phone Call
If you decide to change your mind about your membership with Instacart, call Instacart's customer service number at 1-888-246-7822.
To do so, you can provide them with your full name, and email address, and have to confirm the mobile number linked with your account.
You'll get the confirmation for the subscription cancellation at the end of your billing cycle via SMS once the details are verified.
Here's how to delete your Instacart account using the app:
Sign in to your Instacart app on your smartphone.
Click on the three horizontal line bars at the upper left corner of your screen.
Next, click on Instacart Express.
Scroll down and find the Cancel Membership, then click on it.
A confirmation notification will appear, click on Continue to cancel.
That's all! Your Instacart account will be deleted.
How to Cancel or Delete an Instacart Account via Email
If you don't want to use any of the above methods to cancel your Instacart account, you can also want to use the email option.
You can email the company with your account details requesting that they delete your account from their data base.
Once your information is verified, they will have your Instacart account deleted.
Below are the steps to follow:
Launch your registered email provider.
Enter your details in the body and use [email protected] in the recipient field.
Next, enter Customer Support: Request To Delete My Account as the subject. This will enable the request to be sent to the appropriate department.
Note:  When typing your request in the body of the email, be clear with your request and provide relevant and accurate information linked to your account.
This will help the team concerned expedite your request.
Make it as concise as possible. For instance: Kindly cancel my Instacart account from your database. Thank you.
It usually takes about 72 hours to have your account deleted. Once it has been completed, you will get an email notifying you of your account deletion.
How to Cancel an Instacart Order as a Customer
Instacart provides shoppers with the ability to use an app to find and purchase items for home delivery.
It also offers the option to cancel orders before the order has been placed.
The Instacart app allows you to purchase your groceries, have them delivered and even pick them up from stores.
Instacart is convenient for people who don't have time to go grocery shopping, and it also provides more control over delivery options.
To cancel your Instacart order from the desktop, follow the steps below:
Navigate to the Instacart site on your web browser and sign in to your account.
Tap on Your Orders.
Proceed to View Order Details and find the order that you want to cancel.
Next, tap on Cancel Order.
Verify the cancellation and your order will be cancelled.
Instacart is a flexible service for ordering groceries online. The service is also convenient since you can manage your orders and delivery on a mobile app.
Here are the steps to follow to cancel your Instacart order from the app:
Launch your Instacart app on your smartphone and sign in to your account.
Next, click on My Orders.
Choose the order that you want to cancel.
Proceed to confirm order cancellation.
That's all! Your order is cancelled.
Note: Canceling the subscription will not entitle you to a refund immediately. You should receive a notification from the app or via SMS about the cancellation confirmation and the initiation of the refund.
Important Tips
You can cancel an order even if the delivery process is in progress. In this case, Instacart will charge you a cancellation fee and you'll receive the balance as a refund in your account. Instacart doesn't allow you to cancel orders that aren't completed.
When the delivery process is in progress, you have to call Instacart customer service to ask for order cancellation. You will be required to give the details of your order and final confirmation.
If you can't see the "Cancel" button on a website or mobile app, there's a good chance your order is already being processed. In this case, you will be required to contact a customer support representative to cancel your order.
You can cancel your Instacart Express trial by logging in and opting out of the service. But if you're still using it on the 15th day, Instacart will convert your free trial to a paid membership and charge you for the annual subscription.
The subscription fee will be deducted from your linked bank account or credit card. You may also be charged a fee of up to $15.
Conclusion
Instacart is a popular app that allows you to order groceries from local grocery stores operating in the US and Canada. In fact, there are over 50,000 customers who are using the service.
In addition to being able to log in with an existing account, you can now also start using the app for a limited period of time and then cancel it.
I hope that this guide helps you to delete or cancle your Instacart account as well as cancel your orders on the platform.
Also Read: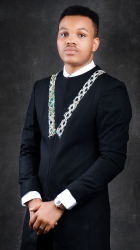 Latest posts by Harrison Acha
(see all)