When most people think of how to start an Airbnb business, they usually assume a few things.
One, they think they require huge capital to get started, and two, they assume that they must have a property to make money with Airbnb.
However, this is not the case, especially with the recent developments in the real estate industry.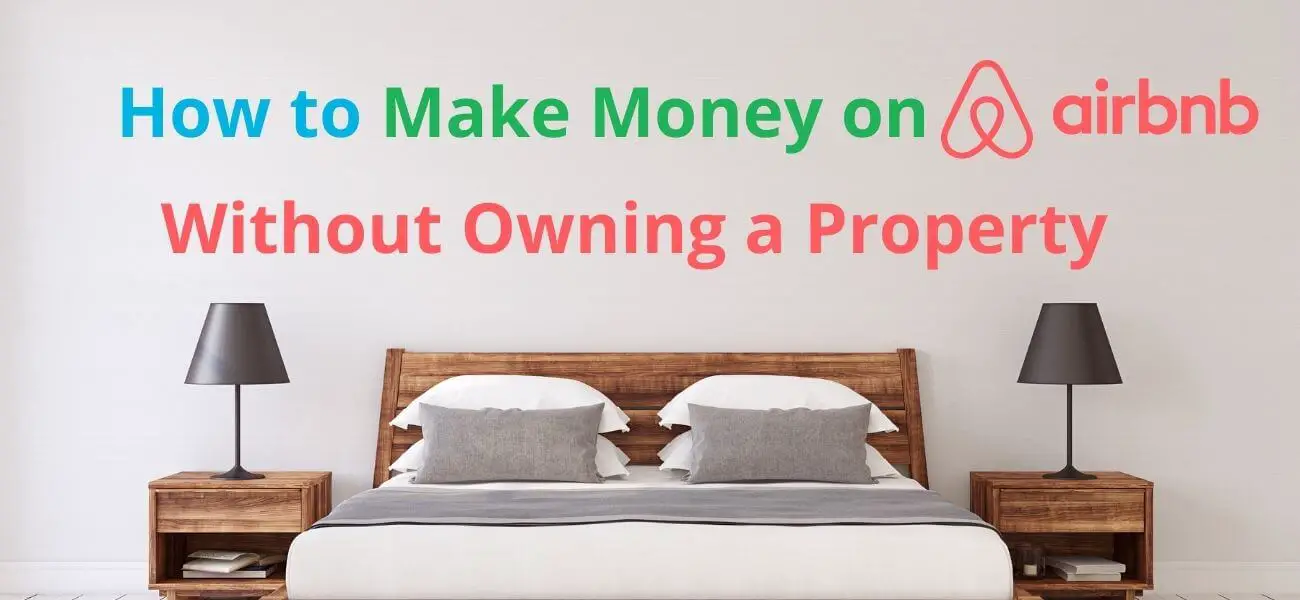 You can become financially independent on Airbnb without owning a property.
Airbnb is popularly known for providing cheap alternatives to accommodation and lodging. However, it goes beyond that.
With virtually everything transitioning online, the real estate industry has provided more opportunities for people to generate passive income.
Airbnb has become a lucrative passive income source.
House-sharing app has become so popular than ever. It is so popular that it has turned out to be a disruptor of short-term accommodations today.
Airbnb has made the game more fun – not only in the real estate industry but also as a source of income.
Thinking of starting your own Airbnb? This post will become a guide for you on how to start an Airbnb business without owning a property.
What Exactly is Airbnb?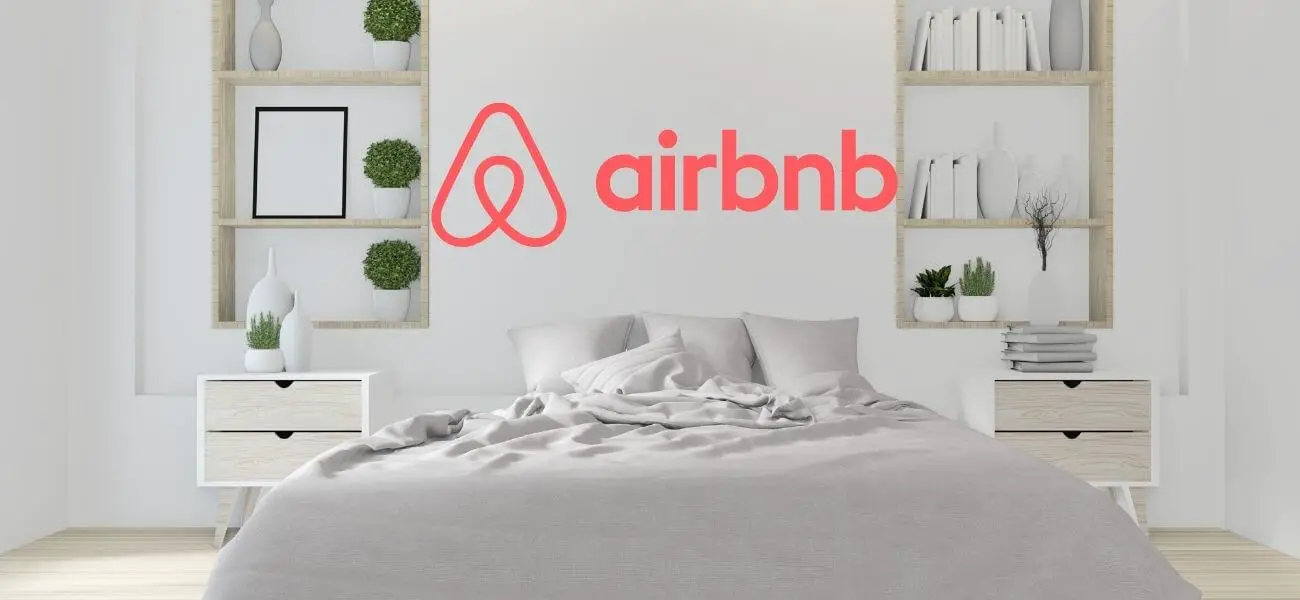 Airbnb was founded by three great personalities, Brian Chesky, Nathan Blecharczyk, and Joe Gebbia, in San Francisco, USA.
It is an online marketplace popular known for providing alternative lodging and accommodation services.
They started out in 2008 when the two founders initially named it Air Bed and Breakfast where they rented out their mattresses to settle their rent.
They profited from this idea and decided to build a business around it.
That business is what is known today as Airbnb. Airbnb is a fast-growing business that has more than 7 million listings in over 191 countries globally.
See Also: Top 15 Proven Real Estate Marketing Ideas
How Does Airbnb Rental

Property

Work?
Airbnb has positioned itself as a solution for not just rentals but also providers worldwide.
Besides serving as cheap accommodation for rentals, it also offers homeowners the opportunity to make money on the side.
Since its launch as a house-sharing website, Airbnb has helped property owners to rent their apartments for extra income.
As their authority in the real estate industry rosed, purchasing vacation rental properties rose to popularity as well.
Vacation rental properties are alternative hotels. They include apartments, villas, beach houses, log cabins, cottages and any livable space you can think of.
Today, people are seeking vacation rentals as means of passive income. With Airbnb, property owners can easily list their property and maximize their earnings during vacation.
Some homeowners also serve as the manager. Hence they manage their listing on Airbnb. Also, they respond to queries from prospective guests.
As a property owner who doubles as a manager, you can earn between $20,000 to $35,000 for a two-bedroom apartment.
The income from Airbnb property management is really high and you can even make a six-figure salary.
However, most property owners do not have the luxury of time to handle the inquiries on all rental requests.
Perhaps, the need to hire an expert who can manage this aspect of the business while they focus on other activities.
This concept is referred to as Airbnb arbitrage.
See Also: How to Start a Small Business From Home (Low Cost)
What is Airbnb Arbitrage
This is an investment plan that enables people to become Airbnb hosts, even without being property owners. This concept allows an investor to rent a property from the owner, list it on Airbnb, and make a profit from it.
Basically, is renting an apartment or any property and letting it out to Airbnb guests. It is highly cost-effective vacation rental management.
With Airbnb arbitrage, you don't need a huge capital to acquire property just for the Airbnb business.
Besides, your focus will be on listing and marketing the property as most of the property documentation and property work has been done.
Therefore, if you are seeking how to earn 6 figures in 6 months on Airbnb without owning properties, then Airbnb arbitrage is the way to go.
Is Airbnb Arbitrage Legal?
You might be thinking, is Airbnb arbitrage legal? The simple answer is yes.
All you have to do is reach out to the property owner and let them know your business plans with the property.
Once you get the approval, you can make money from Airbnb arbitrage.
See Also: 21 Best Side Hustle Ideas to Make an Extra $10,000 Monthly
How to Make Money on Airbnb Without Owning Property?
At this point, you understand that Airbnb Arbitrage is legal.
However, there are other ways to make money on Airbnb without owning a property. Here there the best ways for you to make money on Airbnb without becoming a host.
1. Airbnb Arbitrage
Just as earlier stated, this vacation rental strategy is one of the fastest ways to start an Airbnb business and make money from it.
Your task will be to search for properties that you know will make you profit and sign a long-term lease with the property owner.
Once you list the property, you make money from every booking. In most cases, you stand a chance to make a profit that is way above the actual rent.
This real estate investment model is also known as rent-for-rent. Anyone can profit from it without owning property as it is one of the ways to be an Airbnb host without owning property.
2. Managing Airbnb Properties
Similar to Airbnb arbitrage, you can become a listing manager and earn money.
At one point or the other, property owners may have considered having their properties listed on Airbnb. You can help them manage this listing and get paid for doing so.
Your role will be to find property owners who are interested in renting out their property. There are several real estate property platforms where you can generate leads. Some of them are Craigslist or Oodle.
All you have to reach out to the property owner for a meeting, pitch them Airbnb and encourage them to list their property in Airbnb.
You can also show them testimonials of other property owners and how much more they can make from their property.
They might raise certain concerns at first, especially those that know nothing about Airbnb. At this point, you can offer your services as a listing manager.
Property listing on Airbnb is free of cost once you sign up. However, to cover the operational cost, you are charged a 3% Airbnb host service fee.
One of the best ways to make your Airbnb listings stand out is through creative photography. You can acquire this skill by taking some free or paid online training.
The next step is to attend to queries and help guests check in hassle-free once your listing is successful.
Make sure to turn over your property after each guest to ensure a great experience and satisfaction.
As a property listing manager, you can earn 10-20% of total revenue. However, this is flexible depending on the leasing agreement you had with the property owner.
Becoming an Airbnb property listing manager is a popular and profitable side hustle that you can venture into as a work at home opportunity.
Also, if you're looking for how to start an Airbnb business without money, then managing Airbnb properties is the answer.
3. Rent Out Furnished Properties
Just as Airbnb arbitrage, these properties can be apartments, houses or hotel rooms. Perhaps, for hotel rooms, you will have to liaise with the hotel owners in getting started.
This is business strategy is cost-effective as the proposed properties to use already have amenities to support your effort. You do not need huge capital to start this business.
However, you will need to partner with property owners and sign a long-term lease agreement with them to rent Airbnb without owning property
See Also: How to Start an Ecommerce Business from Home
4. Airbnb House Sitting
Another opportunity to start an Airbnb without owning a property is house sitting. This is best for those that already have properties that can be rented out for Airbnb accommodation.
You can encourage them by sharing the benefits they stand to gain by listing their vacant room while away in Airbnb. Depending on the volume of bookings, they can earn a huge commission from it.
5. Co-Host An Established Airbnb Property
Co-hosting an established Airbnb property can also be lucrative just as an Airbnb property manager. The role involves handling tasks identical to being a consultant or concierge.
To become a co-host, reach out to the Airbnb host either via Airbnb or other rental listing platforms and book an appointment.
Once you agree to work together, the initial host will send an invitation to share their Airbnb hosting. Accept it and you will be granted full access to the manager's calendar and other information.
Having experience before now will help you get started easily.
The income generated might be lower compared to the other ways to make money on Airbnb. However, it can serve as an additional income stream.
See Also:How to Start Amazon Dropshipping Business
6. Become an Airbnb Affiliate
Affiliates are those who promote products or services that they do not own. They have an audience that trusts their judgements hence, they can influence their decisions easily.
As an Airbnb affiliate, you can endorse an Airbnb property or share your experiences on your platforms and get paid in commission for every conversion that comes through your Airbnb affiliate link.
Affiliate marketing is an indirect strategy to make money on Airbnb.
You can approach Airbnb hosts to experience their property by getting an invite at a discount. This will help you get the information you need to promote the Airbnb property online.
Airbnb affiliates get paid in commission for every booking the property receives from their recommendations. The affiliate can also have discount codes that help them easily drive bookings.
See Also: 21 Highest Paying Affiliate Marketing Programs for Beginners and Experts
7. Join the Airbnb Referral Program
One of the fastest ways to earn on Airbnb without owning a property is through the referral program.
It is more user-friendly than affiliate marketing as any Airbnb user can access the program and make money.
With the Airbnb referral program, you earn rewards when someone makes a booking from your unique link. A unique referral link is available for you once you signup for Airbnb.
You can share this referral link with your friends, family, colleagues and get paid for doing so.
Once a person signs up on Airbnb and successfully books an apartment for the first time, they receive a $55 credit and you receive a $25 credit for use in your next bookings. You can also convert the Airbnb referral credit to cash.
8. Become an Airbnb Cleaner
Airbnb cleaning is one of the jobs that hosts outsource which provides a great opportunity to make money. Cleaning an Airbnb can be time-consuming as turnover is paramount to the success of the business.
As an Airbnb cleaner, you can partner with hosts to clean the apartment before the next guest arrives.
The amount you earn varies from property to property and from host to host. However, you can set your own price, per hour, per room, per property, per month or per quarter.
In most cases, 1 bedroom apartment can earn you about $20 -$25 per hour or $30 – $50 per house, with an average of $800 per month.
You can also use Properly to check out what housekeepers in your area are earning. This platform is endorsed by Airbnb, hence you can trust them in your research for potential income.
Perhaps, with an average of 5 hours check in-checkout window, you could possibly clean up to 3 properties per day. A sure income stream and an excellent way to make money on Airbnb without owning property.
See Also: How to Start a Lifestyle Blog That Makes $100,000+ Monthly
9. Create an Airbnb Experience
With Airbnb vision of offering local experiences, they are welcoming an opportunity for anyone to become "experience hosts" Here are some of the most famous activities in Airbnb Experience:
cooking class with local chefs
a guided walking tour around the city
a pub crawl at night to all the best hotspots around town
art class on pottery and traditional art
a hiking trip in the mountains
teach people how to make amazing coffee
camping adventure in the forest
Your Airbnb guests desire to experience your city like a local. They want to visit places and see things that in the first place they never would have known.
The list of experiences is endless. Put yourself in the shoes of a tourist and you can then imagine better what their desires are.
See Also: 9 Best Payroll Software for Small Businesses
How to Start an Airbnb Business Without Owning a House FAQs
Can I start Airbnb without owning property?
You can start an Airbnb without owning a property. The Airbnb business model allows you to earn passive income without necessarily owning a house.
Conclusion
Making money on Airbnb is much easier than ever. Most people think you must own a property to make money on Airbnb, but you now acknowledge that is not true. You can create an empire on Airbnb without owning a home.
Airbnb has a great of opportunities, and it is anticipated to grow more in the next couple of years. Now is a great time for you to start investing in Airbnb property.
As revealed in this article, you don't need to break the bank to start an Airbnb business. You just need the right information and creativity in your decision-making process.  Begin to explore vacation rental, Airbnb and make money even without owning a property.
There are savvy people who are making 6-digit annually by implementing the strategies listed in this article. It is possible.
It's time to swing into action!
Recommended Books to Get You Started and Going!
=> Get: The Book on Rental Property Investing: How to Create Wealth and Passive Income Through Smart Buy & Hold Real Estate Investing
=> Get: The Book on Investing In Real Estate with No (and Low) Money Down: Creative Strategies for Investing in Real Estate Using Other People's Money
=> Get: The Book on Managing Rental Properties: A Proven System for Finding, Screening, and Managing Tenants with Fewer Headaches and Maximum Profits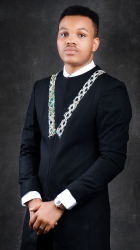 Latest posts by Harrison Acha
(see all)