Getting funds and generating revenue can be a difficult thing for a young college student especially one who does not have a profitable business and a financially buoyant home to constantly make funds available.
However, in the time and era that we are in, this should not be a thing.
As a college student, you do not have to be out of cash with the luxury of the online space at your beck and call.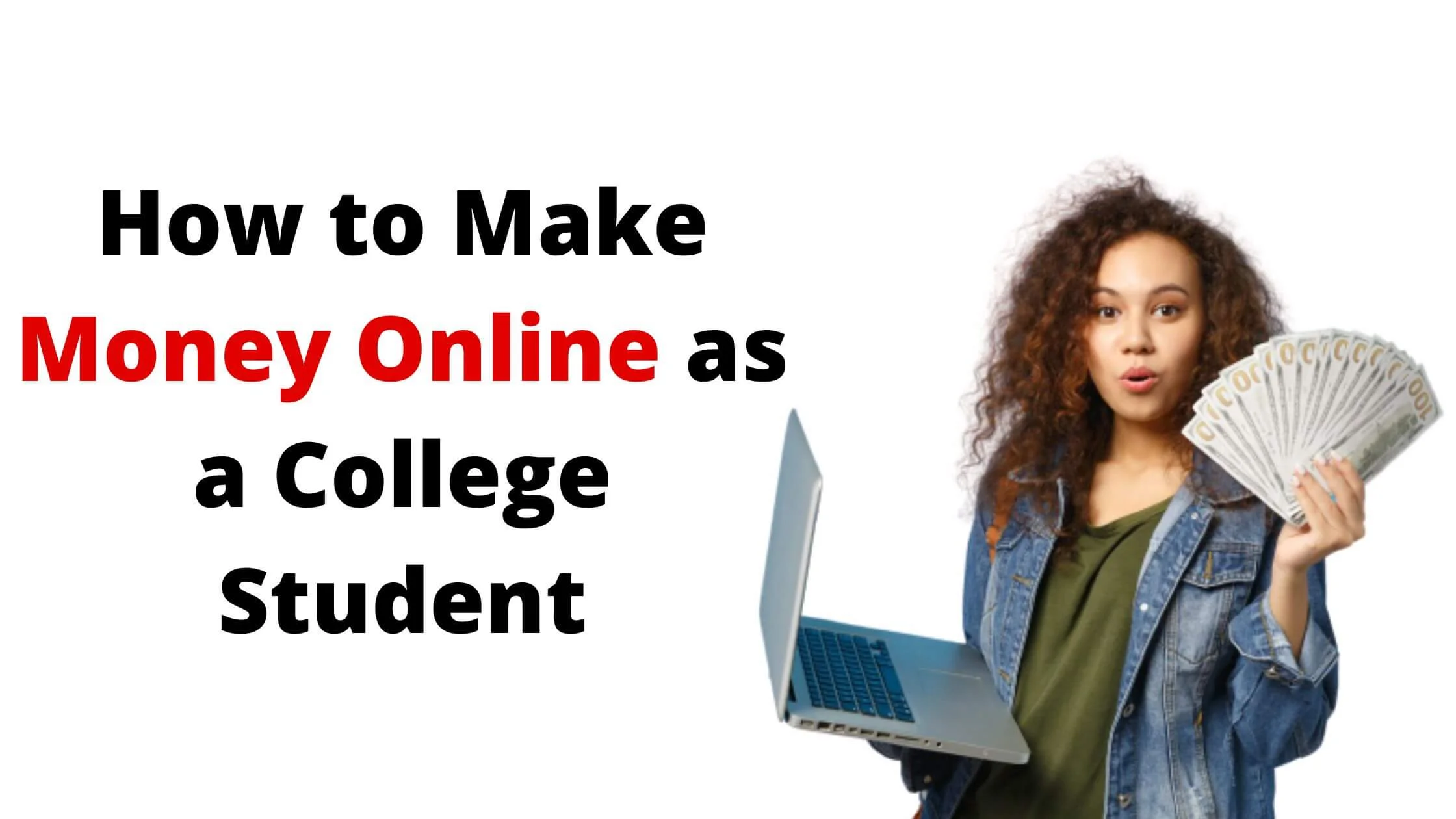 You can leverage the virtual world to make real cash and you can choose which of the vast means of generating money online will be a perfect fit for you courtesy of your school demand and schedule.
We are going to be exploring a wide range of things you can do online and get monetized.
How Can I Make Money Online as a College Student?
There are a host of legitimate things you can do online and get paid.
Some of which can be an active source of income and some can be passive depending on your schedule.
Blogging
As a student, you can own a blog. There are different platforms that allow you to own your blog and manage it as you please.
You have to decide the niche you wish to occupy and generate content in that regard.
Learning a way or two on how to generate traffic to your site will help you to start earning good money in a shorter period.
A good suggestion of a kind of blog you can operate that can be easy for you to generate content will be a blog that can serve fellow students like you.
=> Check out: How to Start a Blog That Makes $10,000+ Monthly
Freelance Writing
Are you good with the pen?
If the answer is yes, then, you can try becoming a freelance writer.
The idea behind freelancing is that you have a monopoly over your work time.
Since you do not work directly under any company or organization, you get to call the shots as to the kind of work you can do as it bests fits your schedule.
You do not have to love creative writing to become a freelance writer.
Check out the writing style you will want to take up and make sure you learn the necessary skills to better position yourself for monetization.
You can sign up for platforms that allow you to bid for writing gigs and you do not have to settle for jobs that do not sit well with you.
Freelance writing can be a very good and active means of generating funds.
Proof Reading and Editing
If as a student you are good with grammar, lexis and structuring, you do not necessarily have to go into writing but provide good editorial lenses for other people who do and get paid for it.
There are several kinds of material you can choose to either edit or proofread.
You can start with academic materials if you feel more in tune with that but do not limit yourself.
People make a good deal of money from offering editorial and proofreading services online. You can too.
Virtual Assistance
There are personal brands and organizations online that are open to employing persons to fill in the role of a virtual assistant.
You can handle the responsibilities designed for you from the comfort of your home.
You can check out social media networks for advertisements for roles of this nature and then apply for them.
Being a virtual assistant is a good role to not just make money but to learn as well.
Vlogging
If you like to create visual content online, why not monetize this skill?
You can sign up with platforms that allow you to upload and monetize your vlogs. An example of such a platform is YouTube.
Become a good visual content creator and generate good money while doing what you love.
See Also: How to Monetize Your Blog From Day One (Make $10k Monthly)
Graphics Designing
Brands and organizations need visibility to increase their marketing game.
If you are a lover of aesthetics and have a creative imagination, graphics designing is something you can venture into and make money from as a student.
There are different kinds of graphics designs to choose from.
A few courses will put you in the right direction and position you better for monetization with this skill.
Language Translator
You can sign up to be a language translator if you have a good command of more than one language.
While bridging the communication gap caused by the existence of language, you can earn good money from it.
Look out for organizations that employ such services and learn one or two ways of becoming better at what you do.
Filling Out Online Surveys
If you have a busy schedule as a student and would rather earn passively, you can help organizations fill out surveys and get paid for it.
All you have to do is sign up with an organization that employs people to carry out such services and earn some dollars without doing so much other than filling out surveys.
That will serve as feedback to organizations that need it to make better and informed decisions about their services and goods.
Online Tutoring
As a student, a good way to make money is to help out other students who need tutoring.
You do not have to go as far as setting up an online tutorial for college students like yourself if that will be too cumbersome for you.
You can lend an academic helping hand to younger people who are in high school and take on courses and subjects that you are good at and get monetized for doing so.
Data Entry Specialist
Data entry can be very strenuous for a lot of people.
Why not take the work off the hands of those who have to do the job but would rather pay for it?
You can make a decent income by becoming a data specialist in the online space.
See Also: How to Make Money on Airbnb Without Owning Property
Social Media Management
Some people require persons that can manage their social media handles.
If this is something you can do, then you can put yourself out there to offer such a service and earn from it.
Another way to earn from social media management is to build a strong audience and a good brand on social media and offer value on how people and organization can maximize their social media pages and get paid for the value you give out.
Online Selling
You can buy textbooks at relatively cheap prices and sell them out to fellow students who are in need of them.
You can equally sell out the textbooks that you are not using to students at younger levels even high school students and generate revenue.
You can turn to other ventures as well and make money online by marketing your goods even as a student.
There is no limitation to what you can sell provided it is what is comfortable for you.
Affiliate Marketing
If you are not certain about how to raise capital for your business or you do not want to go through the stress of getting your goods and providing your services, you can decide to do affiliate marketing.
You can earn good income from redirecting people to make purchases of goods or pay for services from others and earn a cut for every purchase made from those you referred.
How to Make Money Online as a College Student FAQs
How can I earn money online while studying?
As far as you have access to a good networking or internet surfing device which can be an iPhone, an Android device or a Personal Computer and you have a good internet source you can branch into the online space to generate revenue for yourself while studying.
Decide what you want to do and acquire a bit of skill on how to get it done if that is necessary.
Then, learn good ways to monetize your skill and set to work on earning from the skill.
Which online job is best for college students?
As a student, you should consider an online job that provides you with the opportunity to learn and improve on yourself while making money out of it.
It is equally important that you choose a kind of job that can be fitted to your academic schedule and will not influence your academic result negatively.
Conclusion
Life has been made easier and getting a side job or making money by the side has been made possible courtesy of the online space.
It will be in your best interest as a student to maximize your daily online hours for revenue generation.
If it does not interest you to make money actively, you can try other passive means of generating income.
Also Read: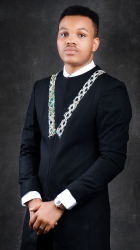 Latest posts by Harrison Acha
(see all)