The concept of making money online is constantly spoken about and in this ever-changing world, money can now be made easily through various means.
With the increase of the human population, these various means have been exploited and one of the most common means of making money is via the internet.
But the means of generating funds to make a living have been hindered countless times due to a lack of investments.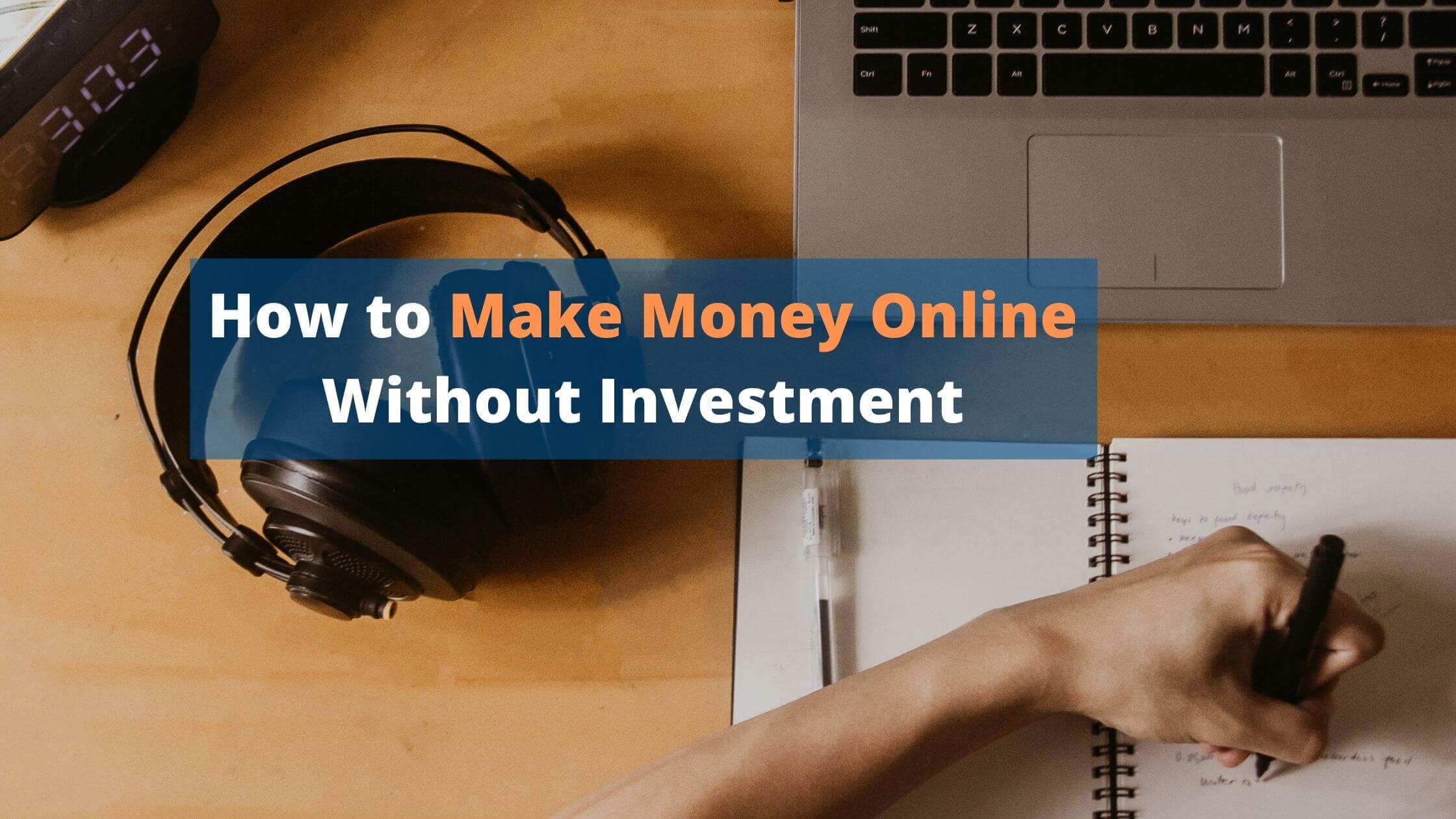 In this article, we will cover how to make money online without investment whatsoever.
What is Investment
Investment is the allocation of money into a specific asset, business plan, or idea with the expectation of getting a positive benefit or profit in the future.
In other words, it means owning an asset fully or partially with the aim of getting income from the said asset or result of the application of the asset which is a rise in the value of the asset over a certain period.
So basically, we will be sharing ways on how to make money online without paying anything.
See Also: How to Start Amazon Dropshipping Business
How to Make Money Online Without Investment
There are various ways and platforms through which you can make money on the internet besides investment and they include:
Online Surveys
Surveys are one of the ways to make a few bucks online in your spare time especially for teens who have a lot of spare time and you don't have to invest in anything before you can take a survey.
Some survey sites reward you with cash or gift cards depending on the site you choose to answer surveys on.
One of the most rewarding and popular survey sites is Swagbucks which is free to join and they give you $10 for joining and completing a few tasks.
You could also earn by watching video ads concerning various topics while doing other things like chores or when you are less busy and have nothing to do.
To earn on Swagbucks you first have to register on the platform and then get matched with a survey to take, completing surveys earns you points which you can exchange for either gift cards or Paypal cash.
There are other survey sites that you can earn on such as Survey Junkie, (which pays about $45 per survey), inbox dollars, and more.
See Also: How to Make Money on Twitch Really Fast
Become a Freelancer
Freelancing is one of the most popular online careers all over the world. If you have specific digital skills that are on–demand then you should register on sites that hire freelancers and put up your services for hire.
If you are a content writer then you should sign up on Upwork which is the most popular content writing platform with a huge collection of people that needs a job done.
If you are into graphic design, web design, and logo design then you should sign up on 99designs to get clients and quick pay.
Create an E-commerce Store
It's on record that sales made from E-commerce globally are on the increase as years go by, now would be a good time to exploit these benefits and make some money from E-commerce.
It's relatively easy to set up an E-commerce store and you can keep your day job while doing this as a side hustle.
You can make use of services offered by platforms like Shopify to set up your E-commerce store and start selling what you want as soon as you can.
It costs about $9 a month to get access to Shopify services, you just have to focus on the products you are selling while the platform takes care of marketing and payment collection.
But you can create a Shopify store and make sales in less than 14days which is the free trial period.
See Also: How to Start an Ecommerce Business from Home
YouTube
YouTube is one of the most popular video viewing platforms on the internet where users post or watch videos of different genres regularly.
Users who upload videos get commission according to the number of views their video gets.
If you're thinking of exploiting YouTube services, the most important thing is to get your video among the top on the first page of the search results and not necessarily increase your subscribers.
Depending on your niche, people can randomly search on topics you make videos on, see your video and decide to watch it without subscribing and this will still earn you some commission.
Though getting your video to be a top–ranking one on YouTube isn't exactly a walk in the park but eventually, it can make it happen if you're good enough at what you do and attract a lot of likes and views.
You can also increase your chances through affiliate marketing and knowing your audience, what appeals to their inner desires and making corresponding videos to that effect.
See Also: 15 Best Apps to Edit YouTube Videos that Get 1M+ Views
Blogging
There are a lot of blogs on the internet, each either giving you news about happenings around you or information about a particular subject matter.
It's no surprise given the fact that it costs little or nothing to start up and delivers great value if you are creative enough.
You could also choose to be a ghost-writer for a blogger if you don't want to spend any money at all but want to gain a little experience along the way.
You could not only make money from blogging but also express yourself to your audience and voice your ideas to them; this could open doors for more possibilities down the line.
Also, you could make blogging a full–time career choice if you make it big and have a large audience who check your blog regularly.
There are various niches of blogs like fashion blogs, food blogs, music blogs, sports blogs, and many more, choose the one you feel comfortable with and work at being the best blogger in that niche.
The most popular blogging sites on the internet like WordPress, Wix, and Medium offer services for bloggers who wish to share their works with the world.
See Also: How to Start a Blog That Makes $10,000+ Monthly
Online Translator
If by chance you are bilingual then this is a job for you. You can offer translation services to television shows, blogs, or magazines on the internet.
You'll be surprised how much many corporations pay people who offer translation services, especially for languages that are not spoken too often.
In order to be an online translator, you have to register and sign in on sites like Unbabel, or if you would want to translate a range of documents or write-ups on sites like Proz to get started.
After registering, be sure to indicate the languages you can speak fluently and be appropriately categorized on the website.
Affiliate Marketing
This is simply a business where affiliates or partners are rewarded when a visitor or a new customer is brought in by an affiliate's effort.
A business pays others to promote its business through advertising to generate sales.
It's kind of like operating a retail shop, you have to sign-up on websites that offer retailer services like Amazon and Flipkart and promote products that are of interest to you on social media platforms and get paid in return.
You don't necessarily have to own a website before you take part in affiliate marketing, you can easily list out a specific choice of books and link it to Flipkart so people can purchase them and earn yourself some commission.
See Also: 21 Highest Paying Affiliate Marketing Programs for Beginners and Experts
Sell Your Unwanted Stuff
Through the years you have used a lot of things that you don't use anymore and have to dispose of but as the saying goes, "one man's trash is another man's treasure", what you consider useless can do someone a lot of good.
If you have an excess of kinds of stuff like old movies, books, game consoles and discs, clothes and shoes, and other miscellaneous stuff, you can choose to sell all these stuff at sites like eBay, Craigslist, or apps like LetGo and OfferUp.
You could also choose to sell for others in your community or your family members who don't see the need to sell their stuff and give them a percentage of the commission in total.
All this will not just help you get money but also create a little space in your basement or any other part of your house where you can keep other stuff.
Conclusion
The internet is a vast space filled with lots of opportunities waiting to be exploited. It will be one of the best decisions to start an online money-making business while sitting comfortably at home or as a part-time business.
There are lots of business opportunities the internet offers that you can easily take advantage of and get some money. We hope that these ways on how to make money online without investment help you get started.
Also Read: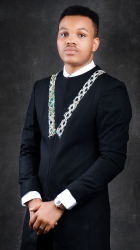 Latest posts by Harrison Acha
(see all)