We definitely are not far from the truth when we say local real estate marketers all face the same challenge. This challenge is often to compete with industrial giants as a small business or startup.
You know how difficult it is to compete with them when it comes to marketing yourself. To this end, we have detailed the top 15 proven real estate marketing ideas that really work!
Research and study have shown that the big players not only have massive marketing resources, but they also have a large workforce that can be everywhere and accomplish everything at the same time.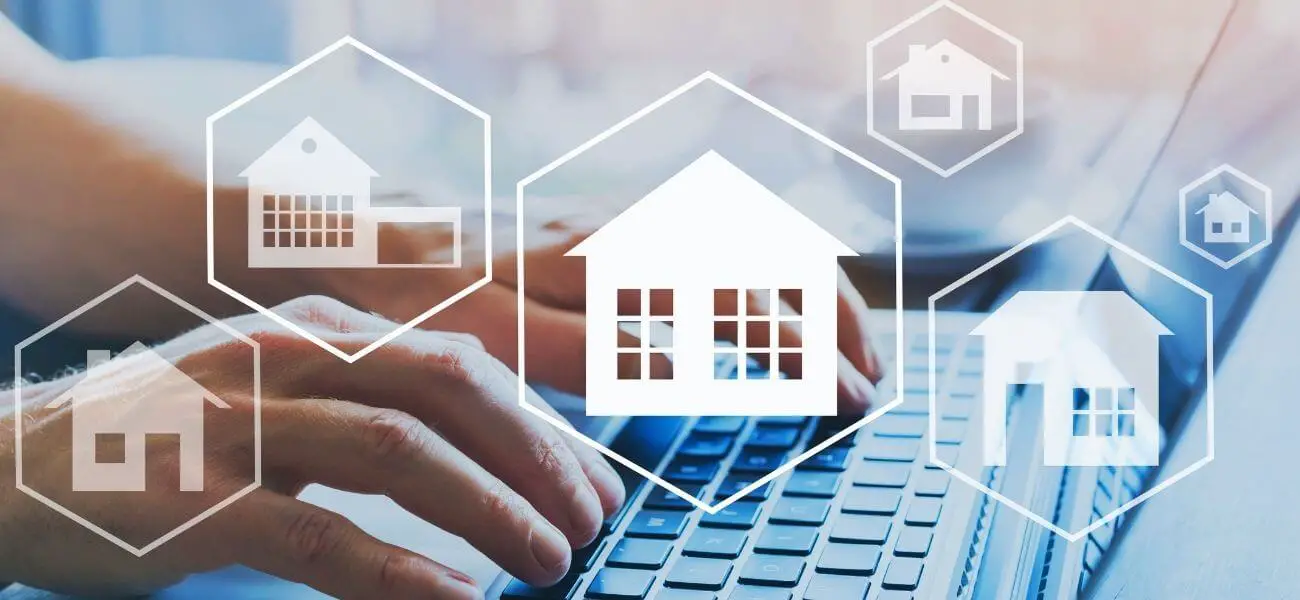 Does this prove to be a challenge? Absolutely yes.
However, we understand how it is that knowledge continues to bail us out of certain challenges.
So, what's the best way to defeat them at their own game?
What are those proven real estate marketing ideas that work?
"It's tangible, it's solid, and it's beautiful. It's artistic from my standpoint and I just love real estate" – Donald Trump.
What is Exactly is Real Estate Marketing?
Real estate marketing is a commercial and social structure exchange. People and groups meet their wants and desires through developing, supplying, and exchanging real estate products and services.
Top 15 Proven Real Estate Marketing Ideas for 2022
Here are the best real estate marketing ideas that you can deploy to get the best result as a real estate agent or agency.
1. Build a Website
It is very important to understand that a website suitable for real estate marketing ought to have some differences from the usual blogs we have seen on the internet.
Real estate is a very money-inclined business and as such, first impression matters. 
Real estate marketing websites are built with the intention to generate leads. They do not contain intrusive pop-ups or need visitors to provide an email address in order to view content.
Instead, they remain calm and accessible for interaction whenever the guest is ready.
Great real estate website owners understand that teaching is the most effective kind of marketing. As a result, they give tools to assist potential buyers and sellers.
Photography is extremely crucial in online real estate.
There are standard features, such as a real estate search, current listings, and local guides, but these are available on practically any realtor website. A perfect example is Zillow. 
Beautiful isn't it?
2. Run Targeted Ads
Yes, you read correctly. The primary benefit of adopting targeted advertising is that it can help reduce wasted advertising by using comprehensive information about individuals who are intended for a product.
If these advertisements are designed for customers, it is more probable that they will be intrigued and click on them.
Every day, more than half of the world's population access the Internet. People use search engines to find products and services, browse social networks, shop online, and so on.
To make the most of these activities, brands use a variety of marketing platforms. Targeted advertising provides many advantages over other methods of internet business advertising.
Did you know that over half of all potential clients turn out to be a bad fit for firms and organizations?
Businesses however can communicate with prospects who are most interested in their products with targeted advertising.
It improves your chances of selling to a certain buyer who has been interested in that service. 
Finally, targeted advertising is less expensive than traditional physical advertising or complicated web tactics like content marketing.
Better yet, you will never go over budget when employing this marketing channel; as soon as you hit your set budget, an advertising platform will stop serving your ad.
3. Build a Chatbot
Yeah, you should develop a system that pulls your clients over to your social media with ease.
Chatbots does the job with ease.
Using a real estate Messenger bot to promote your business and listings through Facebook Messenger is a smart method to improve your real estate agency's online visibility. 
The real estate Messenger bot is a sort of Chat Marketing that offers a number of benefits you might be interested in.
Chatbots are an effective marketing tool for real estate agents because they provide immediate responses to buyers and sellers.
So, if someone tries to contact you on Facebook, your real estate bot is available 24 hours a day, 7 days a week to assist them.
With the chatbot, you don't have to do all the job manually.
4. Maximize SEO
It would be definitely rational to include lots of relevant keywords on your website that is relative to the services you offer and where you offer these services.
You know the benefits would include continuous search engine appearances upon search relative to those keywords.
Do not avoid them or forget to tell your website designer to include those particular keywords. Or better still, hire SEO experts.
With SEO you are able to connect searchers to your site. This requires you to do your keyword research effectively and rank for keywords that your potential customers are searching for.
5. Put a Quiz on Your Real Estate Website
Attach a discount offer if you can afford it. Having a quiz is a great way to spell out your interests.
People love to answer questions they are sure about. This stands to mean that if these clients are targeted and visit the website to site a quiz.
The chances of engagement increase.
Also inclusive in these chances is the messenger chatbot waving down at the bottom. 
This tactic works every single time. Millionaires have made sales following these steps. Will you?
6. Make an Explainer Video for Your Agency
This article would be baseless if you are not informed at the end of this read on the benefits of explainer videos.
Cultivate the attitude or mindset of never assuming your clients know it all. Explainer videos are paramount. 
What is the purpose of an explainer video?
It increases your conversion rates significantly, and the video, of course, clarifies your services and business objectives.
As a result, explainer videos increase sales, and people are more likely to patronize after watching an accompanying explainer video. 
Visme, Powtoon, Animaker, Vyond, Biteable, RawShorts, Wideo, Adobe Spark, GoAnimate, VideoScribe, MySimpleShow, Renderforest, and Moovly are some of the best explainer video software options.
7. Maximize Text Messages
Never forget this marketing idea as it often one of the most productive for the most industry. Text messages are always going to be seen.
Now, properly constructed text messages with sufficient photos, etc will not be left unread. 
As a real estate agent or broker, you understand that following up with leads as soon as possible can help you close a deal. 
SMS Marketing provides a quick and dependable way to communicate with a prospective home buyer or seller, allowing you to easily build valuable relationships.
While texting, do not forget to:
Send photos of the property. A stunning photograph of your property can persuade prospective buyers to schedule a viewing.

Provide requested listing information in a timely manner. When someone requests more information, you can quickly send detailed information as well as booking links, Google Maps links, and other resources.

Automate lead follow-up communication. Buying or selling a home is a costly endeavour. While most people require time to make a decision, you can send automated follow-up messages via text. 
You have to understand real estate marketing is expensive before it is rewarding.
To excel in the niche of marketing you must be willing to read articles such as this and practice every step given. 
8. You Need a Business Card
You had no idea? Of course, you did. Business cards are very ideal. You should go into the business modelling the professional that you are. 
Real estate business cards are the single most effective way to share your contact information and credentials in order to establish your reputation and dependability.
They can also serve as a portal to your personal website and a listing of other properties you represent. 
Business cards will always be in style.
You'll always have in-person meetings and meet-ups with buyers, sellers, and other industry professionals, so having your information on hand to share with them is essential.
But try not to get a boring card. 
Take a chance and order some unique business cards that no one has ever seen before.
9. Utilize Testimonials
Nothing beats word-of-mouth marketing.
If a buyer was pleased with their experience working with you, ask them to leave a review, which you should then post on your website.
According to statistics, the majority of all online shoppers use reviews to decide what products and services to buy.
Customers read an average of seven reviews before trusting a company.
According to research, customers are more likely to leave a review after a negative experience than after a positive one.
Negative reviews can have a significant, and sometimes negative, impact on a business.
So why not take the time to strengthen your positive feedback? Testimonies are a great marketing tool for real estate marketing.
Do not avoid testimonies, always ask your clients for reviews, for your websites and social media platforms.
10. Use Reddit
Reddit is a social media platform. However, it is very unlike Facebook and Instagram, etc.
Users create and manage their own communities on Reddit, as well as participate in other user-led communities. These mini-communities, which resemble forums and message boards, are referred to as "subreddits."
Users can post their own content (a question, a comment, a request, a photo, etc.) or submit content they've found elsewhere on the internet on a subreddit.
Other users can respond, discuss, and even "upvote" or "downvote" the content, causing popular posts to rise to the top of the page and less popular posts to fall to the bottom.
Before you get too worked up about how Reddit can help your real estate marketing (or even what Reddit is), keep in mind that the site isn't simply the "front page of the internet," as it advertises.
On the site, there are countless "subreddit" forum boards devoted to the most specific topics in the world, such as homeownership, home buying, and home selling. 
The idea is to find ones where people looking to buy or sell a home require sound advice, as well as ones where homeowners are looking for mortgage or tax advice.
11. Use the Power of Referrals
It's critical in real estate that your prospect has faith in you. Offering referral incentives pays off handsomely because it encourages loyal customers to spread the word about your company and its benefits.
If a prospect has heard about a positive experience from a reliable source, they are much more likely to trust and become interested in your company.
Offering referral incentives to encourage loyal customers to talk about your business and the benefits it has to offer pays off handsomely.
This type of word-of-mouth marketing generates significantly more interest in you as a real estate agent and is far more effective than other marketing methods, such as cold calling.
Simply put, the recommendation of a satisfied friend will attract more customers because it comes from a trustworthy source.
Our Advice?
Don't forget to get referrals from happy clients as you build your online presence and lead flow. Simply asking for referrals is one of the simplest ways to obtain them.
Focus on ensuring a smooth transition for your prospects throughout the entire home-buying process before asking them who they know.
More referrals will come from staying focused on providing ongoing tips and useful content to email subscribers.
Send out content to your clients on a regular basis that includes homeowner advice.
When past customers hear that friends and family are looking to buy a home, this high-touch follow-up keeps you "top of mind."
12. Utilize Social Media
Not being on social media could be a bad sign to prospects. With that being said, social media should not be ignored.
Even if you don't use all of them now, it's a good idea to save usernames for Facebook, Twitter, LinkedIn, Pinterest, YouTube, and Instagram in case you decide to use them later.
Professionals recommend you use the same username across all platforms.
13. Virtual Tours Work Magic
Buyers enjoy virtual tours because they get a good idea of what the property looks like before they even see it in person.
Make virtual tours a part of your real estate marketing strategy if at all possible.
Furthermore, if your budget allows it, using a drone is a modern way to provide clients with a full 360° tour from all heights and angles—both inside and out. 
A virtual tour enables you to show prospective buyers a finished, furnished interior, making it easier for them to imagine themselves inside.
Virtual tours have been shown to generate more leads and attract more visitors than text and still images alone.
You can also create a virtual tour for prospects by using a 360° camera or uploading individual photos to software like Ezvid.
14. Get a Moving Truck for Your Brand
This is a one-of-a-kind way to distinguish yourself in your local market.
Purchase a moving truck with your company's logo on the side. Provide it to your clients after they buy or sell a home.
Every time one of your clients uses the truck, your company gains additional branding and advertising.
When your clients don't require your moving truck, get creative. Bring it to home shows. Park it in areas of town with high volumes of vehicle and pedestrian traffic.
15. Use Answer the Public
Identifying questions that your target market is asking is an effective way to generate blog content ideas. You can find these lists of questions using this tool
Answer The Public is indeed a free tool that creates a number of questions based on the keywords you type in. If you type in "southern California homes," for example, the questions that come up may include:
Should I invest in real estate in Washington?
How much does it cost to buy a house in Los Angeles?
Writing blog posts on these questions would definitely compel search engines to suggest your contents to individuals searching these keywords, or queries. This would in turn draw attention to your website and brand.
Conclusion
As you can see, there are numerous methods for marketing your real estate agency.
Take your time to figure out which strategies will work best for you, and then lay the groundwork. Begin with the steps that build on the resources you already have.
If you already have a large Facebook following, for example, look for tips above that will help you grow that audience. A good example would be the chatbot.
Then, logically, expand your web presence by moving into other areas. It's all too easy to feel overwhelmed.
The key is to map out a long-term strategy and then start putting it into action week by week.
Finally, make sure that your website is at the center of all of your real estate strategies. Your website serves as your online "home." It's where the majority of your leads and business will come from.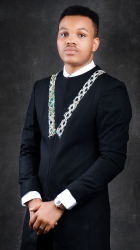 Latest posts by Harrison Acha
(see all)