For a busy small business owner, payroll management can be difficult. Every time you hire someone, there are forms to fill out, checks to sign, taxes to pay, regulations to follow, paid time off to track, and numerous human resources tasks to complete.
Payroll software is a system designed to that manage payroll services including payroll taxes, year-end bonuses, compensation, paid time off, pay stubs and more. It helps Human Resource and Payroll Professionals to become more efficient in their duties.
Fortunately, there are several payroll software that can make these processes possible.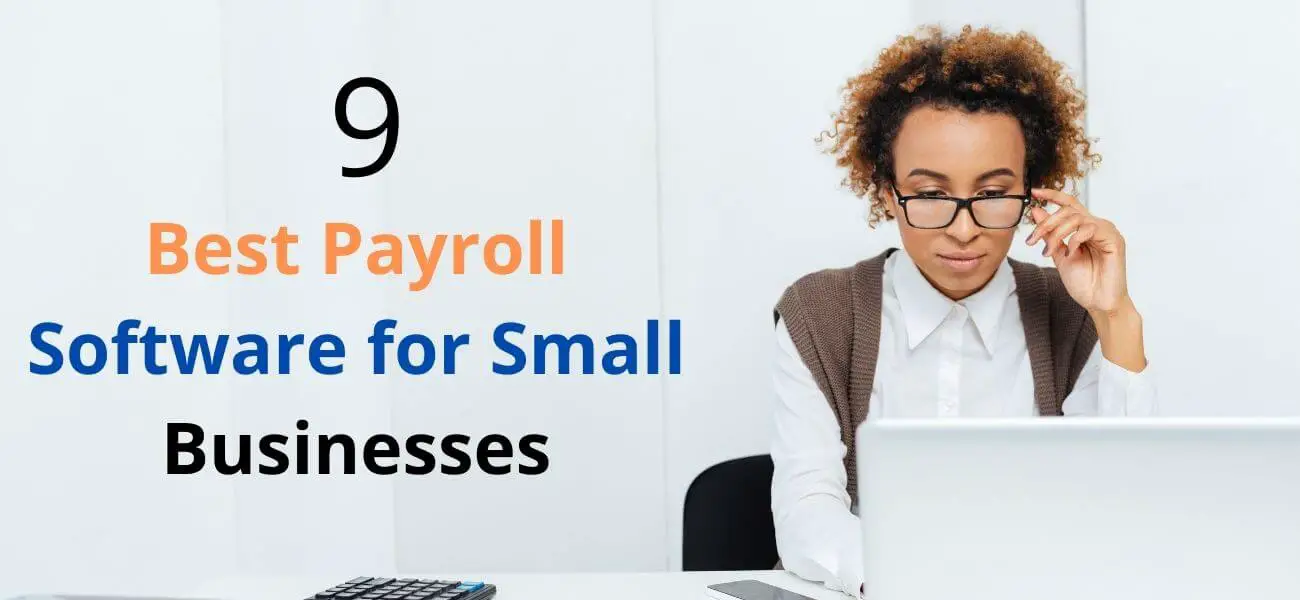 Hence, we've put together a comprehensive list of the best payroll software for small business owners to assist you in finding the best fit for your business. 
9 Best Payroll Software for Small Businesses
In no particular order, let's review the best payroll systems for small businesses.
1. Square Payroll
Square Payroll is a low-cost, simple-to-use payroll solution for small businesses, particularly those with hourly workers.
The best part of it is that it can be used to manage scheduling and time-tracking, tax withholding, and filing. In addition to that, it is also beneficial to administration, such as health insurance and retirement savings.
That's not all, it also carries out the function of sending paychecks to employees.
Square Payroll stands out from the competition thanks to its clear pricing, affordable contractor-only plan, and flexible payment options for employees, such as the ability to receive a portion of a paycheck ahead of time.
Square charges a $29 monthly subscription and of course $5 per month per employee. If your company only needs to pay contractors, Square will waive the $29 monthly fee and charge you only $5 per payee per month.
Small businesses that already use one of Square's other business products, such as its point-of-sale (POS) system, are ideal candidates for Square payroll.
To help you manage your business, the payroll software integrates with Square's POS and the Square Team app. It will synchronize all of your company's data, including your employees' hours and sales information.
Payroll can also be done on the go with the Square Payroll App on your phone.
See Also: 9 Best Invoicing Software for Small Businesses (Tools Ranked & Reviewed)
2. Quickbooks Payroll
Most people are familiar with Intuit as a provider of accounting software, but they also offer QuickBooks Payroll, which is a payroll solution for small businesses.
They offer three different small business payroll plans, ranging from basic payroll to white glove automated payroll and tax management. In addition to that, they also offer a variety of combination packages with QuickBooks Online, their popular accounting solution.
They offer three different small business payroll plans, ranging from basic payroll to white glove automated payroll and tax management.
In addition to that, they also offer a variety of combination packages with QuickBooks Online, their popular accounting software. If you're not sure which plan is best for you, you can try any plan for free for 30 days to see if it's what you need.
For businesses that already use QuickBooks Desktop as their accounting software, a payroll option integrates with it. If you do not know the relevance of the QuickBooks software, you are missing a lot of incredible information for a healthy business.
One notable advantage of the payroll software is that QuickBooks integration is seamless. They also provide support on how to use Quickbooks as a small business owner.
They also offer full-service payroll with automatic tax calculations.
Besides, Quickbooks Payroll also offers health benefits administration, and a user-friendly workforce portal are included in all plans as well.
See Also: 9 Best Inventory Management Software for Businesses
3. Paychex
Paychex Flex is the all HR solution in which you can expand or modify your business as it grows. Guess you had no idea it could be used to run payrolls and assimilate your HR administration, retirement, and insurance management. 
Yeah, Paychex flex can do all this while providing the support you want at any point.
You'll gain more accuracy and efficiency by bringing more HR functions to Paychex Flex.
It can assist you in the following ways:
Identify and track the most qualified candidates

Deliver key HR information via custom compliance documents, compensation summaries, performance reviews, company training, and more to streamline hiring and onboarding.

Monitor health insurance, including support for compliance.

Online employee self-service and a full-service payroll solution with 160+ reports and analytics, new hire reporting and labour compliance tools, and online employee self-service.

Very scalable, with a dedicated payroll specialist for your account and customer service based in the United States 24 hours a day, 7 days a week.
Employers can rely on Paychex to meet their needs. Paychex Flex also offers online timekeeping, benefits administration, compliance services, employee onboarding, employment screening, retirement plans, business insurance, and health insurance, in addition to payroll processing.
"A professional payroll company hires people who are well-versed in payroll processing. These professionals are experts in the intricacies of payroll processing and taxes, as well as government regulations. It's what they've been trained to do, and it's part of the service they guarantee. " Paychex
4. ADP
ADP is one of the most well-known and well-established payroll companies. 
ADP Payroll is used by over 600,000 businesses across the country to pay their employees. They provide payroll services to companies of all sizes, whether you have a few employees or a multibillion-dollar corporation.
Payroll and tax filing software, time and attendance tracking benefit planning, insurance services, and more are included in ADP's small business packages (designed for one to 49 employees).
ADP is a powerful payroll program for any entrepreneur who is entirely ready to invest in a quality organizational structure. However, the price tag is somewhat high when compared to a few of the best payroll software for startups we have listed in this enlightening article.
Reports indicate a downslide in their services sometime in 2021 – stating that they are unresponsive.
However, in our opinion, ADP remains one of the best payroll systems for small businesses with some exclusive features such as:
full-service payroll, new hire reporting, HR checkups, state and federal forms, and other resources are all part of the feature set.

extremely scalable—you can start with just one payroll service and add more as your company grows.

customer service is available around the clock.
See Also: Top 15 Cold Calling Tips for Businesses That Works Magic
5. Paylocity
This is an all-in-one employee payroll system that allows HR professionals to manage payroll, benefits, talent, and workforce management tasks with ease. 
What sets them apart is that their technology is backed by a culture that genuinely cares about their clients' success in whatever their clients choose to do.
Providers are only interested in selling you a product. A partner, on the other hand, genuinely cares about you and your company.
Paylocity sees everyone they interact with as a partner, in their own words. The payroll system also agrees that a partner should take the time to learn about you and your needs.
Also, they take pride in the fact that they always work to find business solutions – creating the foundation for a better tomorrow.
They truly deserve to be counted among the best payroll software available.
Margaret Turner review shows that the payroll software is highly resourceful. She states that with Paylocity she could extract data through custom reports for her employees.
If she loved the software, maybe you will too. This could be exactly what you need. 
Paylocity is more than just payroll.
6. Patriot Software 
Patriot Software provides a flexible accounting, payroll processing system as well as excellent new user support.
It is a good choice for very small businesses and inexperienced payroll managers due to its simplicity and usability. Yes, the absolute beginner can use this software.
Integration with QuickBooks Time (formerly TSheets), multifactor authentication, the ability to organize employees into departments, and e-signature for vendor and contractor payments are among the new features.
Full-Service for the Patriot Software Payroll is $30 per month plus $4 per month for each employee.
Payroll is $30 per month plus $4 per month for each employee. The Basic version costs about $10 per month plus $4 per employee per month, but you must file your own payroll taxes if you choose this option.
Note that the  Patriot Software also charges for an HR add-on (starting at $6 per month plus $2 per employee per month), which is available for free from some competitors.
You can use the HR add-on to store and manage employee files and documents online, as well as run reports. If you want employees to be able to clock in and out, you'll need the Time and Attendance add-on ($6 per month plus $2 per employee per month).
Well, I don't know about you, but I see a lot of dollars here. But are they really worth it?
Phil from Solum CTI in his review stated that the software is easy to use, flexible and they answer his questions quickly. 
So if you're going for this payroll software you are not alone. Thousands love them already.
See Also: 21 Bad Business Habits You Should Avoid
7. Wave Payroll
Wave payroll software provides a variety of financial products for small businesses, and their dedication to them is evident. Wave offers full-service payroll solutions to businesses in large states like California and New York.
Smaller states will handle payments for you, but you will be responsible for filing your own tax paperwork.
On top of the usual selection of direct deposit and check to print, you can expect year-end filing, tax liability tracking, pay stubs and form W-2s available on an employee website or portal, backups as well as encryption.
Wave Payroll is a small business payroll solution that runs on the cloud. Invoicing, accounting, online payments, lending, and receipts are all important features of this wave payroll system.
Users can create custom invoices, scan receipts, manage sales tax, and generate accounting reports such as profit and loss, sales tax reports, exchange rate calculations, and payment transaction reconciliation using the accounting module. 
It lets users create recurring bills, send automatic payment reminders, keep track of invoices, create customer statements, and accept credit card payments. The salary is automatically deposited into the employee's bank account. Employees can access their pay stubs via the internet.
Employers can also keep track of hours worked, overtime, and vacation time.
8. Sure Payroll
SurePayroll, which is owned by Paychex, is a desktop or mobile app that allows you to manage your small business's payroll services at any time. They offer a guarantee on federal, state, and local taxes, allowing you to rest easy.
You can reach out to their customer service team via email, live chat, or phone.
SurePayroll caters to small businesses by providing flexible payroll schedules, simple online reporting, a payroll tax guarantee, and contract hire options.
Payroll and other functions can be easily managed from their comprehensive mobile app, which is ideal for small business owners on the go. It also has options for paying childcare providers and workers who work from home.
It is suitable for a wide range of small businesses. It lacks some of the more advanced HR and reporting features found in its more expensive competitors in our rankings, but it is likely to be less expensive.
SurePayroll's basic plan starts at $19.99 per month plus $4 per employee, but you'll need to request a quote to know exactly how much you'll pay. Some features, such as the time clock and accounting integrations, are charged extra by SurePayroll.
SurePayroll has two options: self-service and full-service payroll. The former is less expensive, whereas the latter includes additional features such as state and local tax filings.
Sure payroll has a 3.75 out of 5.0 rating on U.S. News 360 Reviews. We think their services have been quite good and you would love them if you engage them as well.
See Also: Top 15 Proven Real Estate Marketing Ideas
9. Gusto Payroll
I think we'd be right to say, we saved the best for last. Gusto Payroll (previously known as ZenPayroll) is a popular all-in-one payroll, HR and benefits system that automates many of the tedious, repetitive, and error-prone tasks that HR and payroll management often entails.
Gusto provides everything you need in one place, from basic payroll to 401(k) and workers' compensation—plus, they probably integrate with the software you already use for accounting, time tracking, and benefits administration.
The Gusto Basic plan starts at $39 per month for one employee, plus $6 per month for each additional employee. Contractor-only employers can use Gusto by paying the $6/employee rate instead of the starting price.
"Gusto's usability and top-notch payroll setup, processing, and reporting tools will appeal to both new and experienced payroll administrators. Gusto is the best in its class because of its additional HR capabilities and excellent support. " – Kathy Yakal from PCMag. 
Conclusion
How do you choose between some of the best payroll services listed here (and even more available on the market) for your small business? We recommend you carefully read and also consider the budget you have made available.
Furthermore, many of the best small business payroll providers offer free trials or quotes, making it simple to compare features and determine which offers the best value for your needs.
Try out the packages that seem right for you, see which systems you and your employees are most comfortable with, and look at the pricing to see what you can afford.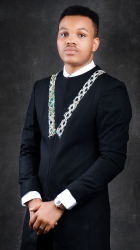 Latest posts by Harrison Acha
(see all)