Invoicing is undoubtedly amongst the most difficult bookkeeping tasks that small business owners have to deal with. Multi-tasking and bookkeeping skills are required when chasing down clients and ensuring that all bills are paid.
Moving to online invoicing is a great decision for most small businesses because it makes these routine tasks easier.
In a bid to help your small business this article details the 9 best invoicing software for small businesses to leverage on and grow.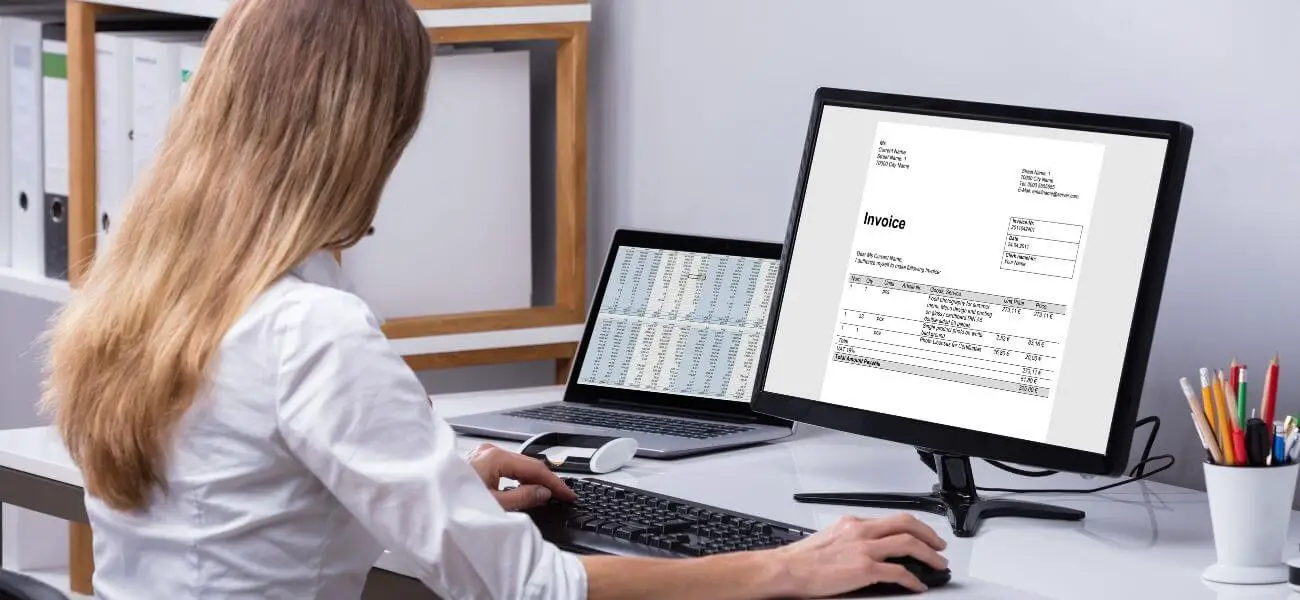 Note that when compared to any other type of offline invoicing, online invoicing is far more efficient. Every paper procedure in a traditional business model is full of administrative steps and idiosyncrasies.
Furthermore, it is time-consuming, making online invoicing the best option to consider every time.
I am very sure the question on your mind as a business owner is how. How can this invoicing software help your small business?
That's quite an obvious question.
So firstly, I will outline what you stand to gain using invoicing software as a small business working from home or with a brick and mortar store 
Benefits of Small Business Invoicing Software
1. Get Paid Faster
When you receive an invoice by hand, the payment process takes longer because you have to go through several steps before you can make a payment.
The purpose of online invoicing is to send invoices and payment reminders prior to the due date. As a result, keep in mind that the faster you send out invoices, the faster you'll get paid. With online invoicing software, creating and sending invoices is also a breeze.
2. Less Paperwork
Paperwork is inconvenient. Or do you disagree?
When we think of small business accounting, we usually picture a person buried beneath a mountain of folders and papers. You won't have to struggle with paperwork because online invoicing software will take care of it for you.
The correct numbering of invoices and the correct details inside the invoice are ensured by online invoicing software. As a merchant, you can filter your invoices by days, payment status, or client, as well as download or print them to send to your clients or accountant, with good service.
3. Accessibility
When your files are saved on your computer, you won't be able to access invoices unless you're in front of it. You can access information from any device and anywhere with online invoices. To find out which clients you need to start billing, simply log into your account. At your fingertips, you'll be able to create and send invoices.
Online invoicing is cloud-based, allowing you to manage client information and billing from a single application. You can use it on a computer, a tablet, or a smartphone. This means you can send and manage invoices wherever you want, whether you're at work, at home, or on the road.
Isn't that an amazing way to live life?
4. It Boosts Brand Visibility
The identity of your company reflects your personality, professionalism, and expertise. A small business must maintain regular contact with its customers. You have a better chance of getting paid on time if you strengthen your identity. It has been discovered that including your logo on your invoice increases payments by 3X.
By providing beautiful invoice templates for online invoicing, an online invoicing software helps reinforce brand identity. To improve brand presence and brand engagement with existing customers, the company can add its logo, complete company details, and other customized messages.
5. Helps Auditing Processes
The dashboard of an online invoicing software gives you a quick overview of your financial activities and receivables. When analyzing financial reports, this dashboard makes the process simple and time-saving.
You can save everything with an online invoicing solution. Invoices, estimates, and other receivables are all accessible from a single dashboard.
During tax season, you or your accountant can quickly determine whether you or your accountant are eligible for any tax deductions by reviewing your transaction history.
See Also: 9 Best Payroll Software for Small Businesses
9 Best Small Business Software for Invoicing to Consider
1. Zoho Invoice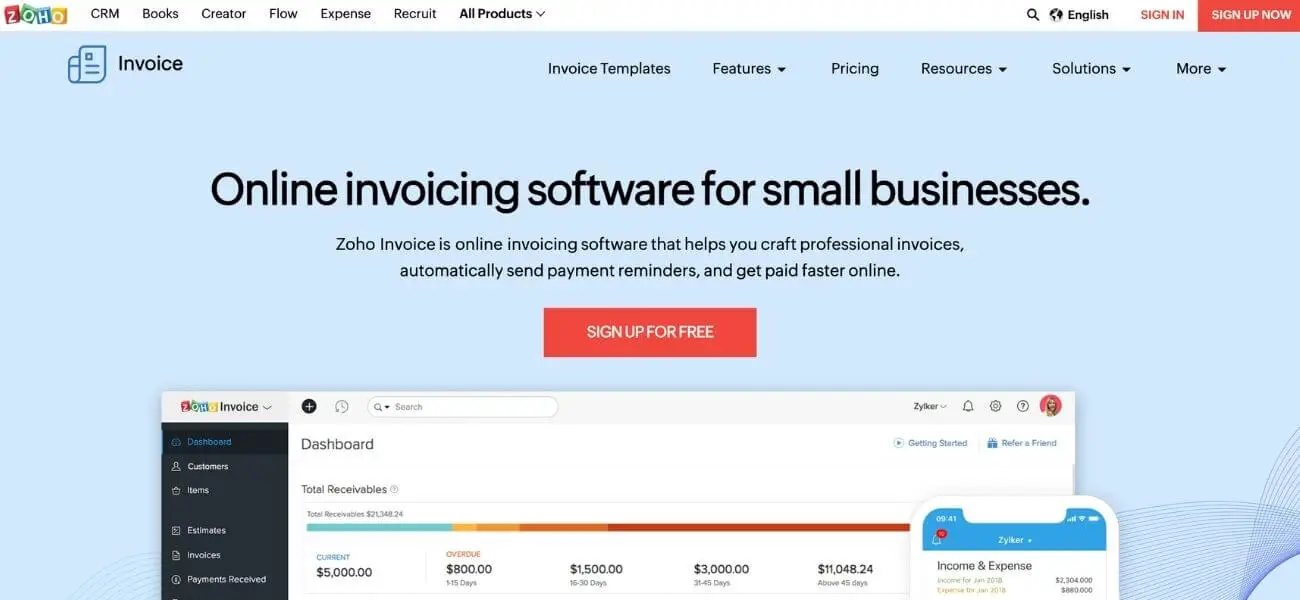 Although Zoho Invoice has four plans, one of them is a free one that only allows for five clients, so it won't last long in any growing company. However, if you're a small business looking to try out the software or only need to send a few invoices per month, it could be ideal.
Otherwise, you can choose between the Basic ($11 per month), Standard ($22 per month), or Professional ($33 per month) plans.
For those who want to be more creative with their invoices, Zoho is the best option. For real, it is one of the best options we have listed here.
While it's common to think of invoices as white documents with black text, Zoho Invoice's 16 templates allow you to personalize your invoices to match your company's branding.
If you're thinking about the future of your business, Zoho can help you achieve it. Starting with the free tier is a no-risk way to see if the software is for you.
The Basic tier's 50 client limit is suitable for any small business, but as you progress through the tiers, you'll be able to register 500 clients, and then unlimited clients.
One of the best features of Zoho is that invoices and estimates are unlimited on any tier, with the only increases being clients and users, so businesses with a few clients who make a lot of monthly purchases won't need to upgrade.
2. Xero Invoice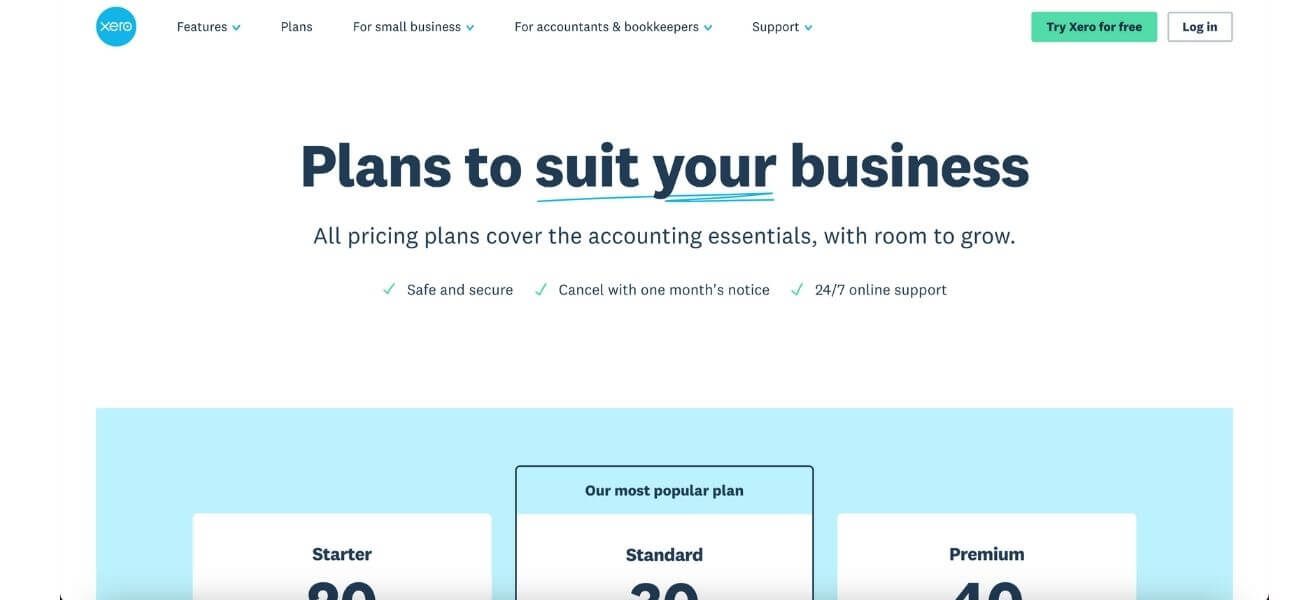 When you're first starting out in a new world, the world of invoice software, it can be difficult to understand all of the features and terminology This is why Xero Invoice is a good choice. This is because it has the best customer support.
It is divided into three tiers: Starter($20 per month), standard($30 per month), and Premium($40 per month). 
They allow users to add tracked hours to invoices, which can be a very useful tool for any business that charges by the hour. When it comes to payment, customers have the option of using a bank transfer or a credit card.
However, one of Xero's best features is its support team. Despite the fact that they only provide email support, a knowledge base, and a community forum, their customers enjoy their support networks.
While it provides unlimited clients, users, and estimates, the Xero Early/starter tier only allows for 20 invoices per month.  Now, this may be sufficient for a small business but is insufficient for any growing business.
However, the Growing/standard tier ($30/month) has no restrictions, making it an excellent choice for growing businesses.
The only difference between the Growing and Established tiers is the ability to use multiple currencies on your invoices, which can be useful for larger businesses that deal internationally, asides from that, nothing else. 
Would you say you prefer Xero to Zoho?
3. Freshbooks Invoice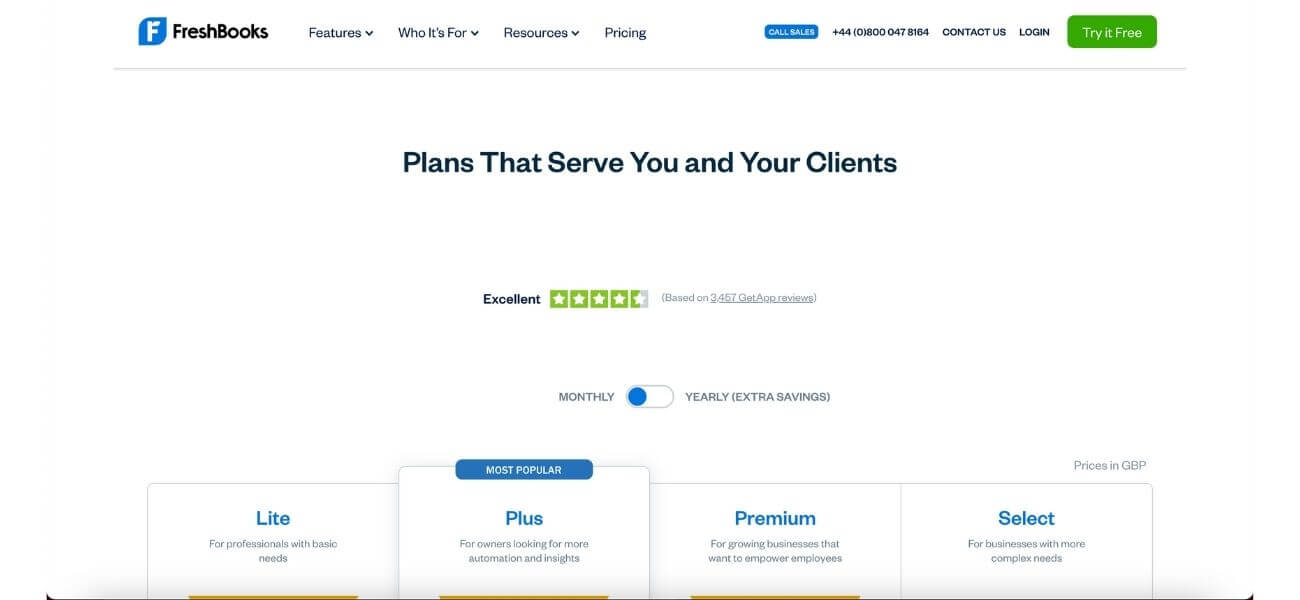 FreshBooks Invoice is the best invoicing software for small businesses and freelancers due to its low cost and generous lower tier.
It has four pricing tiers: the Lite ($5.50 per month), Plus ($9.50 per month), and Premium ($15.00 per month)at the publication of this article. A very sweet 50% discount. 
There is also the Select tier, which is a customized option for those with more than 500 clients.
FreshBooks makes small business invoicing and billing so simple that you'll be amazed at how much time you have to focus on what you love and how quickly you get paid.
FreshBooks is extremely affordable when compared to many of its competitors. When compared to QuickBooks' lowest tier of $15 per month and Zoho's top tier of $11 per month, the lowest tier of $15 per month is comparable to its competitors.
On all tiers, it also provides unlimited monthly invoices and estimates, which is incredibly charitable.
Now a major advantage of Freshbooks would be its notable integrations. If your business wants to use other software, FreshBooks enables connectors from multiple CRM, ecommerce, and email marketing platforms.
This would allow you to store your financials and customer interactions in one place. FreshBooks is compatible with Shopify, Hubspot and Square.
In addition, FreshBooks can be used to make estimates and suggestions or even proposals, especially for contractors, interior designers and other companies that need to identify materials and incorporate contract staff.
FreshBooks is an excellent option for organizations wanting to expand.
The Lite and Plus levels don't have much wiggle space.
Usually having only five and 50 clients available, respectively. However, the Premium tier is a package for 500 clients, which should be more than adequate for a small business.
Not only that but even on the lowest tier, there is no restriction on the number of invoices and estimates that may be issued every month.
This implies that a business that has chosen to interact with a limited number of clients and often transacts frequently will feel quite at home on the lowest tiers.
Our personal opinion is of the fact that Freshbooks are very ideal for small businesses and as earlier stated, best for freelancers. 
4. Quickbooks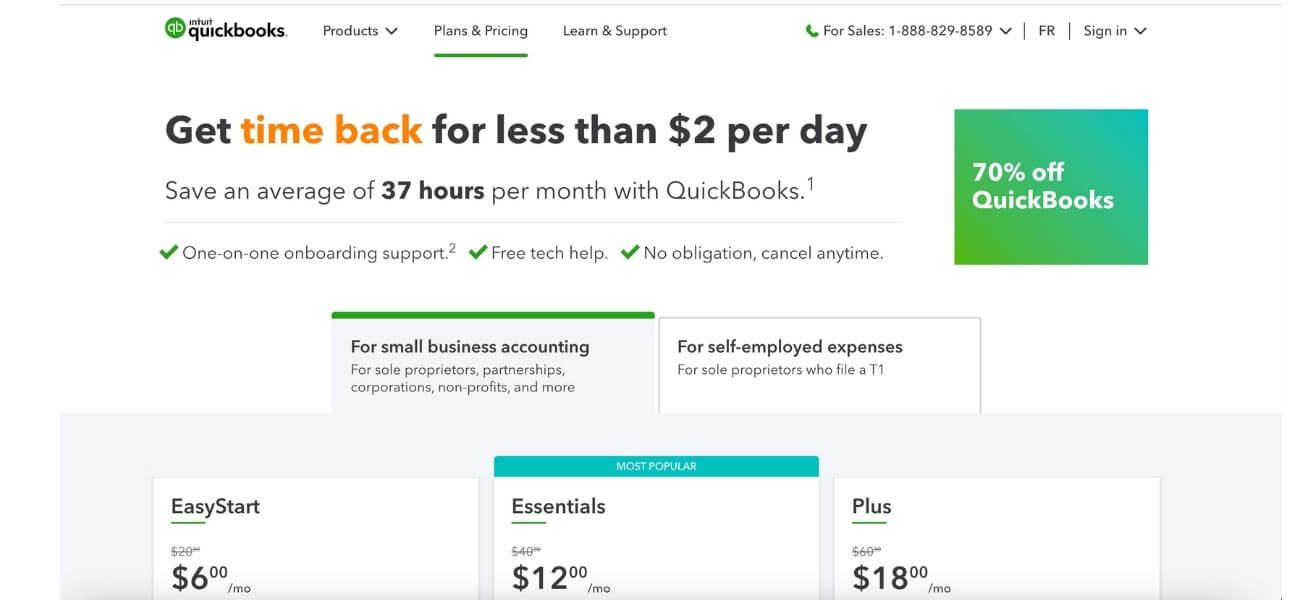 You've probably heard of these guys before now. With a total of three pricing levels, 
The Easy-start ($10 per month), Essentials ($20 per month), Plus($30 per month), levels all have similar capabilities, with the exception of higher user restrictions. For self-employed businesses, you get a $5 costing. 
Because it has no restrictions on invoices, clients, or estimations, QuickBooks is a pretty complete invoice management software. It also allows users to add hour-tracking and six distinct invoice patterns to their invoices. Yes, hour-tracking is possible.
It also has a large number of integration, including 55 ecommerce connections, 96 CRM connections, and a few email marketing interfaces.
It's also worth mentioning that QuickBooks is a single product, so you'll be able to utilize its other functions, such as accounting if you buy it for invoices. 
Note that users must utilize Quickbooks' own service to pay invoices, which may be inconvenient for those who are accustomed to utilizing PayPal or another third-party service.
Quickbooks also restricts phone and email customer service to the highest tier, requiring everyone below the Advanced tier to rely totally on live chat.
QuickBooks has no restrictions on bills, estimates, or clients, which is a positive feature. Even their $15-per-month tier has no restrictions except for the number of users, which is limited to one.
As your company expands, you may need to accommodate additional users, in which case the Essentials, Plus, and Advanced levels will be able to increase the number of users access to up to 25. As a result, QuickBooks is an excellent choice for any growing company.
5. Square Invoice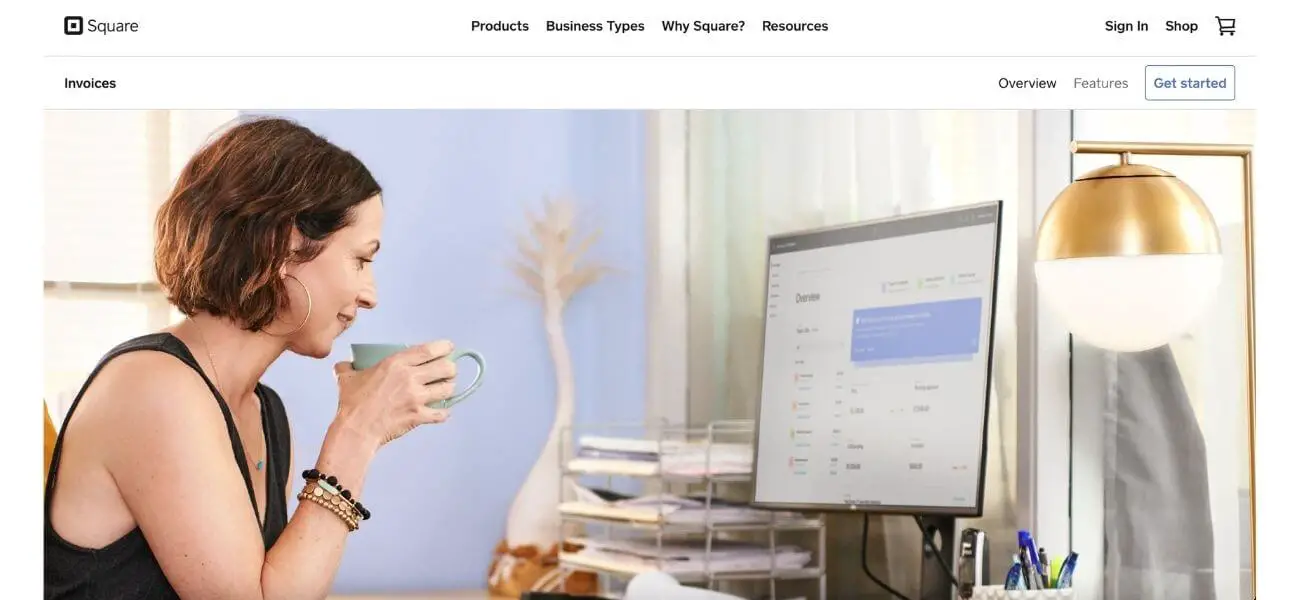 Every business interested in invoicing online via software must have heard of this option. Square has a wide range of products and services for small and big enterprises, many of which may be integrated.
Square invoicing software is free because of this interconnectivity, as it may lead to more purchases for them. While Square is free, it does charge 2.9 percent plus 30 cents on each invoice.
You won't have to worry about wasting money on a service you might not be used to its full capacity, except a modest charge added to each billing.
Square Invoices may also be integrated with a variety of other Square products. Given that Square provides POS software, card readers, and registers, having all of these services communicate with one another may be quite beneficial and expedite the payment process.
There are several assistance alternatives as well. There will be a means to contact Square to fix an issue or figure out an action, whether it's through live chat, phone, or email assistance.
Now because it's free, you may expect to make a few concessions. For starters, users are confined to utilizing Square's own service for processing invoice payments, which can be restrictive for some but is perfectly acceptable if you already utilize Square card readers or POS systems.
Invoices also lack the ability to include various currencies or time-tracked hours. There's also only one template, so you can't play around with the appearance of your bills too much.
There is just one rank or level or tier in Square, yet it has no restrictions.
You'll be able to add an infinite number of clients and users, as well as send an unlimited number of invoices and estimates, ensuring that any company seeking to expand can rely on Square Invoices. A very recommended invoicing software for small businesses.
6. Wave Invoice Software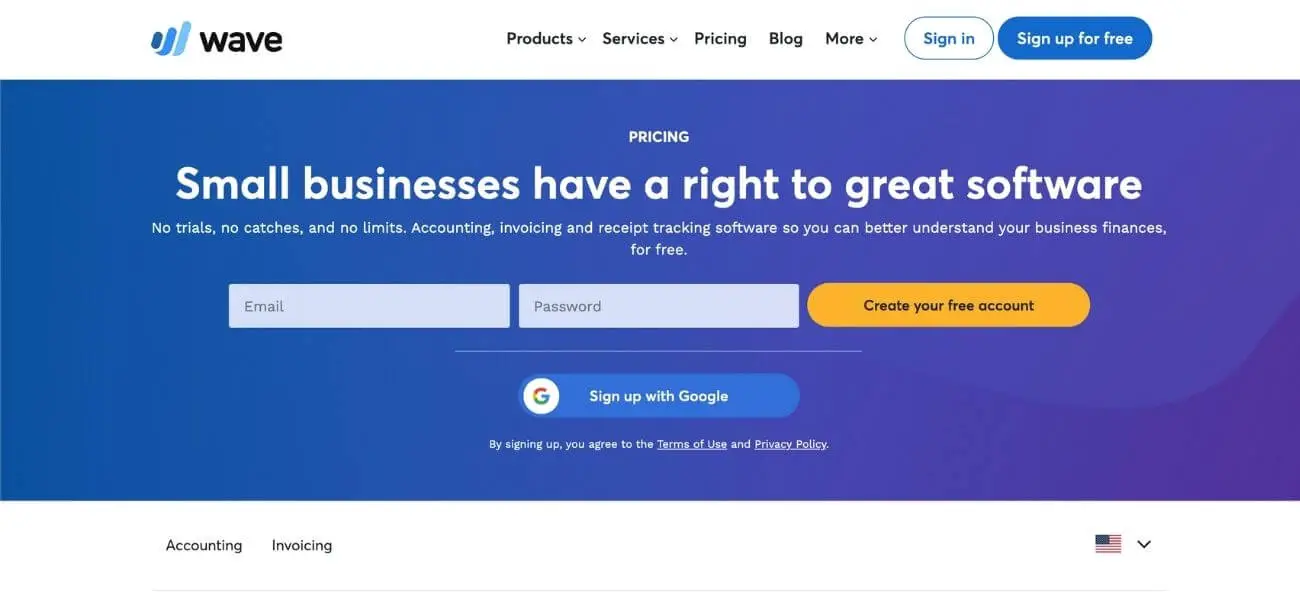 All invoices paid are positive income for your company. With the Wave Invoice software, professional invoices, such as recurrent payments and automatic payments, are easily produced and transmitted.
Wave is a nearly free invoicing software for small businesses. However, costs are incurred in the form of a small fee for each invoice. This fee is 2.9 percent plus 30 cents of the invoice cost (if the payment is made using American Express, the fee would then be 3.4 percent plus 30 cents).
Now, unless the customer pays by bank transfer, in which case the fee is only 1% with no additional cents.
An obvious advantage of using Wave is that it is free, aside from a small transaction fee. This is definitely a huge help to any small business that doesn't have a lot of money to invest in invoicing software. Right or wrong?
However, there are three invoice templates available. Now, this isn't much, but it's a lot for a free service. There are also a few CRM, ecommerce, and email marketing integrations available.
Wave also offers a live chat option for customer support, which is a great resource for anyone trying to solve a problem in a hurry, and something that is often only available on a higher paid tier.
Wave is quite flexible as well. There is only one tier in Wave, but it includes unlimited clients, users, invoices, and estimates. While there are no tiers to upgrade to, the lack of restrictions means that Wave is suitable for any growing business. Very cool invoice software especially for growing small businesses.
7. Sage Invoice Software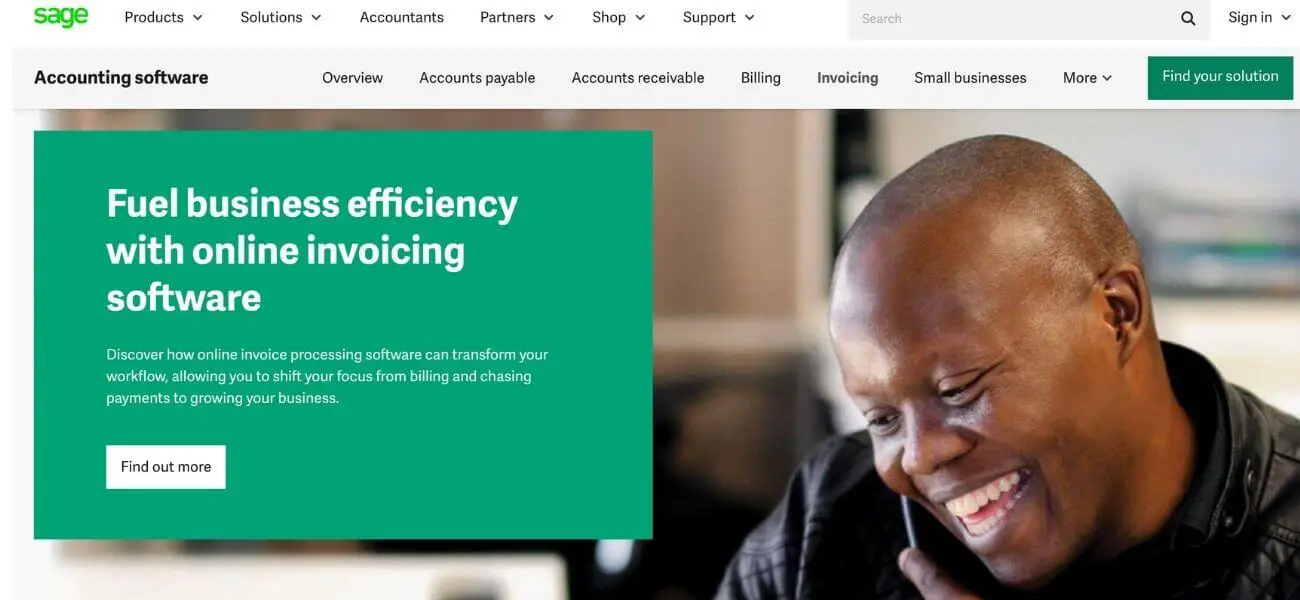 With Sage's simple online invoice and accounting software, you can avoid late payments. To save time and money, automate business invoicing and billing.
Sage Invoices are a simple, high-quality, and efficient way to get paid on time. The invoice number, customer information, payment date, and total amount due, as well as your payment terms and contact information, are all highlighted in a professional layout.
The Accounting Start plan ($10 per month) and the Accounting plan ($25 per month) are the only two tiers offered by Sage. The only difference between these plans is that the higher tier allows for an unlimited number of users, whereas the lower tier only allows for one.
Sage's invoice software is indeed relatively cheap, with a monthly fee of only $10 for unlimited invoices, clients, and estimates.
You can also include tracked hours, multi-currency, and attachments in your invoices, which can be created using one of Sage's two templates.
On any tier, Sage allows you to have an unlimited number of invoices, clients, and estimates. The only upgrade you'll need to grow your business is to upgrade to the Accounting plan, which allows you to have unlimited users instead of just one. For larger businesses, the lack of reporting options may be a hindrance, but for everyone else, the lack of limits from the start is a huge benefit.
Would you rather use Sage for your business invoices or Wave? 
8. Invoice 2go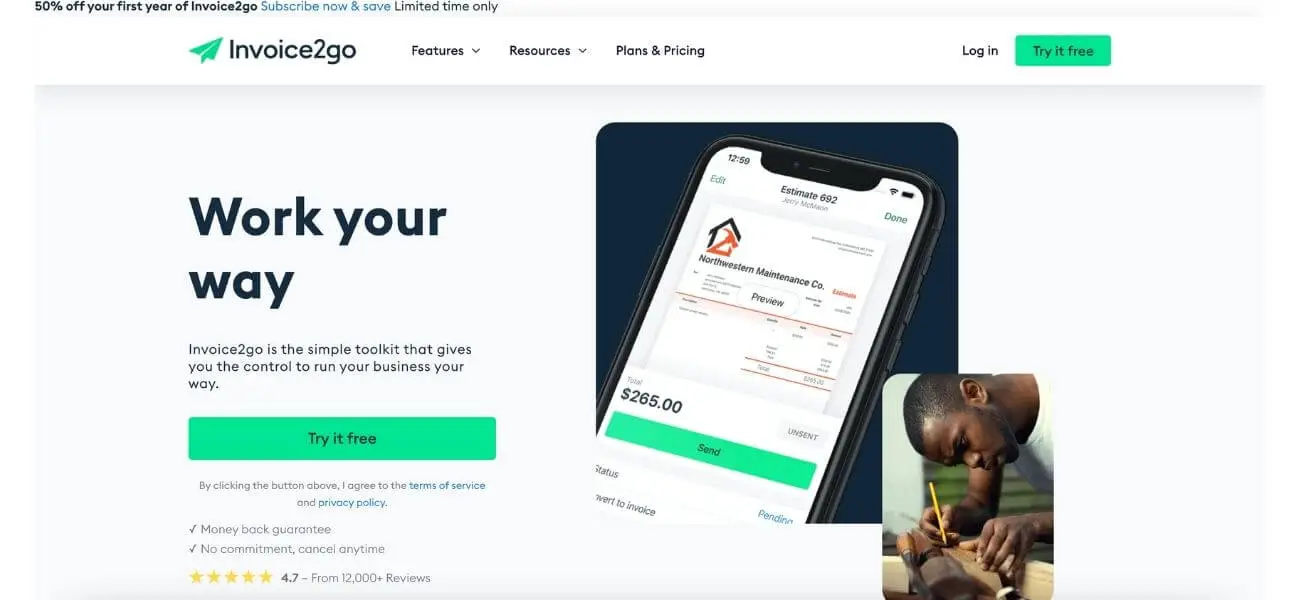 Users of this invoicing software have access to simple tools that go far beyond creating professional-looking invoices and estimates. Users can easily manage appointments, track time and expenses, and accept digital payments with this invoicing software.
This invoicing software can save users time, help them get paid faster, and make tax season a breeze for them.
While this list includes some free software options, they are somewhat limited. Invoice2Go may be the right choice for you if you're looking for more comprehensive invoice software that won't break the bank. In this case, your bank.
The Lite ($3.00 per month), Standard ($8.33 per month), Advanced ($15.00 per month), and Unlimited ($33.34 per month) tiers are all available.
Invoice2Go is a comfortable low-cost option. While the top tier allows users to create estimates, if you don't need that, the next tier down has a slew of other useful features, including tracked hours, discount display, and tax calculation. Great!
They also have eight invoice templates if you want to spice up your invoices. While this isn't the most templates offered by invoice software (Zoho has 16), it's still a significant advantage for anyone looking to match their company's aesthetic.
Invoice 2go's Flexibility Status
Its final tier, with unlimited clients, invoices, and estimates, allows for a lot of expansion. Every tier below Unlimited, however, imposes strict monthly invoice limits.
Notice that even the second-highest tier, Advanced, only allows 400 invoices per month, which may seem like a reasonable number. However, a growing business may find itself approaching this limit. If you're looking to grow your business, the Unlimited tier ($39.99 per month) is the only option suitable. 
9. Oneup Invoice Software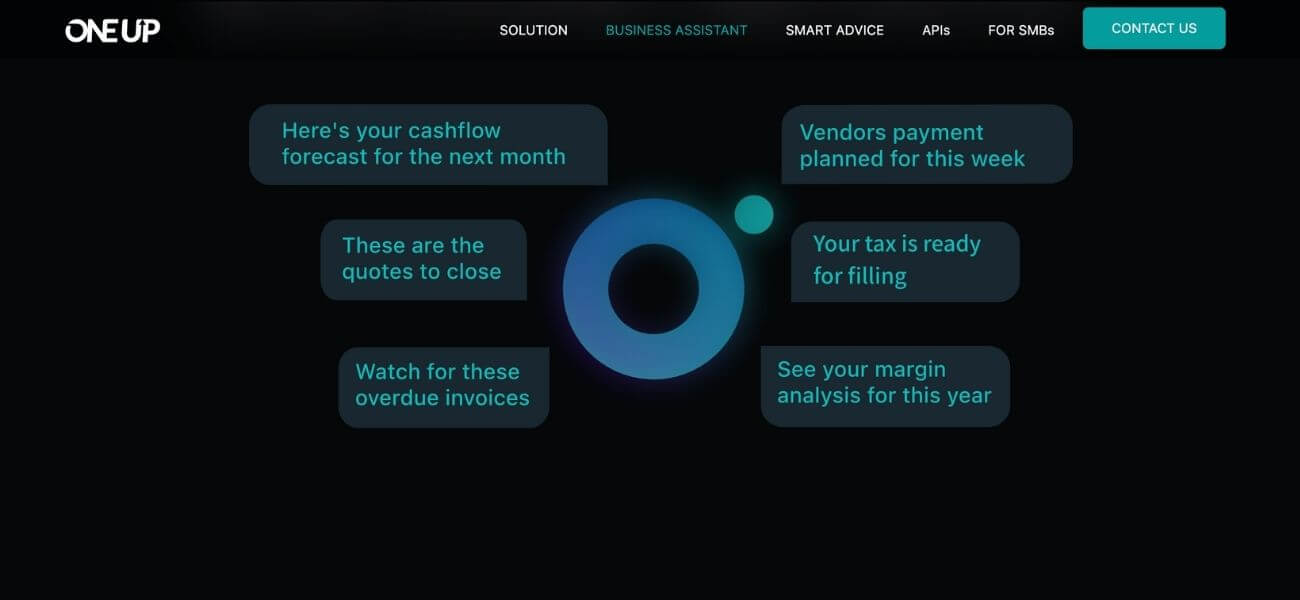 OneUp is a small business accounting software that is appropriate for sole proprietors, freelancers, and growing businesses 
But how can such a low-cost software include a surprising number of features, such as lead management for tracking potential customers and an excellent inventory module?
Self ($9 per month), Pro ($19 per month), Plus ($29 per month), Team ($69 per month), and Unlimited ($169 per month) are the five tiers available.
Now because OneUp is an accounting platform, you'll get a lot of accounting features in addition to your invoice software, as well as CRM integration. You'll be able to see all of your clients' records in one place, not just their invoice history, which can help you maintain long-term relationships with them.
The invoice software is adequate, but not exceptional. Even on the lowest tiers, there are no invoice or client limits. This entirely means that businesses won't have to keep track of their monthly activity to ensure they don't run out of space.
OneUp Reports
OneUp has a robust reporting feature set, with a variety of reports to choose from, including:
Profit and loss, balance sheet, G/L, and trial balance reports are examples of accounting and financial reports the invoicing software provides.
OneUp Invoice software would also provide expense reports. This would include both paid and unpaid expenses, as well as an expense report that you can download from your financial institution.
Inventory reports that support the tracking of a variety of information. Such information would include stock levels, orders, etc.
OneUp also allows you to create purchase orders and project reports.
Conclusion
Today's market is increasingly competitive, whether you're a small business owner, a startup founder, a freelancer, or a large corporation. Small and large businesses alike must look for ways to save time and money.
The advantages of using online invoicing software far outweigh the costs of setting it up. When switching your invoicing process, it's critical to choose the right invoicing solution with the right features.
So which of these amazing invoicing software for small businesses are you ready to work with?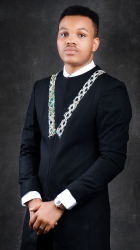 Latest posts by Harrison Acha
(see all)