For many types of businesses—from offices to storefronts to storage facilities, inventory management software makes monitoring products, goods, tools, and assets simple as ABC. 
However, most free inventory management software comes with a lot of limitations in terms of features, but subscription options are available if you require a more complex solution. 
The free versions, on the other hand, are sufficient for many small firms. In this article, we will detail the 9 best inventory management software for businesses.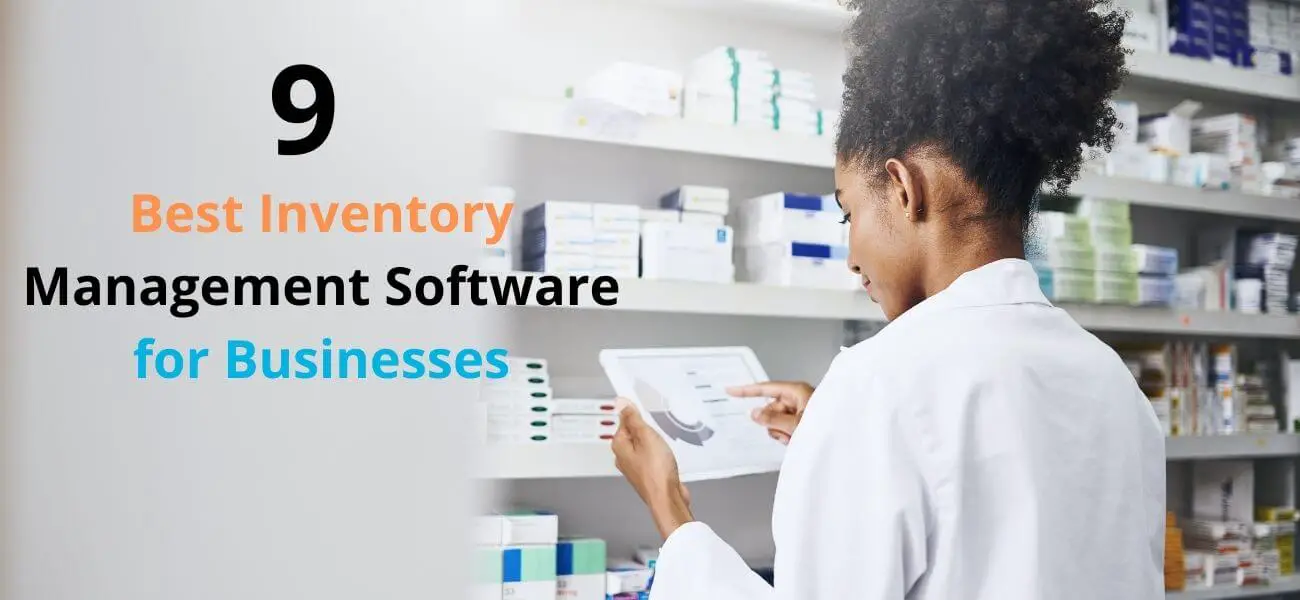 What is Inventory Management Software?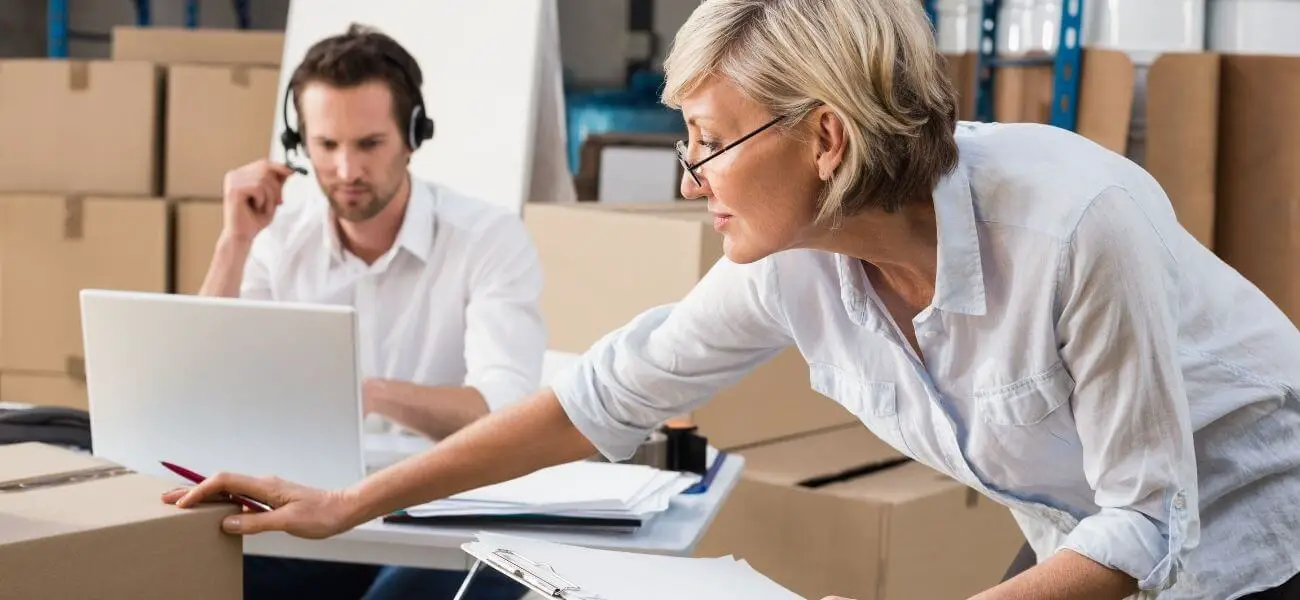 Inventory management software is any tool that offers the feature to keep track of goods and inventory levels throughout your company's supply chain.
Consider it as a system that traces your items' full journey. The software handles everything from placing orders with your vendor to delivering them to your customers. The software is designed to keep track, monitor, and report.
Inventory management entails a lot more than just keeping track of what you have in your company directory, or warehouse, or even your storeroom. It entails more than that.
The goal of any inventory management software reporting is to track warehouse products through the acquisition, sale, or use processes; locate them throughout one or more warehouses, and price (cost) the inventory (often in different currencies) so you know how much you have in inventory for accounting purposes.
See Also: 9 Best Invoicing Software for Small Businesses (Tools Ranked & Reviewed)
What to Consider When Choosing an Inventory Management Software
Compatibility 

Business expansion support

Onboarding support

User friendly
Cost-effective
The 9 Best Inventory Management Software
1. Zoho Inventory Management Software
With the Zoho inventory management software, you can manage your inventory across several platforms. Furthermore, Zoho provides capabilities such as inventory control, stock control and management, accounting, and CRM connections, just to help you keep track of every unit/product. 
Furthermore, the software is best suited for small and mid-sized retail establishments.
Zoho Inventory is a cloud-based inventory control and management platform or software that helps you organize your stock while taking notes of every movement
Zoho Inventory integrates with  Microsoft Azure, allowing you to use your Microsoft credentials for single sign-on.
 Zoho can be used to: 
Set a re-order level, and you'll be notified if and when your stock falls below it.

Create invoices, bills, and shipping labels.

Organize an inventory management system that is centralized across many warehouses.

Expand your business online and connect your accounts on Amazon, Shopify, E-bay, so every time you sell or reorganize products that inventory is instantly updated across all of your stores whenever you make a sale.

Easily interface with companies that ship globally or locally.

Use our vast reports to make informed business decisions.
Zoho Inventory is a cost-effective inventory management system. Paid plans begin at $39 per month and go up to $199 per month when paid annually.
See Also:9 Best Payroll Software for Small Businesses
2. Quickbooks
QuickBooks Inventory Management is a sophisticated and flexible solution that works well with QuickBooks accounting software. With the software, you can track inventory as well as invoice-related tasks.
Overall, QuickBooks Inventory Management simplifies accounting and improves financial management. Major features accompanying the software Quickbooks include tax calculation, tracking of expenses, invoice management, and sales reporting.
Quickbooks is very suitable for businesses running on a budget
When it comes to running a business, accounting and inventory management are both critical. However, accounting and inventory management software can be costly to acquire.
What's the best part about QuickBooks?
It entails both. Users of QuickBooks can benefit from a user-friendly accounting system as well as basic inventory control without having to pay hundreds of dollars extra per month.
When your company's inventory requirements grow too large, however, you'll run into issues. Inventory management features in QuickBooks are only add-ons to the platform's accounting capabilities (which is why inventory management isn't available on all plans).
Why choose QuickBooks?
For some businesses, QuickBooks is a sufficient inventory management system.
First of all, even the most expensive QuickBooks plan (QuickBooks Online Advanced) is cheaper than some of the well-known inventory management software. Many small businesses looking to save money will find it appealing because it is both an accounting program and an inventory management system.
The online integration of QuickBooks allows you to enjoy both inventory and accounting software in real-time tracking. That means that you do not need to manually update your company records every time you sell or reorganize products.
See Also: How to Start an Ecommerce Business from Home
3. Stitch Labs
Stitch Labs can be used by professional persons who wish to record invoices, orders, deliveries, and other requirements for inventory tracking. It offers superb usability and a simple user interface.
Although stitch labs just aren't as popular as Zoho and Quickbooks, it is a growing software that allows companies to monitor the level of stocks on more than one platform. It also offers a thorough analysis.
Stitch is a platform for stock and order management designed for contemporary and growing brands and retailers. We help you to sell effectively over many channels, find it easy to respond to demands relative to operations quickly, and control your inventory from one location. With Stitch, you are creating an advanced retail partner and platform that helps you concentrate your business.
Stitch Labs is best suited to growing companies that need B2B administration.
Multichannel medium-sized retailers centralize and optimize their inventory and operations to ensure full scalability and visibility.
Why choose Stitch labs?
Stitch Labs is relatively easy to use and offers excellent customer support for customer queries and questions.

The instinctive and user-friendly interface is another great feature.

The software provides extensive integrations from third parties including BigCommerce, Amazon, and others.

It will warn you concerning the limited availability of products so you never run out of stock.
See Also: Top 15 Cold Calling Tips for Businesses That Works Magic
4. Odoo
Odoo is an all-in-one open-source, fully customizable, and fully integrated software package with hundreds of impressive business software. With  Odoo you can be sure you have all of the effective running features a business needs. Some of these features should include CRM, Inventory, Accounting, etc. 
Odoo is customized for helping businesses grow with its wide range of effective, easy-to-use business solutions, regardless of size or budget.
The Odoo software is for all, it's an open-source software put up to assist people that need a blog to big businesses that require a complete ERP. The software is very much flexible and adaptable to small and medium-sized enterprises and big companies as well.
As a standalone product, Odoo offers its stock management app free of charge. Almost everything you need for direct inventory processing is contained in the inventory app. But other Odoo products are subject to charges. Odoo is a superb choice for warehouses and drop shippers with large quantities of sales without any limits on items, users, or locations.
What can you do with Odoo?
Organize and manage digital and consumable products.

Inventory management with two entries

There are no limits to the number of products, users, or locations.

Zones, rows, shelves, and other locations are included.

Scannable barcodes

Counting in cycles

Transfer stock, scrap products

Customized product or supplier alerts

Inventory operations should be planned based on product availability or order forecasting.

Request for automated quotations

Tracking by barcode or serial number
See Also: 21 Bad Business Habits You Should Avoid
5. SellerCloud
Sellercloud is an ecommerce platform that assists online merchants in overcoming the challenges of multi-channel selling. 
From inventory management to product listing publication and order fulfilment, they've got you covered. Seller Cloud makes it easier for your company to meet the demands of reaching out to more channels than ever before.
With more than 120 integrations, your company can finally streamline operations and reach its full potential regarding inventory management.
Probably one of the best inventory management tools for e-commerce businesses.  Package processing, planned listings, customer feedback management, and many other features are just a few of the highlights.
There are also numerous interfaces from third-party payments options, shopping carts, e-commerce apps, etc. For example, its ability to connect to several channels for better businesses, like eBay and Amazon, is an amazing feature of seller cloud.
For online retailers or companies with multi-channel sales operations, SellerCloud is best suited.
Why Choose Seller Cloud
The SellerCloud software creates a catalog for all your products and inventory. This catalog would allow you to locate the product characteristics for all your products at once, without having to stress so much.

It helps you to keep track of your stock across all sales channels available.   You may also follow the progress of your order from start to finish.
You may also follow the progress of your order from start to finish.
It is put in charge of all incoming orders as well as other related duties. In addition to that, it could also send out a stock-price alert.

SellerCloud also assists in the creation of detailed business reports that can be used to rate and monitor the success of your company's goods, products, etc across different channels.
See Also: How to Write Email Copy That Sells Like Crazy
6. Fishbowl Inventory
Fishbowl is a hybrid solution for small and mid-size businesses for manufacturing and warehouse management. 
You may also rely on Fishbowl Inventory, which is a top-notch inventory and warehouse management solution. It controls stock tracking as well as FIFO accounting methods and tools.
Fishbowl Inventory, on the other hand, is not as well-known as Zoho and Quickbooks. Yes, it isn't as well-known. However, it continues to make a positive effect on the inventory management tool industry.
In reality, it's a cost-effective inventory management solution that may help you optimize all of your activities, including distributing, producing, selling, and servicing.
Fishbowl Inventory is ideal for managing dropshipping orders and, of course, bar-coding inventory.
It is, however, ideal if you wish to utilize it in conjunction with Quickbooks to streamline accounting and shipping.
Why Choose Fishbowl Inventory Management Software
You may utilize all of its services across different locations of your company without any problems.

It tracks and monitors all of the assets in your inventory regularly. As a result, Fishbowl is one of the top nine inventory management software programs in the world.

For commercial profit, Fishbowl provides improved service management methods.

Fishbowl also aids in the storage of data and the management of suppliers for improved business results.
See Also: How to Start a Small Business From Home (Low Cost)
7. Square Inventory Management Software
For small companies, Square is the finest free point-of-sale (POS) solution. It does, however, come with a comprehensive set of inventory tracking and monitoring features for an infinite number of items and users.
It also has an eCommerce platform, which we think is great for shops. You can be confident that Square is the greatest match for merchants. Retailers that want to sell in-store, online, through invoicing, or on their phones but don't want to pay for inventory management.
What Can You Do With Square Inventory Management Software?
Make categories for your goods.

Each item should include a photo, a description, and an SKU number.

Colors and sizes are examples of item modifications that may be added and tracked.

Import and manage a large number of goods.

Create low-stock notifications that are sent out automatically.

Reports may be downloaded or exported to a spreadsheet that can be printed.

There are no limits on the number of goods, users, or locations that may be created.
8. Sortly Inventory Management Software
Sortly is a cloud-based inventory management software that offers users or businesses features such as activity monitoring, barcoding, location tracking, and audit trails.
The built-in barcode scanner, on the other hand, is a standout feature. It allows you to scan barcodes and QR codes even while you're offline.
Even when you're not online? This is really amazing.
This enables you to scan incoming and outgoing inventory even if your phone app is not connected to the internet. When you go online, it immediately syncs with your account.
Why Choose Sortly Inventory Management Software
Access via desktop and mobile apps

Scanner within the app

Barcode Lookup automatically

Scan and link barcodes from third parties

Check-in/out things with a quick action scanner

Custom fields can be added (limited to one actually)

Each item can have up to eight photographs attached to it.

Add your notes and tags.

Details on bulk editing

Reports in CSV and PDF format

Help center, tutorials, and weekly onboarding seminars are all available.
The best part of it is that, even on the free plan, Sortly gives you full access to their barcode scanning mechanism. Upgrade to the Ultra plan (starting at $99/month) to get integrations, bespoke barcodes, and the ability to utilize external/handheld scanners.
Does Shortly Integrate with Shopify?
The answer is no. At the moment they do not have Shopify integrations available.
See Also: 21 Best Side Hustle Ideas to Make an Extra $10,000 Monthly
9. ABC Inventory
Almyta Systems' ABC Inventory has several features that make it ideal for your business. It can manage numerous locations and warehouses, complicated shipping demands, huge quantities, and different supply chain models despite being a locally installed system with an outdated interface.
Why choose ABC inventory
There are no limits on the number of firms, warehouses, locations, currencies, or logos that may be created.

There are translations in several languages (popup or in-field)

Data may be exported to Microsoft Excel, Word, HTML, and plain text.

Orders for goods

Appointments at the warehouse, billing, and shipment

Adjustments, both positive and negative

Scanning of Barcodes

Repairs to inventory

Leasing of inventory

Forecasting

Advanced search and quick browsing

Orders for sales and shipment

Orders for work

Asset management, both physical and immaterial
The inventory control software, which is designed for small to medium enterprises, allows users to handle buy orders, sales orders, and more.
The full software is available for free from ABC. You must, however, acquire one of the product's licenses if you want assistance or wish to network the software over several workstations.
Free add-ons and lifetime upgrades are included with all purchased licenses.
ABC Inventory price starts at a fixed fee of $435.00 for a one-time payment. A free version is available. There is no free trial offered by ABC Inventory at the time of this publication.
Conclusion
To summarize, this list included some of the best inventory management software for tracking your items from the producer to the warehouse to the retail outlet. 
You don't want to wait another day to start effectively managing your inventory and keeping track of every item, whether you run a retail store or a thriving online firm.
After all, it's your product, therefore you should have complete control over it.
However, deciding on the finest inventory management technology is a personal decision. It is totally dependent on your company's demands, budget, and a number of team members, among other factors.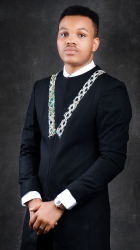 Latest posts by Harrison Acha
(see all)