Blackmail can happen anywhere at any time and social media is not exempted from this bad vice. People are getting blackmailed almost every day on Facebook.
Being blackmailed is a horrible position to be in. This article is aimed at proffering solutions to Facebook blackmail.
So, if you are currently facing blackmail or wish to know what to do in case you suffer one or you wish to know how to avoid blackmail, this read is for you.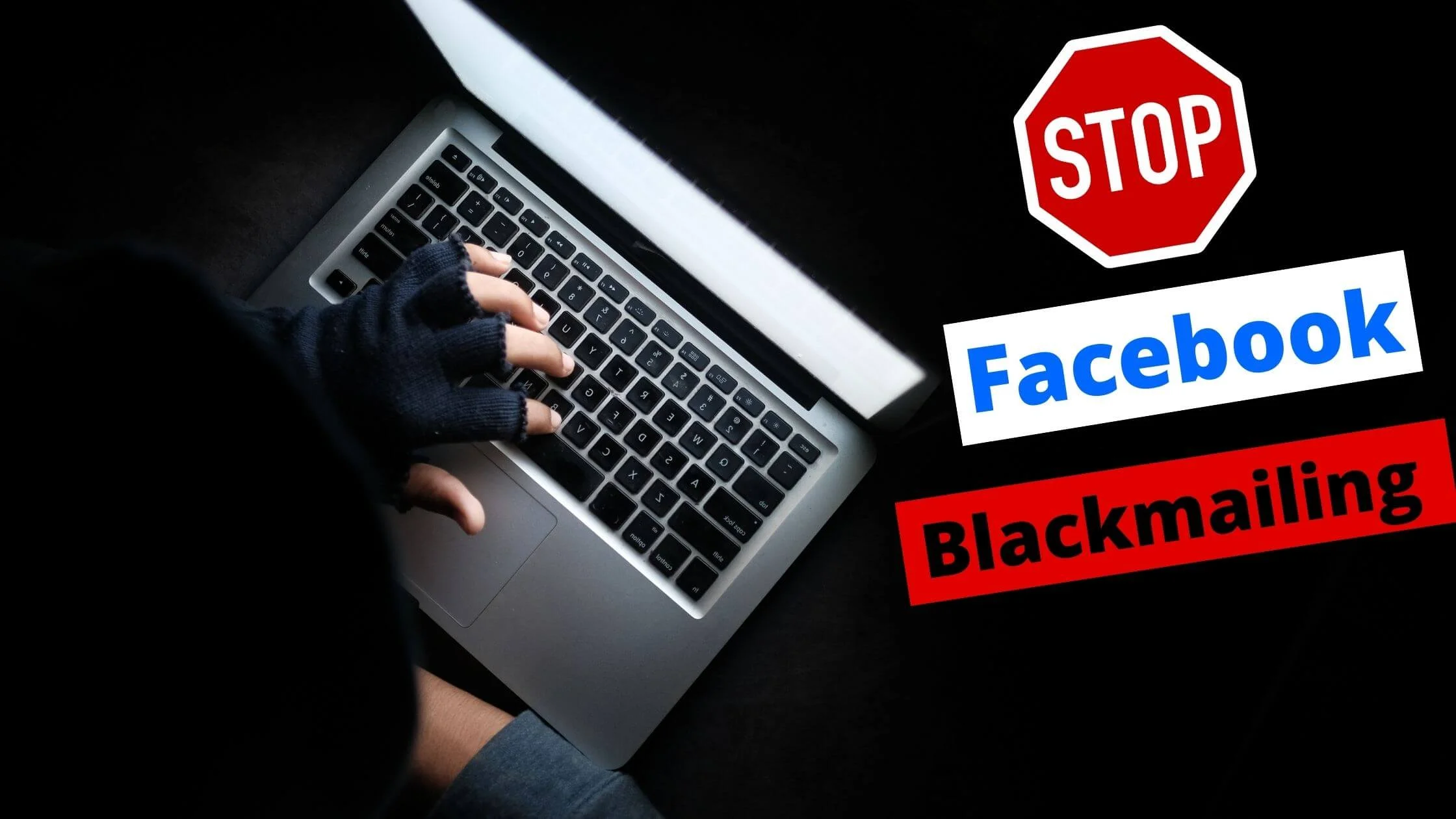 Blackmail can be very pronounced, and on some occasions, subtle. Nonetheless, the basic of blackmail is having to make a payment to buy the silence of a person.
It can be a case where you are asked to provide payment in monetary terms to prevent a private picture or video from being released to the public.
Other horrible demands can be made directly or indirectly to prevent the escalating of materials or information that promises to be implicative.
No matter the circumstance of the blackmail even when it looks justified, it is still blackmail and is wrong.
Read along to find out what to do in a case of blackmail on Facebook.
How to Stop Someone From Blackmailing You on Facebook
Several things can be done to stop someone from blackmailing on Facebook. All the means of curbing blackmailing on Facebook have been grouped into two in this article. There are:
Making a Report.
Account Management.
1. Making a Report
Blackmail strives in secrecy as with many other crimes. It might seem as though speaking out about what is happening in your space might come with negative repercussions.
However, the truth is that keeping quiet will. On most occasions, blackmailers do not extort or make use of the situation to their advantage as a one-time case.
They keep coming at their victims over and over again. If you are in a situation where you are being blackmailed, complying with the demand(s) of the blackmailer will not solve the problem.
It can make it worse. The best option is to speak out and make a report to the appropriate persons.
Reports can be made to different personnel for a case of blackmail on Facebook. Let's examine these reports and how to make them.
See Also: Why Can't I See Last Active on Facebook Messenger
Report to Facebook Operators
Given that the environment for the blackmail is on Facebook, the first group of persons this can be reported to, is the operators of the platform.
You can make an official report to Facebook. This will lead to an investigation which will result in the account of the blackmailer being deactivated.
Once the means through which the blackmailer gets to you is disabled, the continuity of the blackmail is terminated.
How to Report a Blackmail to Facebook
Follow the steps below to make a report to Facebook.
Launch the Facebook platform to open your Facebook account.
Locate the account of the blackmailer and open the profile of the blackmailer.
On the profile page, click on the profile settings icon reflected by a three-dotted symbol. The icon is located at the right end of the profile.
From the profile settings page that is open, search for either Report Profile or Find Support depending on which is found in the settings.
From the options of the reason for reporting, you can either choose "Harassment or Bullying" or go ahead to tap on "Something else". The latter option will allow you to input the problem by yourself in the description box provided.
Tap on " Next" afterwards.
You may be required to give a detailed report in a case of severity.
When you have completed this, you can tap or click on "Done" to finalize the process.
Once the case is investigated and found out to be true, the blackmailer will be suspended from making use of the platform. The procedure is usually a fast one.
Here'a also also a detailed guide on how to contact Facebook live chat support.
Report to the Police
In many countries, blackmail is a legal crime. Hence, a case of blackmail can and should be reported to the Police.
This is a greater necessity in a situation where the blackmailer has access to your details and contact.
Deactivating the account of the person might not be sufficient in stopping the blackmail from continuing if the person can get to you directly via mail or a call.
Ensure you have a screenshot of messages sent, a recording of a call made or any other material that can serve as evidence to back up your claim. You can request the support of a friend and go over to the Police authority to file the case and seek help. If you have an access to a lawyer, such a person can come in handy in this situation.
See Also: Does Facebook Notify When You Screenshot a Picture or Story
Report to Facebook's Internet Crime Complaint Centre (IC³)
The IC³ is designed to investigate cases such as this and effect a more permanent solution.
If you suspect that the blackmailer is operating a fake account and is likely to carry out this vice again with another Facebook user, it will be best to report this case to the Internet Crime Complaint Centre of Facebook.
How to Report a Blackmail to Facebook's Internet Crime Complaint Centre
Launch the complaint website @ www.ic3.gov.
Select the "File a Complaint" feature.
Click on ic3.gov. to open the page.
Go through the instructions on the page and accept their conditions.
Input the necessary information to the Complaint Form.
Click on "Submit Complaint" to complete the procedure.
2. Account Management
After reporting a case the next to do is to configure your Facebook account in such a way as to stop the blackmail from continuing or another one from happening.
You can block the account of the blackmailer and update the privacy settings of your account.
See Also: How to Track the Location of Someone's Facebook Account
Blocking the Blackmailer's Account
To block the blackmailer from having further access to you, do the following.
Open your Facebook account.
Locate the account of the blackmailer and open the profile.
At the right end of the profile click on the three-dotted line icon to open the profile settings of the blackmailer.
From the page opened select "Block".
Confirm the process by clicking on " Block" from the alert that will pop up.
Updating Privacy Settings
To discontinue the blackmail, it is best to review and update your privacy settings.
You can stop the blackmailer from sending in a friend request and make some other of your details on Facebook private in case they were not. For instance your mail address and other contact info.
How to Prevent a Blackmail on Facebook
It is best to prevent blackmail than to have to go through the turmoil of being a victim and trying to stop one. A few tips to prevent blackmail are shared below:
Ensure that certain aspects of your account are made private like your contact. In a situation where you have to provide something like mail or other means of contact, ensure these details are made just to get reached by outsiders. Hence, they should not be personalized contact info.
Reject Friend Request from people you do not know and are not comfortable with their profile and the activity in their account.
Do not share personal information with people you do not know and have no basis to trust on Facebook.
Avoid clicking on unverified third-party links.
See Also: How to Turn Off Video Call on Messenger App
Stop Someone From Blackmailing You on Facebook FAQs
Can temporary deactivation of an account stop blackmail on Facebook?
It depends on the severity of the blackmail.
If the case is a mild one and the blackmailer doesn't have any other means of contacting you, it could work if you update your account settings once you activate the account and block the blackmailer.
However, this will not be sufficient to stop a severe case of blackmail where the blackmailer has access to other means of contacting you. It will be best to report the case to the authority.
How fast is the procedure for taking action against a reported blackmail case to IC3?
Reporting blackmail to IC3 does not lead to immediate action. It will take a while for the investigation of the case to be carried out.
This can be done in addition to reporting the case to Facebook operators.
Conclusion
The best thing to do is to prevent blackmail. However, in a situation where you are a victim already, make sure you report the case.
A case of blackmail should not be taken lightly even if it is not seeming severe. Every blackmail case has the potential to lead to drastic damage.
Also Read: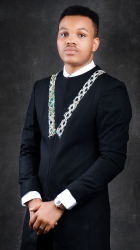 Latest posts by Harrison Acha
(see all)