When setting up a website for your business, it is important to set up SEO. This can be achieved by using specific SEO tools to get your target customers to have easy access to your website, and hence, your product.
Keyword research tools help you to horn your SEO strategy and create content that brings value to your target audience Google is excited to rank on page one on SERP (Search Engine Result Page). These tools can be free or paid depending on the number of businesses or websites you want to use them for.
Here is an in-depth guide on the best keyword research tools to set up SEO for your website.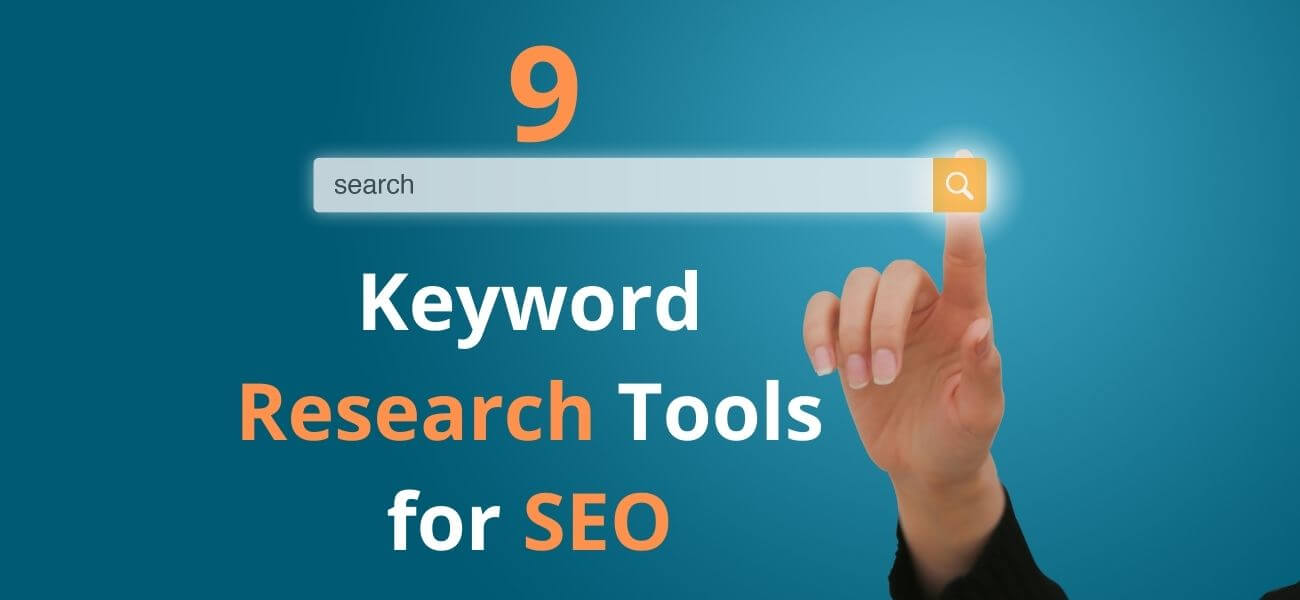 It is important to be equipped with some of the terminologies you would have to get accustomed to when doing SEO. As such, we would look at the following before discussing the 9 best keyword research tools.
See Also: How to Monetize Your Blog From Day One (Make $10k Monthly).
What is SEO

?
SEO is an acronym for Search Engine Optimization. It is the entire process of improving the amount of traffic to a website and the quality of that traffic from search engines.
SEO utilizes traffic from different kinds of searches like news searches, niche-specific search engines, and others, rather than traffic got through advertisements.
What are SEO Tools?
SEO tools evaluate web pages providing information about the nature of the backlinks and keywords on that web page. They help to reveal the potential area of opportunity to improve your website traffic and identify weak websites that may affect your page rank negatively.
What is SEO Ranking?
SEO ranking depicts or indicates a website's position on the results page of a search engine. This position is dependent on various factors like how relevant the website content is to the search term, the quantity and quality of backlinks leading to the page, and the amount of quality tragic the website gets.
What are Keyword Research Tools?
Keyword research tools are free and paid online keyword research instruments that use Google's and other search engine's auto–complete features to generate quality long-tail keywords.
Simply, keyword research tools are tools that help generate relevant and related keywords to any term or topic.
What are SEO Keyword Research Tools?
SEO keyword research tools are free and paid software that generates relevant keywords that can help to improve the quality and quantity of traffic to your website using various features.
Most of these tools help to carry out SEO audits and other technical SEO activities on a website.
See Also: 21 Highest Paying Affiliate Marketing Programs for Beginners and Experts
The 9 Best Keyword Research Tools for SEO
1. SEMrush
Best SEO keyword research tool to gain better online visibility.
Top marketers in the world rate SEMrush as the #1 keyword research tool. It is a platform with the perfect SEO tool suite to carry out keyword research and help improve the SEO ranking of your website. Using the keyword overview feature, you can input a keyword and get the full information about that keyword term.
SEMrush provides features like:
 

Monthly search volume

 

Ideas of Long-tail keywords and ads

Annual

keyword trends

Full

keyword research

suite

Insights on organic traffic

Broken link finder

.
SEMrush Pricing
SEMrush grants a 7-day trial of its services for free, after which you have to select one of its four pricing plans which are:
➢ Pro: This is a plan for freelancers and sites with a limited budget. It costs $99.95 a month and it is billed annually.
➢ Guru: This plan suits mid-sized businesses and it costs $191.62 a month billed annually.
➢ Business: This plan is for E-commerce websites. It costs $374.95 for a month billed annually.
➢ Enterprise: This is a custom plan for strategies exceeding the capabilities of the mentioned solutions above.
See Also: How to Start an Ecommerce Business from Home
2. Ahrefs
Best SEO keyword research tool to grow your search traffic.
Ahrefs is another popular tool with features similar to that of SEMrush. It provides a deep keyword result to the user, provides special click metrics using clickstream data and other features like:
➢
Concise
keyword difficulty score
➢
Extensive
Search Engine Results Page (SERP) overview
➢
1000+
keyword suggestions
Ahrefs Pricing
For freelancers, online marketers, medium–scale businesses/organizations, and larger brands pricing start at $82 per month using the yearly payment plan.
3. Serpstat
Serpstat is an all-in-one solution that is meant to ease the process of Search engine optimization. It combines website analytics, backlinks analytics, keyword research tools, rank tracker, and SERP analytic tools. It offers features like:
Serpstat Pricing
It has a free trial program that is free but constant usage will require a subscription. A personal plan costs $55 per month.
4. Google Keyword Planner 
Best SEO keyword research tool for topic ideas and content optimization
Google Keyword Planner is a simple tool option that offers a few typical features. Though not very functional, it is one of the top sources of keyword data.
Google Keyword Planner is the best choice for business websites. It offers features like:
Locating commercial keywords

Accurate search volumes.
Google Keyword Planner Pricing
Google Keyword Planner is free.
See Also: How to Start a Lifestyle Blog That Makes $100,000+ Monthly
5. Ubersuggest
Free SEO Keyword Tool, Generate More Content Ideas
Ubersuggest is a tool from Neil Patel. It offers features like Search Volume data, Keyword Suggestions, Keyword difficulty, and more.
It also provides a few of the top 100 Google results for a keyword term, with estimated visits, backlinks, domain score, and the total number of social media shares.
Using a Google account to sign into Ubersuggest grants you more keyword suggestions, daily rank tracking, and personalized SEO suggestions.
Ubersuggest also has a Chrome extension feature that helps you work more efficiently.
Ubersuggest Pricing
➢ Ubersuggest is FREE. However, there is also a paid version.
➢ Individual: $12USD/month or $120USD/LIFETIME (No Monthly Fees)
➢ Business: $20USD/month or $200USD/LIFETIME (No Monthly Fees)
➢ Enterprise/Agency: $40USD/month $400USD/LIFETIME (No Monthly Fees)
See Also: How to Write Email Copy That Sells Like Crazy
6. Keyword

Tool
Best SEO keyword research tool for keyword suggestions and ideas.
Keyword Tool is the best tool for data mining. This platform is considered one of the best keyword research tools by many experts. It offers analysis features for various search engines like Bing, YouTube, Google. It offers features like:
Keyword

finder using

autocomplete feature of Google

Social media marketing supplements

.
Keyword

Tool Pricing 
Keyword Tool is free for the first 750+ keywords. The basic plan costs $69 per month, billed annually.
7. Moz

Keyword Explorer 
Best SEO keyword research tools to discover and prioritize keywords
Moz Keyword Explorer delivers simple, yet unique, keyword recommendations. It contains all the tools you would expect from the top keyword research tools platform and two additional special data points:
Organic Click-through Rate (CTR) Score
This data point demonstrates the expected number of clicks you will attract on the 1st page of Google.
Priority Score
This is a combination of the constitutional factors a model research platform uses to recommend various keyword choices. It adds keyword difficulty, search volume, and data on CTR together to aid you in choosing the best term for your works.
Its features include:
➢
Related
and relevant
keyword suggestions
➢
Search query
CTR
and
the
priority score
Moz

Keyword Pricing
Signing up and registering a Moz account is free and grants access to the Keyword Explorer and 10 queries every month only.
To access the complete SEO features, you have to purchase the platform's "medium" plan.
This plan costs $179 a month which comes with the choice of a free 1–month trial.
See Also: How to Choose a Blog Niche That Makes Money
8. AnswerThePublic
Best social listening tool for SEO
This platform is a bit different from other research platforms. It presents keyword search results in a visual format that you can also see in a list or download and view. It is a good platform for beginners in SEO as you don't have to create or register an account to access its search features.
Its keyword results are based on Google and Bing's autosuggest or autocomplete features.
AnswerThePublic Pricing
AnswerThePublic is a free research platform but performing searches on it regularly will require you to purchase their pro plan which costs $99 per month for the individual plan billed annually and $399 for the enterprise plan billed annually.
9. Long-tail Pro
Best SEO keyword research tool to find long-tail keywords
Long-tail Pro generates long-tail keywords for a specific niche and micro-niche sites. It has been regarded as the new standard of SEO. Its particular focus is on how you rank against your competitors on the first page of Google.
It offers the following features:
➢
Detailed keyword metrics
➢
Easy access to long-tail keywords
➢
Keyword recommendations
➢
2,500+ SERP
searches
per
day.
Long-tail Pro Pricing
It offers a 7-day free trial after which a subscription will be needed. Long-tail Pro currently offers three plans to users:
➢
Starter
plan
–
$25 per month
➢
Pro
plan
–
$45 per month
➢
Agency
plan
–
$98 per month.
Conclusion
SEO keyword research tools help with content ideas and how to generate better content that drive traffic to your blog and website.
Whether you are a beginner trying to find your ground with SEO, or a professional trying to increase sales and customer base, making use of the SEO tools listed in this article would greatly help you on your SEO journey.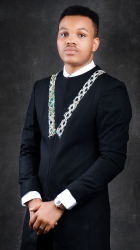 Latest posts by Harrison Acha
(see all)