Tumblr is a great content platform where you can share texts, photos and videos. It functions in close similarity with Twitter.
Among the many features that are available on the platform adding a link is one of them.
For an artist, a writer or any other brand who is hoping to generate web traffic to your other sites, this is one feature you can maximize as it is an authentic way to build your authority.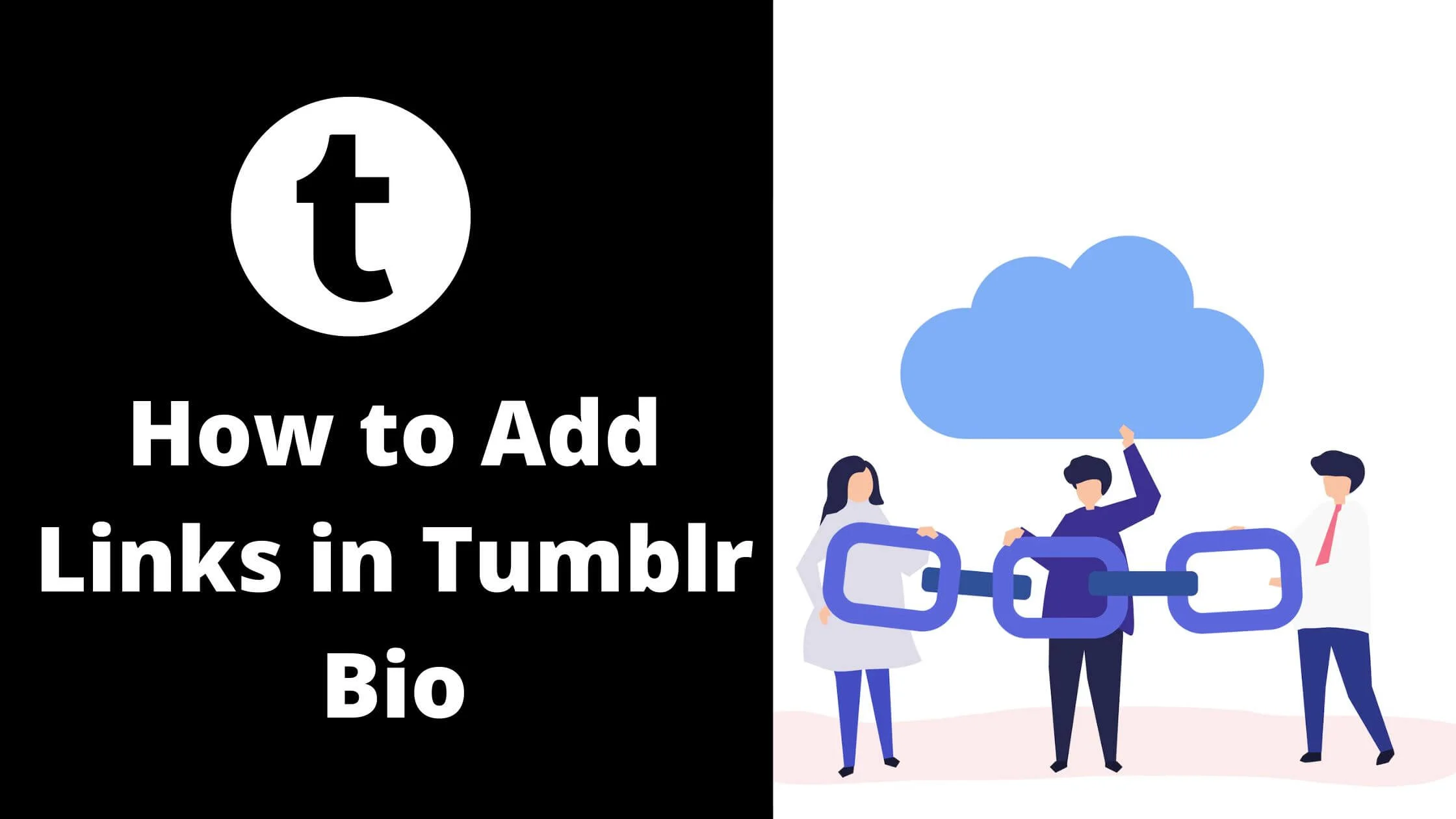 If you scan through your Tumblr page you may doubt that the feature to add a link to other sites is possible.
This is a result of the fact that the process of getting this done is not an open one on the platform.
However, you can easily carry out the process by learning how to do so. This is exactly what will be discussed here.
So, relax and find out how to add links to your Tumblr bio.
What is Tumblr
Tumblr is categorized as a Web 2.0 property, that is, websites hosted by third-party platforms in Search Engine Optimization.
Making use of the link addition feature on the platform to increase web traffic to other websites can be carried out in the following ways:
Within a post.
In the bio of your Tumblr page.
As much as the two ways are of great value, we are looking at the second way which is to add links to the bio section of your Tumblr page.
Notes:
You are permitted to add a maximum of 3 links to your bio on Tumblr.
There is no specially built-in feature provided by Tumblr that allows you to directly add links to your bio. You will have to utilize an HTML code of which you will have to do the manual copying and paste.
Links in your bio are great referral tools to your other social media handles.
How to Add Links to Your Tumblr Bio
Now, let's find out how to carry out the process of adding links to your Tumblr bio.
If you are feeling as though this might be a difficult process, don't worry, the stepwise guide below will help you out.
Follow the steps below to add links to your Tumblr bio.
Step 1: Proceed to Your Tumblr Dashboard
You can make use of your favourite web browser to go to the Tumblr login page.
On the login page, enter your details and log into your Tumblr account.
When you have logged in, proceed to your dashboard.
Step 2: Launch Your Tumblr Profile
On the upper right side of your Tumblr dashboard, you will find the profile icon.
The profile icon is symbolized by a silhouetted person; the head and the shoulder of a person.
Click or press the profile icon to be directed to your profile section.
Step 3: Edit Your Appearance
To be able to add links to your bio, you will have to edit your appearance.
Find the Palette option in the profile menu and select the blog you want to have edited.
Note that some blogs may not provide you with the "Edit appearance" function.
In such cases, place your mouse under the name of the blog and you will have the head and shoulder icon appear.
Press the icon to be directed to the blog page that has several blog options.
Select the "Edit theme" option.
Step 4: Go to Your Blog's Description Section
In the blog, check for the description at the left bar of the blog.
Underneath the "Description" option, you will find a text which is your blog's bio.
Select the text to open up your Tumblr bio where you will be adding the links.
Step 5: Add Your Code to Your Tumblr Bio
To add your links, remember that you have to make use of the copy and paste feature.
You are to copy and paste the HTML code into the description box.
In case you are not familiar with what an HTML code looks like, an example is provided for you below:
<a href="URL">"TITLE"</a>
Step 6: Edit the Code to Add the Link
After inserting the code in your bio, you have to edit the code to add the link you want to add to your bio.
To do this, simply do the following:
Make a replacement of the "URL" present in the code with the link you want to add to the bio.
In place of the "TITLE" in the code, replace it with the text you wish to have present.
If there are quotation marks present in the code, do not forget to delete them.
Step 7: Save the Changes Made
To ensure that the link you have added is active, you have to save all that you have done.
To do this, find the "Save" function in the upper part of the sidebar and select the function.
After all, this is completed, you can press the "Exit" option as you have successfully added a link to your Tumblr bio.
You can follow the same process to add more than one link to your Tumblr bio.
Note:
Going directly to the Settings of your Tumblr account to edit the appearance of your blog will lead to the loss of the link.
To ensure that the link is active instead of erased, carry out the editing of the appearance of the blog from the Palette section of your account only as described above.
How to Add Links in Tumblr Bio FAQs
Here are frequently asked questions on how to add links in Tumblr bio
Can I put links in my Tumblr bio?
Links can be added to your Tumblr bio.
However, it is important to note that there is an in-built feature that allows you to add links to your Tumblr bio directly.
To be able to effectively add a link to your bio, you will have to do simple HTML coding.
Why is the link I added on my Tumblr bio not working?
Several things can serve as the reason why the link you added on your Tumblr bio is not working.
One of these is the fact that you may not have created a successful landing page for the link you added.
A referral link without a landing page is as useless as not having the link at all.
Other reasons may be the function of a poor network connection at the time when the link is added.
The mobile device that is being used can be a reason as well. Making use of a device that has issues can make an active link seem as though it is not working.
In this case, you may want to confirm if truly the link added is not working by making use of another device to check out the link.
Conclusion
If you own a Tumblr account, then, you have another marketing arsenal at your disposal especially if you are a business-oriented individual.
Beyond the regular creation and uploading of texts, pictures and videos on your Tumblr account, you can leverage the account to create an SEO tool to promote what you do on other social media platforms.
You can add links to your Tumblr bio and these links can serve as good referral links to your other social media accounts thereby generating web traffic for your other social media handles.
This is a wonderful optimization tool for scaling your business and expanding your network and reach.
There is equally the option of in-text link addition on Tumblr and this is a valid referral link as well.
The difference between these two means of link addition on Tumblr is that the latter (in-text link addition) is only open to those who see the post which has the referral link in it; while the former (adding a link to the Tumblr bio) is made public to as many persons who see your Tumblr account.
So, learn how to add a link to your Tumblr bio as provided in this article and make use of this feature to enhance your web traffic to other websites.
Also Read: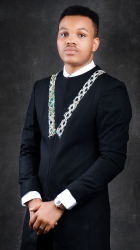 Latest posts by Harrison Acha
(see all)