WhatsApp is one of the easiest social platforms to relate with people.
Though it has a smaller reach in comparison to the likes of Facebook and Instagram, it is still a good space to build relationships, network with people, promote businesses and meet with potential clients.
To be able to relate better with people, especially people who do not know you, you should be able to present yourself as a good brand.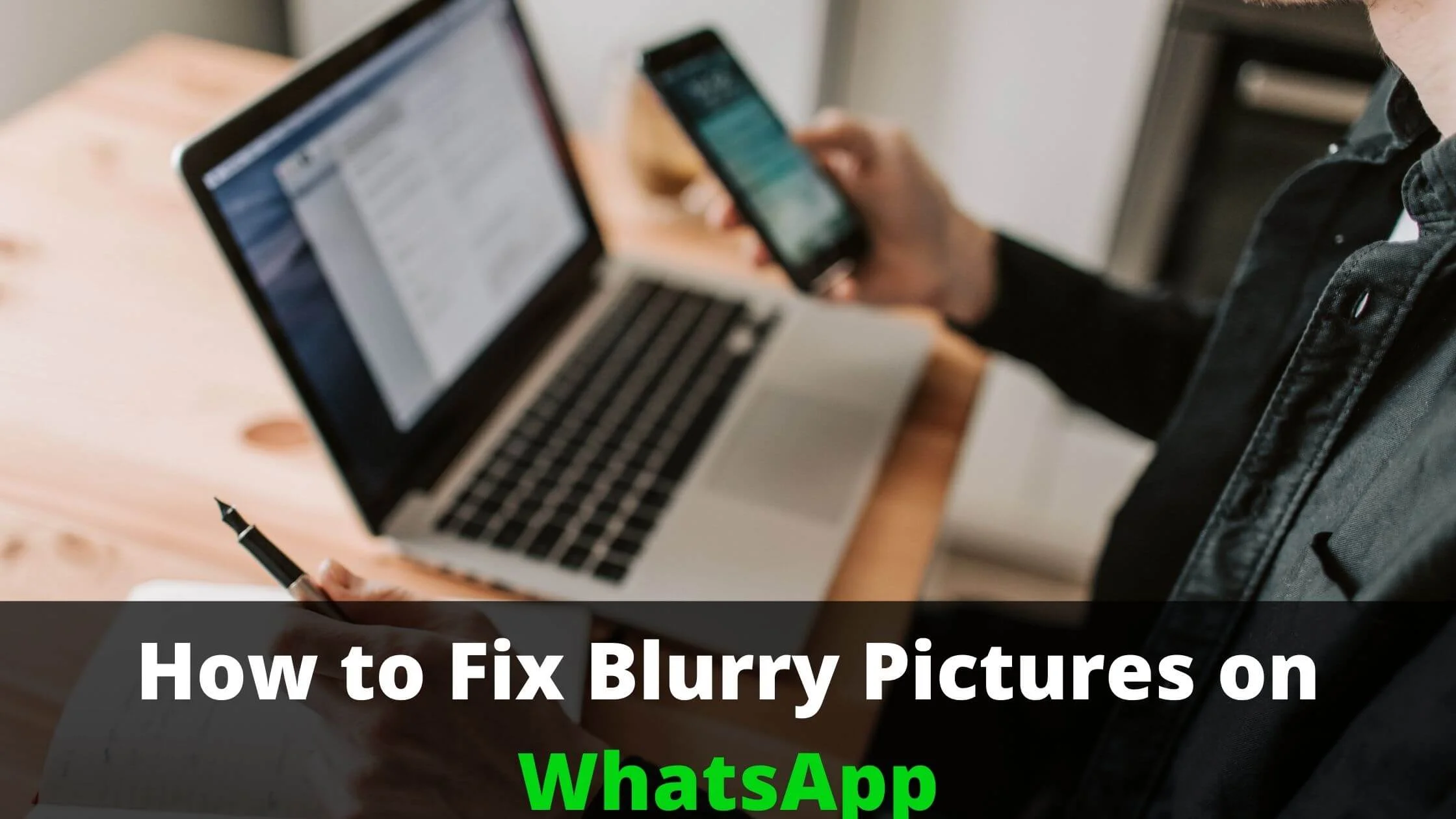 One of the ways of doing this is to have a good profile picture.
As little as it may seem, your profile picture has a lot to do with the first impression of who you are especially if you use your WhatsApp platform for business.
In general, the quality of the pictures you post has a role to play in the perception of who you are.
This is why if you are having a problem with low-quality pictures on WhatsApp like blurry pictures, you should not take it for granted, it is important you have the problem fixed.
Here, you will find out how to fix the problem of blurry pictures on WhatsApp.
Why are My WhatsApp Pictures Blurry?
To solve the problem of blurry pictures on WhatsApp, you have to find out the cause of the problem.
Below are possible causes of blurry pictures on WhatsApp.
Network Connection Issues
You can end up having a profile picture that is blurry if your internet connection is not strong enough when you are uploading your picture.
Your picture uploads in bits hence the need for a strong connection to make it upload faster.
If not, it will end up blurred.
Low-Quality Camera
The quality of the camera you used in taking the picture matters a lot.
If the camera is low in quality, it will definitely produce a picture that is low quality.
Poor Photo Optimization
If you upload a picture that is not optimized on WhatsApp and does not fit the WhatsApp profile window (for profile pictures), you will end up with a low-quality picture.
This will be a result of the stretch WhatsApp will give to your picture so that it can perfectly fit your profile window.
Unsupported Images
There are image formats that are not supported by WhatsApp especially when you are uploading your profile pictures.
These formats include; JPEG, PNG and GIF.
If the format of the picture you uploaded is not supported by WhatsApp, the quality of your picture will be low.
WhatsApp Bugs
If you are using an outdated WhatsApp, it might be buggy and the thing about a buggy WhatsApp is that it is prone to a lot of issues.
WhatsApp bugs can be the reason why the picture you uploaded which is of high quality turned out blurry.
How to Fix Blurry WhatsApp Picture Quickly
Okay, we have found out the possible causes of blurry pictures on WhatsApp, the next step is to look out for solutions.
Below are 9 suggested ways to fix the blurry picture on WhatsApp.
Use Mobile Data Instead of Wi-Fi
The likelihood that the internet source that you are connected to via Wi-Fi is not a strong one exists.
As this can cause the picture you are trying to upload on WhatsApp to turn out blurry, you can just change the source of the internet connection to your mobile data instead to fix the situation.
Reset Network Settings
You need to reset your network setting if you have been having issues with your network very often.
This will restore your network settings to a place where it was when you recently acquired your mobile device.
This way, the problem of having a blurred WhatsApp picture will be fixed if it was a result of network issues.
Here is how to reset your network.
On iPhone:
Open the Settings application.
Select the General settings option.
Press the Reset feature.
Select Reset Network Settings.
On Android:
Go to Settings.
Tap System or General Management (Depending on the Android device).
Select Reset Options or Reset button.
Select Reset Network Settings.
You will get a notification to confirm the resetting of your network settings which if you do, your Android device will restart to complete the procedure.
Use Camera with High-Quality
To ensure you generate a picture of high quality, you will need to make use of a high-quality camera.
This will fix the problem of low-quality of pictures.
Maintaining high quality in pictures will solve the issue of having a blurry picture turn out when the picture is uploaded on WhatsApp.
Maximize Your Phone's Camera
If you are making use of a phone camera to take pictures and the camera does not produce a picture of very high quality, you can maximize the camera setting of your phone to improve the quality of the pictures produced.
To maximize your phone's camera, follow these steps:
Launch your Camera app.
Open the Settings of the camera by pressing the Settings icon that looks like a gear.
Select Picture size.
Increase the size to the highest resolution.
Make Use of WhatsApp Camera
You can opt for the WhatsApp camera and take a picture using the camera instead of your phone's camera.
This will fix the blurry picture issue if the reason why your pictures are blurry is that you are using a camera that is low in quality.
Use Apps with Pre-Sets for Photo Editing
There are external applications that already have the right structures to achieve a high-quality picture upload on WhatsApp pre-set to their app.
Making use of these apps for example Canva pro can save you the stress of editing your photos and provide you with very good pictures.
If you are making use of a shared picture to upload, you stand the chance of reduced quality as the picture will suffer quality loss when shared across different platforms.
As much as you can, do not make use of pictures shared before making an upload.
Maintain the Required Aspect Ratio
Ensure that your picture meets the WhatsApp ratio criteria.
Upload your picture at a 1:1 aspect ratio.
If your picture is larger, WhatsApp will compress the picture for you, and this might come with a reduction in the quality of your picture.
You can simply crop your picture to ensure it fits into the right ratio.
Update the WhatsApp Application
To clear out the bugs in your WhatsApp application, you should update the application if your app is outdated.
It is important to always update your WhatsApp once an updated version is available.
Go to your app store and carry out the update.
How to Fix Blurry Pictures on WhatsApp FAQs
Why are my pictures blurry when I send them through WhatsApp?
It can be that you uploaded a picture that does not fit into the right dimension required by WhatsApp or is of the wrong format.
Other reasons include a poor network connection, an outdated WhatsApp application etc.
How can I increase my WhatsApp profile picture quality?
Make use of high-quality pictures; ensure that you have a stable internet connection; maintain the right picture ratio and format acceptable by WhatsApp and fix possible bugs in your WhatsApp by updating your WhatsApp.
Conclusion
Having blurry pictures on WhatsApp can be a bother and rightfully so.
As a person who is concerned about perception, especially as a business brand, the quality of your pictures would be a concern to you, especially your profile picture.
To manage the situation, you have to check for what is wrong.
When you find out what the problem is, you can provide an accurate solution to fix the problem.
Also Read: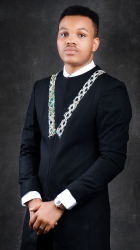 Latest posts by Harrison Acha
(see all)