WhatsApp has evolved past a place where it is a mere text and chat application.
It can accommodate other features that make it a wonderful platform for social interaction.
Thousands of users enjoy the voice and video call functions that have been enabled on the WhatsApp platform.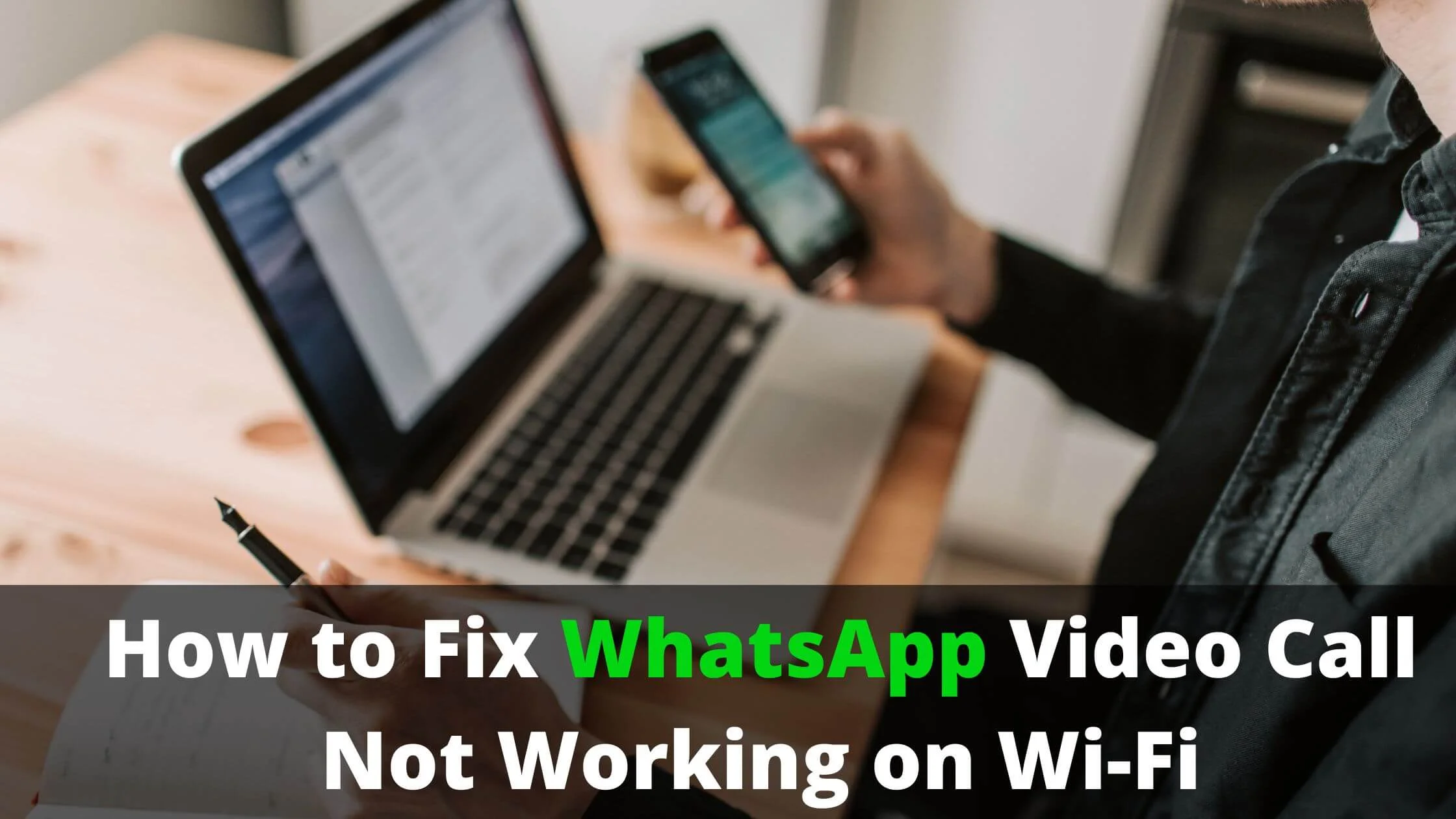 To have the best experience during a video call session on WhatsApp, you need a strong and stable internet connection.
You can make use of the regular cellular data connection or connect to a data source via Wi-Fi.
People have had issues where they could not have a good video call experience when they tried making use of a Wi-Fi connection instead of connecting to cellular data.
This guide is created to show you how to solve the issue of WhatsApp video call not working on Wi-Fi.
First, the different things that can cause hitches while making WhatsApp videos can when the internet connection source is Wi-Fi will be examined.
Then, the solutions to the different causes of Wi-Fi data connection issues while making WhatsApp video call will be provided.
So, read along if you need to learn how to sort out the problem of a weak internet connection when you connect your device to Wi-Fi and cannot access video calls on WhatsApp.
Why is WhatsApp Video Call Not Working on Wi-Fi?
A host of reasons exist why video calls may not work after you connected your device to a hotspot using a Wi-Fi connection.
In a broader view, these reasons are either due to the presence of a bug or certain irregularities in the device or app or are a result of issues with the Wi-Fi and settings of the device that is in use.
The following reasons can make the video call action on WhatsApp to be very difficult to carry out if not impossible.
Setting the data usage control of a device to allow the usage of mobile data only.
Having the usage of data in a device restricted to save data.
The WhatsApp server having issues leading to a breakdown of the server.
Making use of the older WhatsApp version.
Making use of a device that has an outdated or problematic Operating System for the WhatsApp video call.
A corruption of the WhatsApp data file.
The cache and memory of the device are being filed up.
How to Fix WhatsApp Video Call Not Working on Wi-Fi
Having explored the various reasons why your WhatsApp video call is not working on Wi-Fi, let's see how we can have the problem fixed so you can enjoy a good WhatsApp video call using a Wi-Fi connection.
Suggested ways to fix WhatsApp video call not working on Wi-Fi are as follows.
Reboot Your Device/Router
Restarting or rebooting a device and router is a way to fix not-so-serious glitches and bugs in a device.
If the reason you are having issues with the Wi-Fi connection and making video call is because of a minor glitch, then, rebooting your device will have it fixed.
To reboot your device, simply press the power button for a few seconds until you get the Restart option displayed.
Then, enable Restart.
Update Your Mobile App
Mobile apps need to be updated once in a while to ensure that they function effectively.
The current problem you are facing can be a result of having a buggy WhatsApp.
If this is the case, updating the app will be all you need to handle the situation.
Go to your app store, enter WhatsApp in the search box and initiate the update of the app by selecting the update option.
Update the OS of Your Device
The Operating System (OS) of your device can be out of date.
When this happens, the efficiency of your device is slowed down and a lot of functions are affected.
If this is the reason why your WhatsApp video call is not working when connected to Wi-Fi, then, have the OS of your device updated to solve the problem.
Manage Data Usage Setting
Go over to your data usage settings and confirm if your device is enabled to permit a WhatsApp call using a Wi-Fi connection.
Ensure that you enable Wi-Fi accessibility, and roaming data.
If data saver was enabled, it is best to turn it off as it restricts the usage of data.
Change Wi-Fi Network
The internet source that you are connected to via Wi-Fi might be weak and as such may not permit actions like WhatsApp video calls.
If you find it hard to make use of the internet source to handle other activities across other platforms, then, the internet source may be the reason why you cannot make use of the Wi-Fi connection to host a WhatsApp video call.
To remedy the situation, change the network you are connected to.
Connect to a different internet source and check to see if the video call will work this time around.
Enable and Disable Airplane Mode
You can make use of the Airplane mode troubleshooting trick to fix the problem at hand.
Enabling and disabling airplane mode is a trick that can be employed to facilitate a smoother connection.
First, enable the airplane mode by going to the notification panel and selecting the mode with an aeroplane icon.
Then, wait for a while and go back to the airplane mode and disable it.
This will turn off the wireless signal transmissions of the device and refresh the connection.
Force Stop WhatsApp
You can force-stop your WhatsApp and relaunch it to fix the situation if it is a result of a minor software glitch.
Here is how to do this.
Go to your Settings application.
Select Apps and Management
Tap on App Info
Choose WhatsApp
Select the Force Stop option.
Afterwards, go back to the apps section of your device and launch your WhatsApp.
Try the video call again to know if the problem has been fixed.
Enable Background Data
Doing video calls on WhatsApp is data intensive. This means that the activity consumes a good amount of data.
To enhance the video call experience using Wi-Fi, it is best to enable the background data for your WhatsApp.
You have to go to the Settings of your device and permit background data for WhatsApp.
WhatsApp Video Call Not Working On Wi-Fi FAQs
Why is my WhatsApp not working when connected to Wi-Fi iPhone?
This can be a result of bugs or glitches in your WhatsApp or your device.
The source of internet connection you are connecting the Wi-Fi to can be a problem as well.
Another reason can be your data settings.
If you restrict the usage of data on your device or permit your device to use only mobile data, it will affect your Wi-Fi connection and WhatsApp video call.
How do I enable WhatsApp calling on Wi-Fi?
To make use of Wi-Fi for WhatsApp video calls, go to the Wi-Fi panel on your device, turn it on and connect to a good internet source.
Then, go over to WhatsApp, locate the person you wish to do a video call with, open the chat with the person and start a video call by pressing the call icon and selecting video call.
Conclusion
If you are having issues making a video call on WhatsApp when you connect your device to an internet source via Wi-Fi, before you begin sourcing what the problem is and the potential solution, try disabling the Wi-Fi connection and reconnecting again.
If after doing this, the problem persists, find out if the WhatsApp server is down.
When you confirm that the server is down, be patient and wait while the server gets fixed because you as well as every other WhatsApp user will not be able to do anything until WhatsApp is back and functioning properly.
However, if this does not solve the issue, then, you have to find out what is wrong with your device or app and have it fixed to make use of the WhatsApp video call feature over Wi-Fi.
Also Read: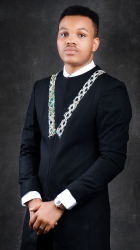 Latest posts by Harrison Acha
(see all)