In this post, we will discuss how to recover deleted WhatsApp voice messages.
WhatsApp is a messaging app that has been used by millions of people around the world. It is used by a majority of people because of its ability to send text messages and pictures to each other and even record audio.
This means that you can send voice messages too.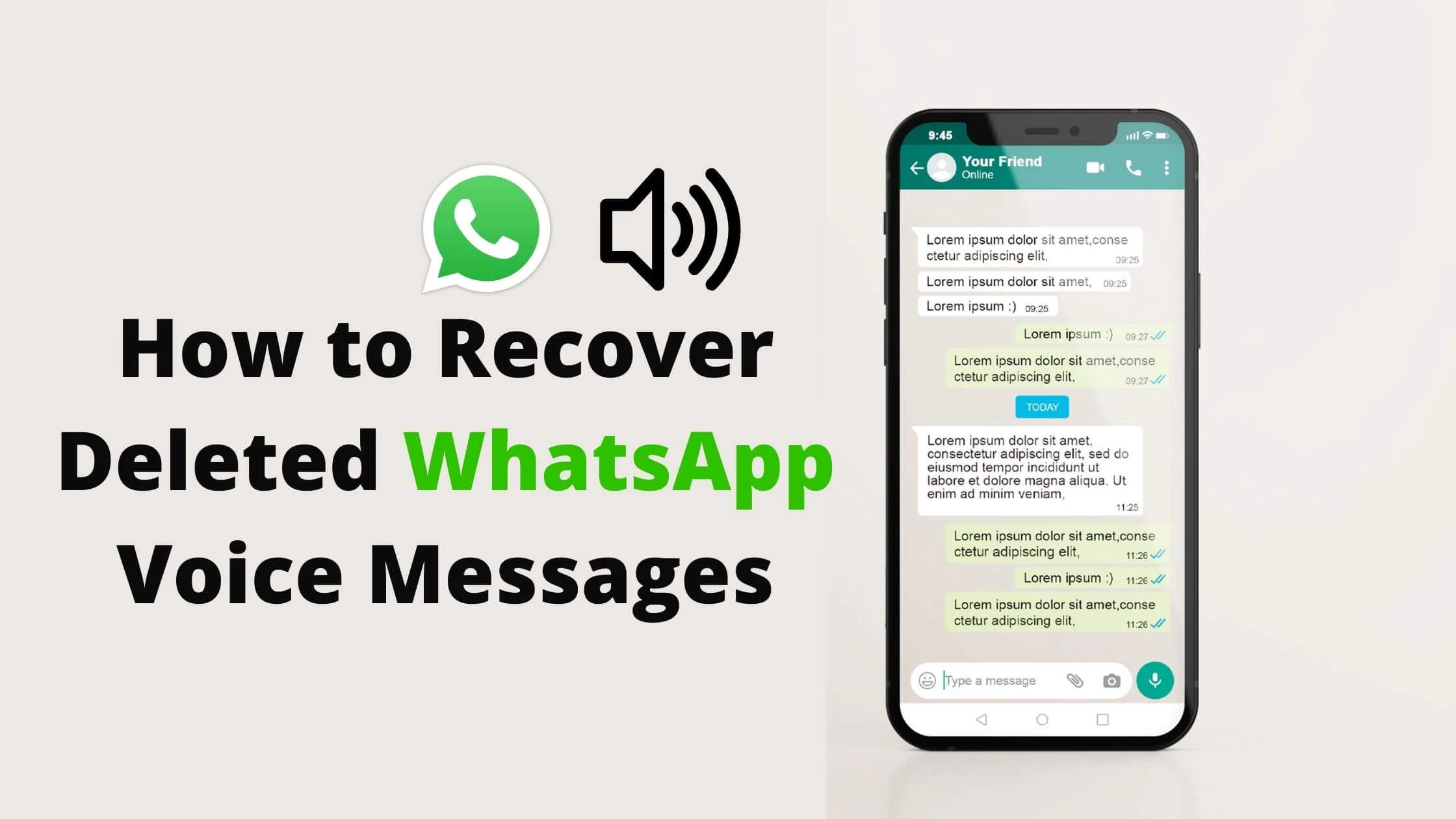 WhatsApp has come a long way since its inception. It started out as a simple messaging app, but it has evolved into one of the most popular apps in the world.
It can now do so much more than just text messages. WhatsApp allows users to send voice recordings, images, stickers, videos, and even group calls.
As you know, WhatsApp is an instant messaging app that enables users to send messages, photos and videos to each other in real-time.
The app has been downloaded by billions of people around the world and is loved for its simplicity and ease of use. It is one of the most popular chat apps in the world today.
The app is available on both Android and iOS devices. It is a free app and allows users to send text messages, photos, videos, and voice notes.
But then, what is your faith when you mistakenly delete a WhatsApp voice message?
If you're wondering if you can retrieve deleted voice messages on WhatsApp then, this article is for you.
I will walk you through how to recover deleted WhatsApp voice messages in a few simple steps.
See Also: How to View Someone's WhatsApp Status Without Them Knowing
Is it Possible to Recover Deleted WhatsApp Voice Messages?
If you've mistakenly deleted a voice message on WhatsApp, you're not out of luck. You can retrieve deleted WhatsApp voice messages in a few easy steps.
So let's explore in detail how to get back deleted voice messages on WhatsApp.
How to Recover Deleted Whatsapp Voice Messages
Over the years, WhatsApp has kept on introducing new features to the messaging app. This is one of the reasons for its growing popularity.
For instance, are you aware that by default, WhatsApp automatically creates a local backup file for all your chats every day at 2:00 AM?
You might not know the significance of this but it can help you recover your deleted audio message on WhatsApp.
Restore WhatsApp Deleted Audio Messages From Local Backup
As earlier mentioned, WhatsApp backup all of your chats daily and is stored in your device's internal memory or storage system.
This local backup includes your chats, media and voice notes in an encrypted format; meaning that it cannot be intercepted by ISPs or even hackers.
These files can be restored in situations like this when you install the WhatsApp app again.
So how do you restore your deleted WhatsApp voice message from local backups?
If the voice message has been sent to you before 2:00 AM, it means that it has been backed up before you mistakenly delete it.
Hence, you have the opportunity to restore it.
To do so, simply follow the steps below:
Step 1: Go to Your Phone's File Manager
The first step is to navigate to your smartphone's file manager and find the Databases folder of WhatsApp.
The local backups are saved in this folder. It can be found either in the Internal or External Storage depending on your device type and WhatsApp version.
If you're using the latest version of WhatsApp, navigate to File Manager>>Internal Storage>>Android>>media>>com.whatsapp>>WhatsApp>>Databases.
In other devices, the steps would be like this: Internal Storage/External Storage>>WhatsApp>>Databases.
See Also: How to Know if Someone Hides their WhatsApp Status from You
Step 2: Find the Encrypted Backup Files
Locate the encrypted backup files in the Databases folder. It will look like this:
msgstore.db.crypt10 and msgstore-YYYY-MM-DD.1.db.crypt10.
Proceed to copy the files or all of the "com.whatsapp" or "WhatsApp" folder and paste them to another location on your device. The purpose of this is to have the backup files saves as they will be deleted in the following step.
Step 3: Uninstall WhatsApp
Go ahead to uninstall the WhatsApp applications from your phone. This can be done by going to your apps, finding WhatsApp, and then uninstalling it.
Step 4: Go Back to File Manager
The next step would be to go back to the file manager again. If you find out that the WhatsApp folders are not deleted, you don't have to be worried.
However, if you notice that the WhatsApp folder is no longer there, paste the previously copied folder or files exactly where they were.
Step 5: Install WhatsApp Again
Proceed to install the WhatsApp app again and open it. You will be required to verify your phone number.
Make sure to use the same phone number that you were using before WhatsApp was uninstalled.
Step 6: Restore
You will be prompted to restore the local backup file. When you see such a prompt, click on Restore.
Congratulations! All of your deleted WhatsApp voice messages will get restored.
See Also: How to Message Someone Who Blocked You on WhatsApp
Restore WhatsApp Voice Messages from Google Backup
If you're an Android user, Google backup may be the first option that comes to mind in restoring WhatsApp messages.
Google Drive is Google's cloud storage service that can be used to back up all the data from your Smartphone and every other device.
Once you signup for a Gmail account, you are automatically given access to the Google Drive cloud storage service with a storage size of 15GB.
You can store your pictures, audio, and document including videos.
Hence, if you have allowed Google Drive backups on your Android device, then you can gain access to WhatsApp backup and restore your deleted messages.
To recover deleted Whatsapp audio on Android, simply follow the steps below:
Visit the official website of Google Drive and sign in to your account by inputting your Google account details.
Next, on the Google Drive dashboard, search for the folder where all of your audio files from WhatsApp are stored.
Then choose the audio file/files that you want to restore and right-click on it to display the list of options.
Tap on "Download" to save the selected audio file/files to your device.
Hurray! All have successfully recovered the deleted WhatsApp audio Android by using Google backup.
WhatsApp Voice Message Recovery App
There are numerous WhatsApp voice message recovery apps but only a few are trusted. One of the trusted WhatsApp voice message recovery apps is DroidKit.
DroidKit enables you to extract WhatsApp backup from Google. Even if your phone is bad, you can get WhatsApp from a broken device.
To use the DroidKit WhatsApp voice message recovery app, simply follow the steps below:
Get DroidKit Installed and Navigate to WhatsApp Recovery.
Connect Android Phone.
Prepare WhatsApp Audio Recovery.
Select WhatsApp Audio to Recover.
Wait for a few minutes and your deleted WhatsApp voice message will be restored
Conclusion
It can be really frustrating when you mistakenly delete an important voice message on WhatsApp.
Following the steps listed above, you should be able to easily retrieve your deleted WhatsApp messages through the local file backup system.
Also Read: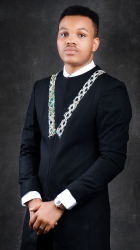 Latest posts by Harrison Acha
(see all)