TikTok is among the world's most widely used social media platforms, with over a billion monthly active users.
The TikTok app has a strong appeal to under-30 demographics, but altogether the platform draws its user base from a variety of age groups, races, ethnicity, nationality and occupation.
They watch not only short-form content but also create interesting and viral videos.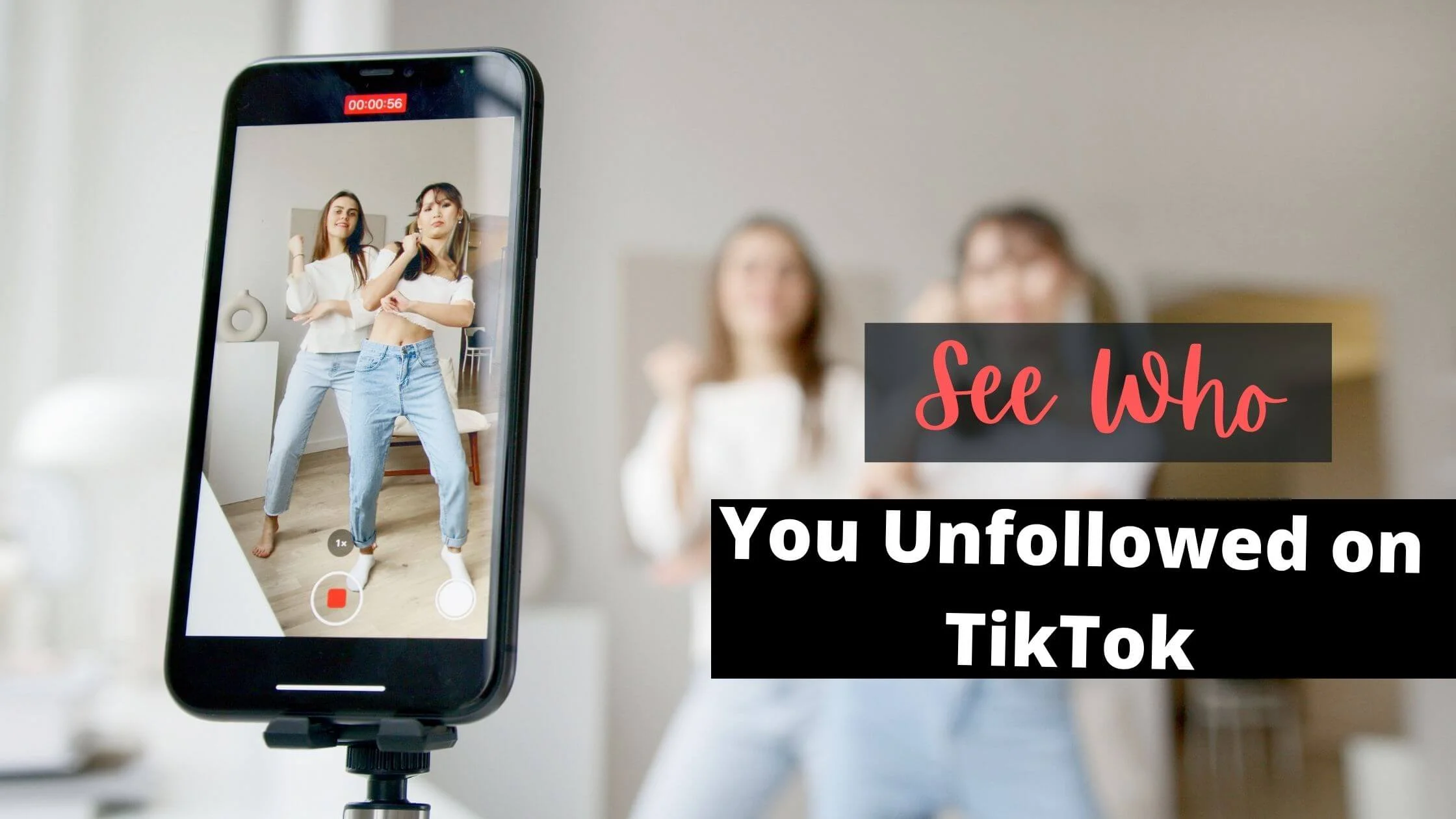 This forms the basis of the TikTok creator fund that is established to reward and encourage TikTokers, giving them an opportunity to make money with their creativity and innovative ideas.
But earning via TikTok doesn't come easy; creators have to satisfy specific terms and conditions. The major one involves how big your follower base is.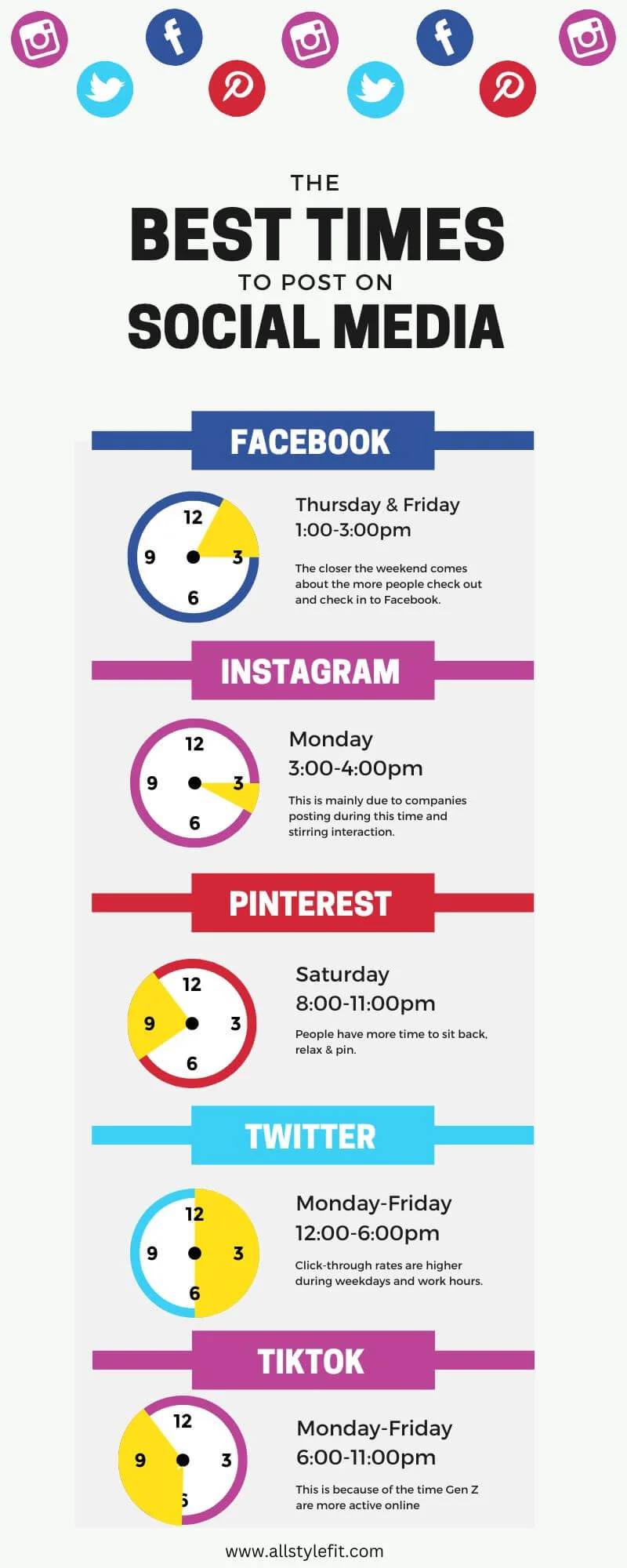 Thus, if you are great at creating engaging content on TikTok and your plan is to monetize your account via Creator Funds or through any other means, you should always prioritize your follower count.
A vital part of your strategy is to stay abreast of every user that unfollows your account. 
The question is, "how to see who you unfollowed on TikTok"? is important to every TikTok creator. We will be discussing this issue in this article.
How to See Who You Unfollowed on TikTok
It can be quite difficult to see who you unfollowed on TikTok. However, that. does not make it impossible to find.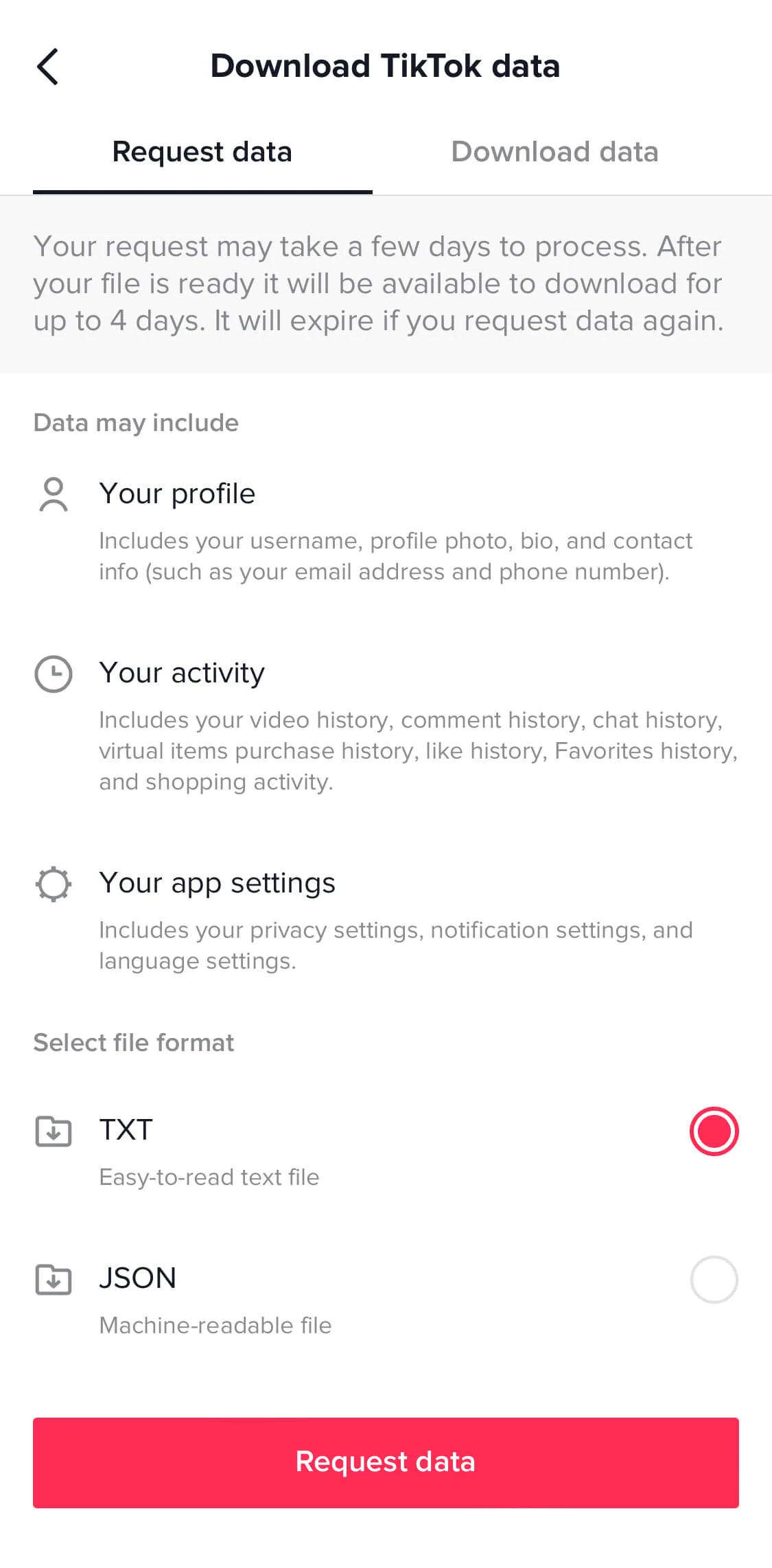 Below are the steps to follow to see who you recently unfollowed on TikTok:
Open your TikTok app and sign in to your account if you haven't.
Navigate to Settings and privacy.
Next, click on privacy.
Under personalization and data, click on Download your data.
Choose the file format for your data (TXT or JSON).
Finally, click on Request data.
That's it. You should see your history including those that you unfollowed on TikTok once it has been approved.
These days, almost everyone tends to have a presence on social media. Regardless of age, place of residence, nationality and gender, it seems social media has a strong hold on us.
This is why we follow personalities and public figures that share content we find exciting or appealing. For social media users, we have the freedom to unfollow or follow any account of our choice.
Everyone has the right to unfollow someone on social media, even for arbitrary reasons, so there's no need to rationalize or try to explain why you are losing followers.
Although you can do a lot to prevent the loss of followers, you shouldn't start questioning them because they "unfollow" your account.
Don't forget that every social media user has a right to privacy, so don't try to harass or accost them for "unfollowing" your account. 
TikTok follows the aforementioned rule of respecting the privacy of users.
Especially when it pertains to their choice of following and unfollowing, this implies that whenever users unfollow your account, TikTok will never request them to give reasons for their actions. TikTok won't even inform you if anyone "unfollows" your account. 
If your follower counts hover around 60 or even 90 followers, you can easily detect who unfollowed your TikTok account.
However, for TikTokers with over 15,000 followers, it's difficult to grasp your followers' names or keep track of follow-unfollow activities on your accounts.
So, what choice do you have in this scenario? This is because it is highly essential to pay attention to your unfollow rate; it is the key to creating an engagement strategy for your TikTok account. In the next section, we will look at great ways you can "see" who unfollowed you on TikTok. 
Apps to See Who Unfollowed You on TikTok
Social media is a powerful digital channel that can boost your brand exposure and visibility.
It is vital for content creators, online marketers and business owners.
Regardless of which social media site or app you prefer, we are certain that you will use it along with a third-party tool to simplify operations.
All social media platforms (Twitter, Instagram, Pinterest or TikTok) have a wide array of approved and unapproved third-party tools that can streamline even the most laborious and arduous tasks.
They are equally effective at keeping track of users that unfollowed or followed you.
TikFollowers
TikFollowers app is the best tool for anyone who wants to be a TikTok personality or superstar.
The app has "Get TikTok followers and likes" as its slogan. The app offers plenty of room for personalization.
You have access to real-time statistics of users who follow your account and engage with your content. Furthermore, the app makes it easy to filter your data into nationalities, giving you insight into your audience. 
Another spectacular feature of TikFollowers is the one you have been searching for. It offers you a comprehensive report of users who have unfollowed your profile.
This implies that this app will help you to see who has unfollowed your TikTok account. 
See Also: How to Improve TikTok Video Quality
TikTracker 
If you are a content creator who wants to improve your exposure, visibility and engagement on TikTok, then we recommend that you get TikTracker.
The app lets you have access to accurate statistics about your content engagement, its performance, loss or gain followers percentage, etc. 
There's even a feature that allows you to track TikTok profiles that have blocked your account.
Furthermore, the app boasts a rich trend hashtag generator that will assist you in enjoying growth and popularity on TikTok. Thus, every TikTok newbie should get this tool to grow their account. 
FuelTok
FuelTok is widely known as a TikTok unfollow app, but it can be used for other purposes. 
With FuelTok, you get 600-1000 authentic and tailored followers free of charge. All you need to do is subscribe for a 7-day free trial. 
Setting up a FuelTok account takes less than 5 minutes; sign up for a new account and fire up the process! Other great features of FuelTok you'll never stop using include: 
Follow/Unfollow
With FuelTok, you can easily target users that are interested in your content and your account.
A big reason why the tool is effective is that it stays within the limits of TikTok's follow/unfollow limits.
This reduces the likelihood of your account being penalized, shadowbanned or restricted. 
Automated engagement groups
You will like this feature because it lets you instantly interact and engage with other FuelTok users.
Whenever you upload new content, you can reply and "like" comments from your followers in real-time. The whole process is totally streamlined to save you time and effort. 
Cloud-Based 
Unlike other platforms, FuelTok is hassle-free and does not require you to download any software on your PC or smartphone. All you need to do is access the platform and register your account.
The tool functions round-the-clock, even when you are offline. 
Jarvee
Jarvee is known for its reliability and is generally regarded as a fantastic social media automation platform.
It has been around for several years and is optimized for social media channels like Tumblr, Quora, Pinterest, Twitter, Facebook, Instagram and even TikTok. 
Sadly, you'll have to make payments before you can access Jarvee TikTok unfollow tool if you are using it to streamline TikTok.
TikInsights
TikInsight is an easy-to-use, spectacular, and effective tool that lets you see who unfollowed you on TikTok.
You will instantly be notified whenever anyone unfollows you in real-time. Other quality features you'll be able to enjoy include:
Find out the most popular music on TikTok

Improve your account engagement with analytics

Access super-accurate analytics for your account

Track followers who like and engage with your content
This tool will be valuable to your brand engagement strategy on TikTok because it offers you access to accurate data about your followers.
However, note that this tool is not endorsed by or licensed by TikTok. The tool aims to equip you with information on your followers for research purposes. 
See Also: Why Can't I See Who Viewed My Instagram Story?
See Who You Unfollowed on TikTok FAQs
Should I use 3rd-party tools for my TikTok activities?
Using unlicensed 3rd-party tools comes with a huge risk. You may be shadow banned if you utilize it for mass unfollowing.
Even worse, your account can be compromised, hacked or hijacked. This is why we suggest that you only use reliable tools to see who unfollowed your account on TikTok.
Some TikTokers have been penalized for breaching user agreements due to the use of shady 3rd-party tools. 
While we are not discouraging you from using 3rd-party tools, we implore you only to utilize credible ones. Ensure you check user reviews before you sign up on any 3rd-party platform. 
How do I discover my TikTok activities?
Here's the best way to access your TikTok watch history on your smartphone.
Access the TikTok mobile application and navigate to your profile.

Select the hamburger icon (…) in the upper right area and then tap "Setting & Privacy".

Afterwards, choose "Privacy."

Select "Personalization and data."

Select "Download your data."

Tap "Request data". 
Can I bulk unfollow everyone on TikTok at once?
To automatically unfollow everyone on TikTok at once, you'd have to use automation tools like FuelTok, Jarvee and TikFollower.
These tools will help you stay within TikTok limits while streamlining the activities. 
How do I unfollow someone on my TikTok list?
To utilize the "remove follower" feature, navigate to your profile and select "followers".
Select the hamburger icon (…) beside the username, and you'll access menu items that enable you to unfollow them easily. 
Conclusion
In this article, we revealed the easiest way to see who unfollowed you on TikTok.
It's the key to growing your account's engagement and popularity as you strategize on how to retain followers and upload fun content.
However, it's important you use only reliable tools to automate your activities on TikTok.
Also Read: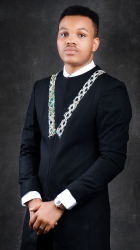 Latest posts by Harrison Acha
(see all)