No matter the kind of account you operate on Instagram whether it is a Private account or a Business account, you will be in need of sending messages to your followers directly.
For a Business account owner on Instagram, this might be a way more frequent need.
Has it baffled you how people can send so many direct messages to their followers on Instagram in a day and you wish to be able to do the same?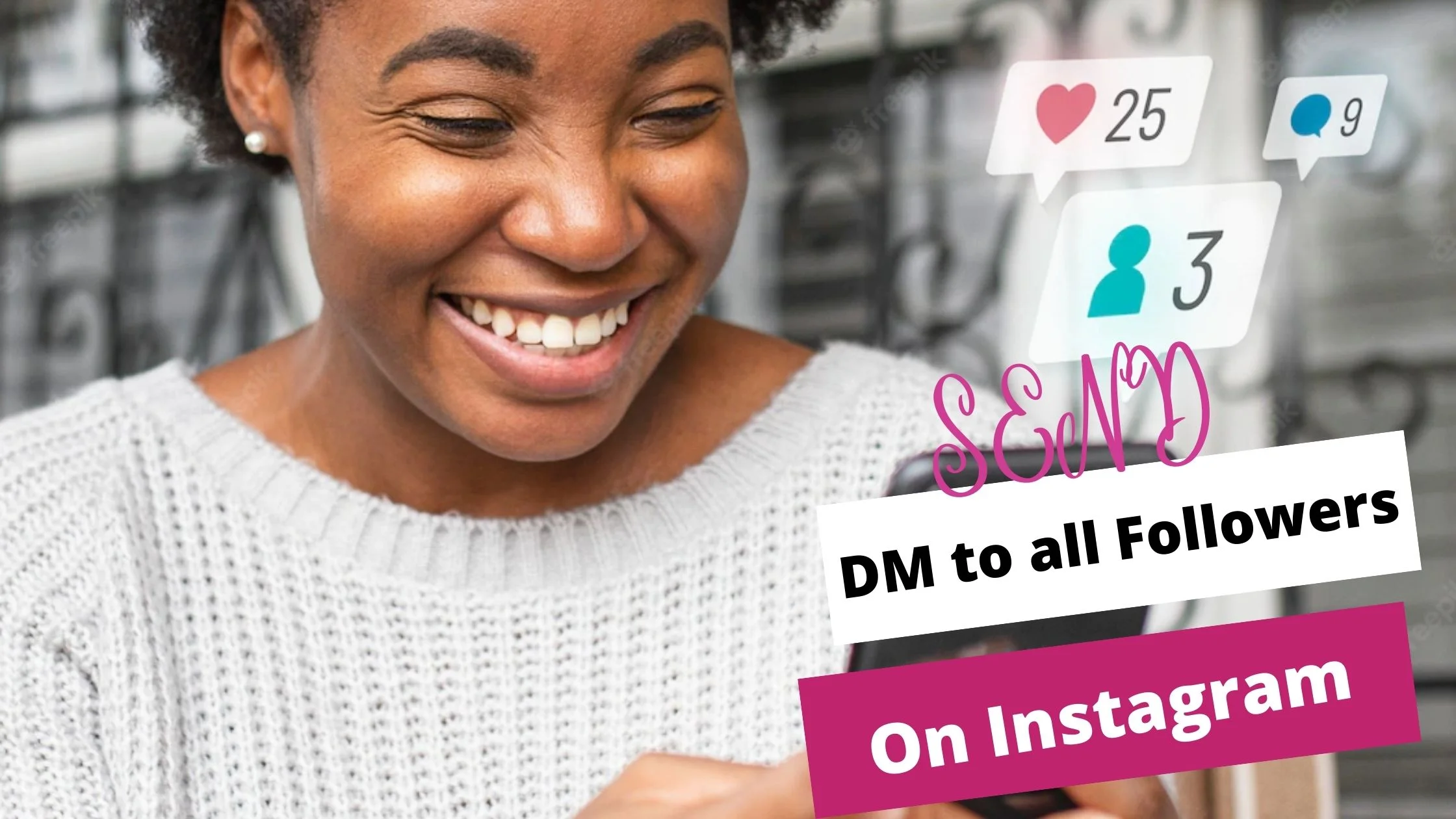 There are a number of ways to go about the process of sending direct messages to your followers on Instagram. To discover them, keep reading.
The addition of Direct Messaging to Instagram has been of great advantage.
Given the fact that Instagram is heavy on visual content, being able to send and receive direct messages has been a good addition to the platform.
Categories of Direct Messages on Instagram
There are three categories of Direct Messages (DMs).
Primary DMs: Direct Messages that are sent by people you know, predominantly messages sent by your followers are categorized under this section.
General DMs: General DMs are messages that have been moved from your inbox to the General message section.
Requests: These are messages sent by people you do not know. Especially people whom you do not follow and are not your followers as well.
Categorizing Direct Messages helps your messages to be properly organized. This way, you can easily tell which messages you wish to respond to and the ones you might want to ignore.
As amazing as the Direct Messaging feature is on Instagram, a lot of Instagram users are not aware of how to maximize and make use of the feature.
It is a lot harder for a business owner, influencer, or content creator who may want to send a mass message to his or her Instagram followers.
This is harder because there is no direct mass messaging feature on Instagram. This does not prevent people who know how to go about it from sending mass messages to their followers on Instagram.
The different ways to send a bulk direct message to your followers on Instagram are explained in this post. To learn more, read along.
See Also: Why Can't I See Who Viewed My Instagram Story?
How to Send DM to All Followers on Instagram
Three ways to send mass messages to followers on Instagram in bulk will be explained in this section. They include:
Creating a group chat.
Using the message forwarding feature.
Using apps for sending mass Instagram messages.
Creating a Group Chat
A group chat can be created on Instagram and messages can be sent to all the followers in that group. This works in a way similar to WhatsApp Broadcast Groups.
It is best to send direct messages to people you know or people who know you.
If you need to reach out to others who are not in your space, it will be best to build a form of connection with them by reaching out to them first before sending a message to them.
How to Make Use of a Group Chat to Send out Messages on Instagram.
Follow the steps below to create a group chat and send a message to the persons included in the group chat.
Open the Instagram homepage with your mobile device or log into your account with your web browser if you are using a Personal Computer.
At the upper right part of your page, select the message icon to open the Direct Message feature.
At the top of the page that will be opened, you will see a plus (+) icon that seems pencil drawn. Tap on it to enable the Add Message function.
Once you choose more than one User, you have created a group chat.
Add as many persons as your account can permit or to whom you wish to send the message.
Select the Chat feature to allow you to send the message you wish to send out.
When you are done entering the message and tapping on the send icon, the message will immediately be sent to all the persons on the group chat.
See Also: How To Block Someone From Seeing Your Story On Instagram
Using the Forward Message Feature
You can forward a particular message to more than one person at a time.
This feature is not as fast as creating a group chat, this can help you send a message to many persons faster than having to do this one after the other. You can send a forwarded message to five persons at a time.
How to Send Forwarded Message on Instagram
The steps provided will guide you through sending forwarded messages on Instagram.
Open your Instagram page.
Select a user and open the conversation section.
Enter the message you wish to send.
Highlight the message by tapping and holding on to the message.
Several options will pop up such as Reply, Report and More.
Tap on "More".
From the options under " More" that would be displayed, tap on "Forward". Select the first five users to send the message to. Keep repeating the process until you have exhausted those you wish to send the message to.
Using Apps For Sending Mass Instagram Messages
There are applications that are designed to enable you to send bulk messages on Instagram. To be able to make this possible, you will be required to:
Open an account with the application.
Verify your account, most times via mail.
Have your Instagram account linked up with your account in the application.
With this, you can follow the guidelines provided to send bulk messages on Instagram.
See Also: How to Delete Instagram Account Without Password
How to Send DM to All Followers on Instagram FAQs
Is there a limit to the number of persons I can add to a group chat on Instagram?
The number of persons you can add to a group created on Instagram is dependent on the type of Instagram account you operate.
Those who operate a business account have a larger number of persons that can be added to the group they create. The maximum number of users that can be added to a group chat of a business account is 100.
For a private account, the number is lower. A private account will permit a maximum of 32 users to be added to a group chat.
So, the answer is "Yes", there is a limit to the number of users that can be added to a group chat.
Can using an Instagram messaging app be of any threat to my Instagram account?
It is important to note that Instagram does not support the use of third-party apps to send messages to users on Instagram.
One of the major reasons is that this can threaten the safety of your account and possibly, that of other users. If found out, your account can be suspended.
It is on this note that most Instagram messaging apps do not recommend that a particular number be exceeded when sending mass messages. It can be between the range of 100 to 150.
Exceeding this range can raise suspicion for your account and subsequently lead to your account being sanctioned.
Conclusion
As an Instagram user especially a business owner, you can make use of the direct message feature of the platform to send messages to your followers.
You can create a group chat and add up the people you wish to send a message to. You can equally use the direct message forwarding feature to send a single to up to 5 users at once.
External Instagram messaging apps can be used to send a mass message to your Instagram followers.
With this, you can have the needed messaging you desire on the Instagram platform.
Also Read: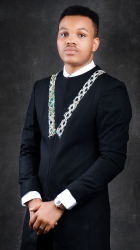 Latest posts by Harrison Acha
(see all)